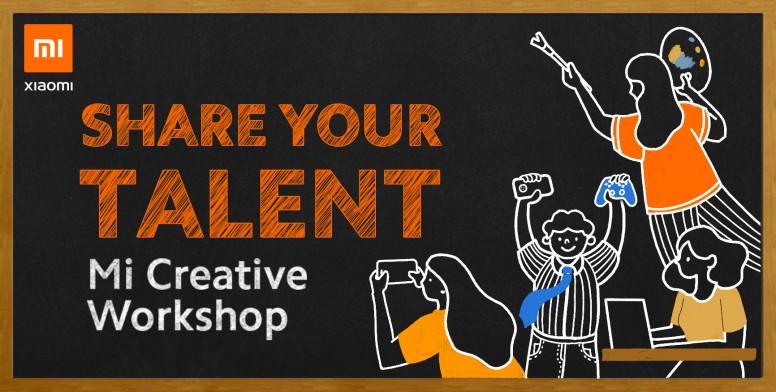 Dear Mi Fans,

Technology nowadays is fully integrate in our life and the line that separate offline and online interaction is always thinner and thinner. Devices' performances are improving at the speed of light, but what is the point in getting the best phone on the market if we just passively scroll what other people are doing with their phones?

Not having enough skills is not a good excuse. "Start where you are, use what you have, do what you can", says a famous quote. Then practice makes perfect.

Our Community is not just like any other group of people. It is made by what we have in common: we are what we share with each other. And since we believe that everyone is a master at something, the best thing we can share to make this community better together is our knowledge, talents and skills.

That's why with this thread we are glad to announce to you the new project of the Mi Community: the Mi Creative Workshop, a space where everyone can come and teach us something new to use our Xiaomi phone in a more creative way.

How does it work?

Every Mi Fan can be a teacher in the Creative workshop. Just send your Workshop idea to mi-workshop@xiaomi.com describing the content of the lesson and the way you'd like to execute it.

It can literally be about anything, but we'll give preference to workshops that are:


Creative
Interesting
Easy to execute for beginners
Related to Mi products or Mi culture


All the selected ideas for the Mi Creative Workshop will be rewarded with agiftpack worth $200!

If you are interested in this program, don't forget to hit the button on the top of this thread and subscribe Mi Creative Workshop to get our lasted posts in time. We already have 2 awesome contents coming on their way. Don't miss it!