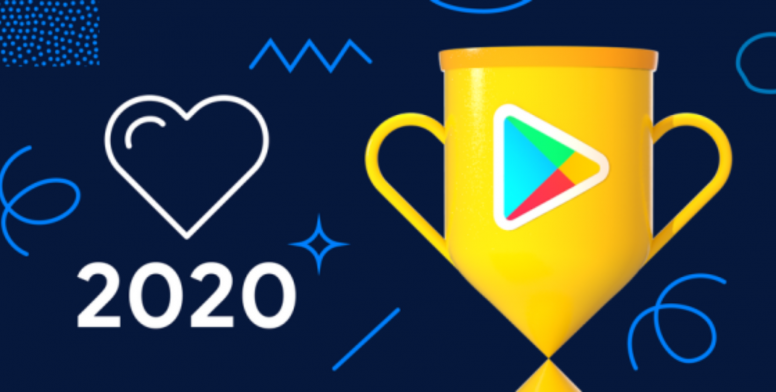 Hello Mi Lovers,
Greetings from Mi Community Bangladesh Tech Team. Google may not be doing a YouTube Rewind, which is understandable considering the year that we just had. But that doesn't mean Google is completely forgoing its end-of-year customs, with the company announcing the winners of its Google Play Best of Awards.
The awards celebrate the year's most loved and trending apps, games, movies, and books. Categories including everything from best game to best everyday essentials apps featured stiff competition.
Google Play Best of Awards :
Users' Choice 2020 (US):
App: Disney+
Game: SpongeBob: Krusty Cook-Off
Movie: Bad Boys for Life
Book: If It Bleeds by Stephen King
Best App of 2020:
➜Loóna: Bedtime Calm & Relax by Loona Inc.
Best Personal Growth Apps:
➜Paired: App for Couples | Relationship Advice by Better Half Ltd.
➜Centr, by Chris Hemsworth by Loup Pty Ltd
➜Speekoo by LearnMyLanguage
➜Intellect by The Intellect Company
➜Jumprope: How-to Videos by Jumprope
Best Hidden Gem Apps:
➜Paperless Post Flyer Invitation Maker, Text Invite by Paperless Post
➜Loóna: Bedtime Calm & Relax by Loona Inc.
➜Explorest-Photo Locations by Explorest Inc.
➜Cappuccino by Olivier Desmoulin
➜Tayasui Sketches by Tayasui
Best Everyday Essential Apps:
➜Grid Diary – Journal, Planner by Sumi Interactive
➜Whisk: Turn Recipes into Shareable Shopping Lists by
whisk.com
➜The Pattern by Pattern Home, Inc.
Calmaria by ABDZ
Best Apps for Good:
➜GreenChoice: Healthy Grocery Shopping by GreenChoice, PBC
➜Medito by Medito for Mindfulness, Meditation and Sleep
➜ShareTheMeal: Donate to Charity and Solve Hungerby United Nations
Best Apps for Fun:
➜Disney+
➜VITA
➜Reface (formerly Doublicat)
➜Dolby On: Record Audio & Music
➜Bazaart: Photo Editor and Graphic Design
Best Game of 2020:
➜Genshin Impact by miHoYo Limited
Best Indie Games:
➜Cookies Must Die by Rebel Twins
➜Maze Machina by Arnold Rauers
➜Sky: Children of the Light by thatgamecompany inc
➜Inbento by Afterburn
➜GRIS by DevolverDigital
Best Casual Games:
➜Harry Potter: Puzzles & Spells by Zynga
➜DreamWorks Trolls Pop: Bubble Shooter & Collection by Huuuge Games – Play Together
➜SpongeBob: Krusty Cook-Off by Tilting Point
➜Disney Frozen Adventure by Jam City, Inc.
➜EverMerge by Big Fish Games
Best Innovative Games:
➜Fancade by Martin Magni
➜Minimal Dungeon RPG by CapPlay
➜The Gardens Between by The Voxel Agents
➜Genshin Impact by miHoYo Limited
Ord. by Crescent Moon Games
Best Competitive Games:
➜Legends of Runeterra by Riot Games, Inc
➜The Seven Deadly Sins: Grand Cross by Netmarble
➜Bullet Echo by ZeptoLab
➜Gwent: The Witcher Card Game by CD PROJEKT S.A.
➜Brawlhalla by Ubisoft Entertainment
Best Books of 2020- Top 5 (US):
➜A Promised Land by Barack Obama
➜The City We Became by N.K. Jesmin
➜Riot Baby by Tochi Onyebuchi
➜Solutions and Other Problems by Allie Brosh
➜You Had Me at Hola by Alexis Daria
Best Movies of 2020- Top 5 (US):
➜Bill & Ted Face the Music
➜Just Mercy
➜Miss Juneteenth
➜Onward
➜Parasite
Which apps were your favorites in 2020?