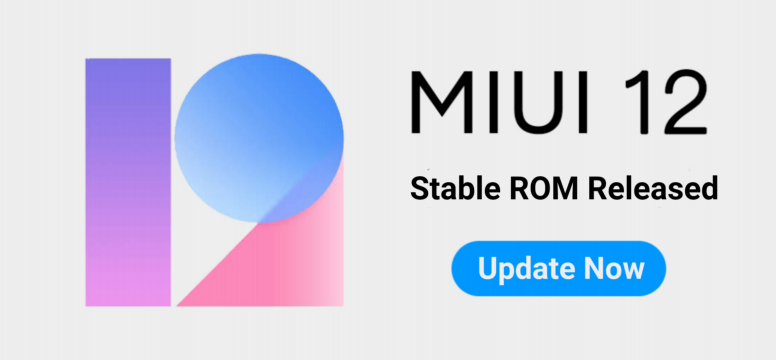 Dear Redmi S2/Y2 users,
The new MIUI 12 China Stable ROM v12.0.4.0.PEFCNXM for our beloved Redmi S2/Y2 based on Android 9.0 Pie is now rolling out publicly. In order to update, check your Updater app or download from the downloads section in this thread. Please, leave your feedback after updating - it's very valuable for us.

For Flashing guide, read here: Detailed Guide to Unlock Bootloader and Flash MIUI Stable/Beta ROM!

For users switching from Beta, follow the same method used to move from Stable to Beta earlier.

⚠️ Important Notice :

MAKE A BACKUP OF YOUR DATA before updating.
If you are switching from Developer/Beta ROMs, a clean flash is required and this will wipe all your data. This is recommended to prevent from causing any serious damage to your device.



-----------------------------------------------------------------------------------------------

CHANGELOG

[[Highlights]
[System animations]

New: Dynamic window technology takes switching screen orientation to a new level.
New: All-new physically based animation engine with advanced architecture will refresh your device's look.


[System visuals]

Brand new visual design works for all types of content and languages.
Magazine-level layouts bring important things into the spotlight and make content structure clear.


[Privacy protection]

New: Use secure sharing to control what additional data is sent along with shared items.
New: MIUI 12 is the first Android-based mobile OS that went through the rigorous enhanced privacy protection testing.


[Control center]

New: Swipe down from the upper left corner to open Notification shade and from the upper right corner to open Control center
New: Animated icons are a joy to look at!
New: Swipe down from the upper right corner of your screen to open Control center.


[Casting]

New: You can hide private items while casting and minimize the window to multitask.


[System]

Updated Android Security Patch to September 2020. Increased system security.


[Weather]

New: New animations bring the weather from outside directly to your screen.


[Settings]

New: Security introduces new comprehensive privacy protection mechanisms.
New: Lite mode simplifies your device and brings essential features up front.


[Notes]

New: You can create folders with notes now.
New: New dynamic backgrounds look gorgeous!
New: Tasks are completed with a satisfying animation now.
New: Checklists of subtasks make managing your agenda much simpler.


[Security]

New: New animations feel natural and refreshing.
New: Binging your favorite shows will be more convenient with our new video toolbox.

-----------------------------------------------------------------------------------------------
DOWNLOADS

-----------------------------------------------------------------------------------------------
FLASHING GUIDE
1. MAKE A BACKUP! It is essential if your are switching ROMs from Developer/Beta versions. A full wipe is recommended in that case so as to prevent any inconsistencies with the new rom such as FC, no network, UI keeps stopping, etc.
If you face any issues with the new update, feel free to report them through
here
or the Feedback app. Kindly add logs for bug reports.
Update & Leave Feedback here in replies, if any!
Redmi Y/S Subforum Management Team.