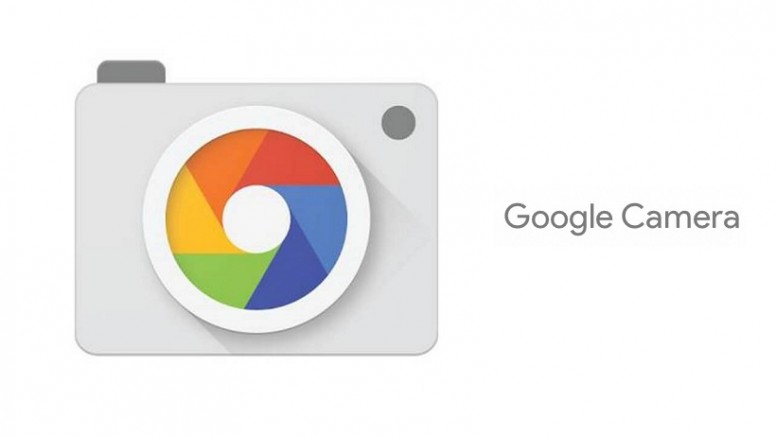 Hello Mi Fans!!!

Today, i will share download link of GCam 7.6 with all of you but before that lets see what are features and functions available in Google Camera and how can you use it. Google Camera (GCam) officially only supports for pixel devices. That's why many developers trying to port google camera for different devices so that we can too enjoy the features of google camera on our smartphones. To use google camera, Camera2 ApI needs to be enabled (Nowadays all devices come Camera2 API enabled) but still you can check if your device is Camera2 API enabled or not by downloadling this app here. For more details check out this thread here. Most of users must have been already using Gcam because the photos taken by google camera has more clarity and detailed information than stock camera. So, lets see what makes GCam much better than stock camera:-

Features Of Google Camera:-

1. HDR+

HDR+ uses computational photography techniques to achieve higher dynamic range. HDR+ takes continuous burst shots with short exposures. When the shutter is pressed the last 5–15 frames are analysed to pick the sharpest shots (using lucky imaging), which are selectively aligned and combined with image averaging. It also uses Semantic Segmentation to detect faces to brighten using synthetic fill flash and darken and denoise skies. It also reduces noise and improves colors while avoiding blowing out highlights and motion blur.

2. HDR+ Enhanced

HDR+ enhanced mode does not use Zero Shutter Lag (ZSL). Like Night Sight, HDR+ enhanced features Positive Shutter Lag (PSL) that captures images after the shutter is pressed. HDR+ enhanced is similar to HDR+. It is believed to use underexposed and overexposed frames like Smart HDR from Apple. HDR+ enhanced captures increase the dynamic range compared to HDR+ on. HDR+ enhanced uses the learning-based AWB algorithm from Night Sight

3. Live HDR+

Live HDR+ replaced HDR+ on featuring WYSIWYG viewfinder with a real-time preview of HDR+. It uses the learning-based AWB algorithm from Night Sight and averages up to nine underexposed pictures.

4. Dual Exposure Controls

Live HDR+ mode uses Dual Exposure Controls with separate sliders for brightness (capture exposure) and shadows (tone mapping).

5. Motion Photos

When motion photos is enabled, a short, silent, video clip of relatively low resolution is paired with the original photo. If RAW is enabled, only a 0.8 MP DNG file is created, not the non-motion 12.2 MP DNG. Motion Photo is disabled in HDR+ enhanced mode.

6. Video Stabilization

Video Stabilization is a technique that combines Optical Image Stabilization and Electronic/Digital image stabilization that can be enabled for significantly smoother video. This technique also corrects Rolling shutter distortion and Focus breathing amongst various other problems.

7. Super Res Zoom

Super Res Zoom is a multi-frame super-resolution technique that shifts the image sensor to achieve higher resolution which is equivalent to 2-3x optical zoom. It is similar to drizzle image processing. It can also be used with telephoto lens. For example, it can capture 8x zoom at near optical quality.

8. Smartburst

Smartburst is activated by holding the shutter button down. Whilst the button is held down, up to 10 shots per second are captured. Once released, the best pictures captured are automatically highlighted.

Different creations can be produced from the captured pictures:-

Moving GIF - An animated GIF to capture action or images containing a high amount of movement.
All Smile - A single photo in which everyone is smiling and not blinking produced by taking different parts of every photo in the burst.
Collage - When taking selfies, a collage similar to that of a Photo is generated.

9. Top Shot

When Motion Photos is enabled, Top Shot analyzes up to 90 additional frames from 1.5 seconds before and after the shutter is pressed. The Pixel Visual Core is used to accelerate the analysis using computer vision techniques and ranks them based on object motion, motion blur, auto exposure, auto focus, and auto white balance. About ten additional photos are saved including an additional HDR+ photo up to 3 MP.

10. Computational Raw

It supports capturing JPEG and DNG files simultaneously. The DNG files are also processed with Google's HDR+ Computational Photography.

11. Motion Auto Focus

It maintains focus on any subject/object in the frame.

12. Frequent Faces

It allows the camera to remember faces. The camera will try to ensure those faces are in focus, smiling and not blinking.

13. Location

Location information obtained via GPS or Google's location service can be added to pictures and videos when enabled.

Functions Of Google Camera:-

1. Slow Motion

Slow motion video can be captured in Google Camera at either 120 or 240 frames per second.

2. Panorama

Panoramic photography is also possible with Google Camera. Four types of panoramic photo are supported:- Horizontal, Vertical, Wide Angle and Fisheye. Once the Panorama function is selected, one of these four modes can be selected at a time from a row of icons at the top of the screen.

3. Photo Sphere

Google Camera allows the user to create a Photo Sphere which is a 360 degree panorama photo. These photos can then be embedded in a web page with custom HTML code or uploaded to various Google services.

4. Portrait

Portrait mode (called Lens Blur) offers an easy way for users to take selfies or portraits with a Bokeh effect in which the subject of the photo is in focus and the background is slightly blurred. This effect is achieved via the parallax information from dual sensors and the application of machine learning to identify what should be kept in focus and what should be blurred out.

Additionally, a face retouching feature can be activated which cleans up blemishes and other imperfections from the subject's skin.

An improved Portrait mode use the machine learning algorithm which uses parallax information from the telephoto and the difference between the telephoto camera and wide camera to create more accurate depth maps. For the front facing camera, it uses the parallax information from the front facing camera and IR cameras. The blur effect is applied at the Raw stage before the tone mapping stage for more realistic SLR like bokeh effect.

5. Playground

Google introduced AR Stickers, a feature that using Google's new AR Core platform allowed the user to superimpose augmented reality animated objects on their photos and videos. AR Stickers was rebranded to Playground.

6. Google Lens

The camera offers a functionality powered by Google Lens which allows the camera to copy text it sees, identify products, books and movies and search similar ones, identify animals and plants, and scan barcodes and QR codes among other things.

7. Photobooth

The Photobooth mode allows the user to automate the capture of selfies. The AI is able to detect the user smile or funny faces and shoot the picture at the best time without any action from the user. This mode also feature a two level AI processing of the subject's face that can be enabled or disabled in order to soften its skin. Motion Photos functionality is also available in this mode. The white balance is also adjustable to defined presets.

8. Night Sight

Night Sight is based on a similar principle to exposure stacking used in astrophotography. Night Sight uses modified HDR+ or Super Res Zoom algorithms. Once the user presses the trigger, multiple long exposure shots are taken up to 15x 1/15 second exposure or 6x of 1 second exposure to create up to a 6 second exposure. The motion metering and tile based processing of the image allows to reduce camera shake resulting in a clear and properly exposed shot. It can handle up to 8% displacement frame to frame and each frame is broken into around 12,000 tiles. It also introduced a learning based AWB algorithm for more accurate white balance in low light.

Night Sight also works well in daylight improving WB detail and sharpness. Like HDR+ enhanced, Night Sight features Positive Shutter Lag (PSL). Night Sight also supports a delay timer as well as an assisted selector for the focus featuring three options (far, close and auto-focus).

9. Astrophotography

Astrophotography mode activates automatically when Night Sight mode is enabled and the phone detects it is on a stable support such as a tripod. In this mode, the camera averages up to fifteen 16 second exposures to create a 4 minute exposure to significantly improve shot noise. By dividing the shot into several shorter exposures, the camera manages to achieve the light capture of a long exposure without having to deal with star trails which would otherwise require an equatorial mount. Astrophotography mode also includes improved algorithms to remove hot pixels and warm pixels caused by dark current and convolutional neural network to detect skies for sky specific noise reduction.

This all features and functions in GCam makes it more powerful than ever and makes all of us to use it even more.




Download Here:-

OR




Note:- All the features may not be available for you because some features also need specific hardware requirement.