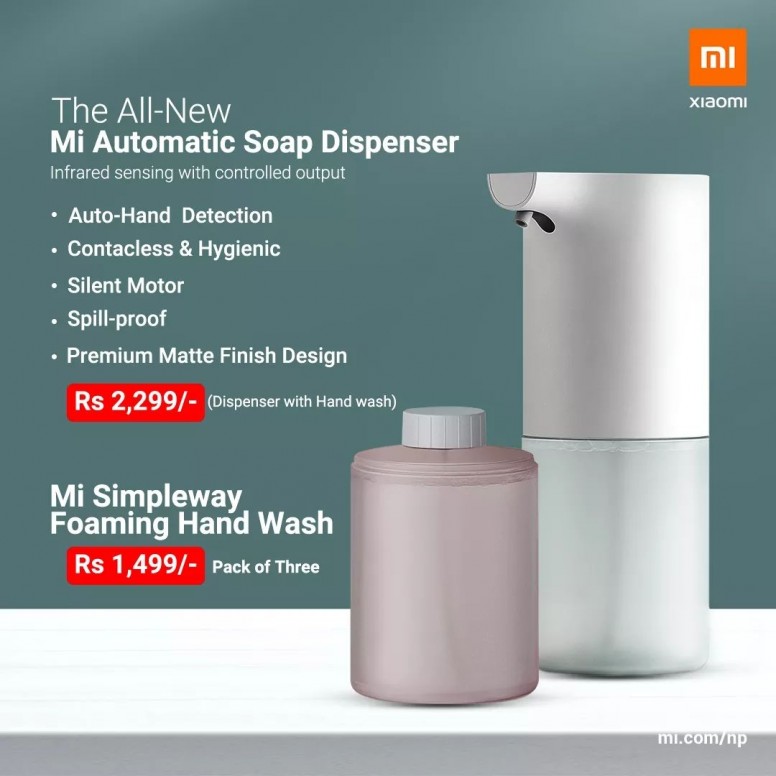 Dear Mi fans,
Xiaomi Introduced the most advanced way of washing your hands .Xiaomi launched Mi Automatic Soap Dispenser in Nepal
Key specs:
✅Auto-Hand Detection. ✅Contactless and Hygienic.
✅Silent Motor.
✅Spill-proof.
✅Premium Matter Finish Design.
Price: NPR 2299

Simpleway Foaming Handwash was also launched in Nepal.
Key Specs:-
✅Balanced pH.
✅Clean and Protective.
✅Refreshing Fragrance.

Price: NPR 1499 (3-Pack)
It will be available soon at all the Xiaomi authorized stores across Nepal.