Cześć Mi Rodzinko,

Przed nami kolejny tydzień i kolejna Ścianka Chwały :) Czyli w jednym miejscu zbieramy fotki z Waszych postów, które zwróciły uwagę Teamu. Patrzymy po postach z działu Fotografia / Albumy oraz tych, które spełniają regulamin: https://c.mi.com/thread-2687126-1-0.html :). Kto nie widział wcześniejszych zdjęć, to zapraszam do wątku: https://c.mi.com/thread-3412141-1-0.html oraz działu TUTAJ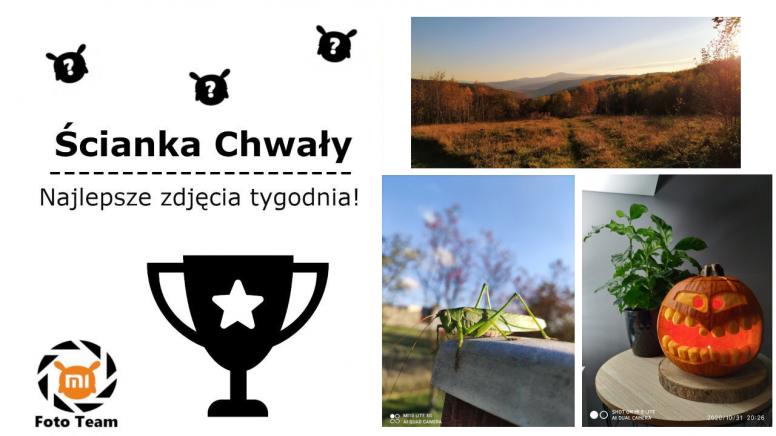 Dziękujemy

domix30

za szablon nowego banerka :)


To jak ruszamy?
Zdjęcie z tygodnia 26.10 - 1.11, które nas szczególnie zachwyciło to:

Autora tej fotki zapraszam na PW po specjalne wyróżnienie w postaci magnesiku:) - podeślij mi adres do przesyłki (na terenie Polski).
I kolejne cudowne fotki i wątki:


Oczywiście zajrzyjcie do postów wyróznionych Autorów i koniecznie pochwalcie ich zdjęcia w komentarzach.






Rate