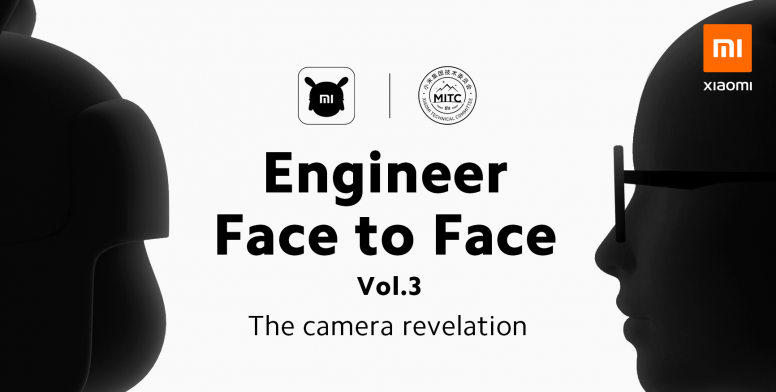 Hey Mi Fans,
Welcome to the third round of Engineer Face to Face. Engineer Face to Face is the new attempt we start with Xiaomi Technical Committee to uncover the unbeknown backstories behind Xiaomi hardware & software products research and development and promote Xiaomi Engineering Culture by interviewing relevant engineers face to face. It's aiming to draw the distance between Mi Fans and our unsung heroes Mi engineers.
This time we are going to talk about one of the most anticipated confessions from the Camera division. It's great honor to have our two experienced Camera engineers in the Community and share with us their thoughts and stories behind the camera development.
Yes, today is the day for the camera revelation. So sit tight and let's start the wondrous journey of camera ride!
Optical Zoom Yes or No?
One Mi fan raised a question related to optical zoom, if it's possible that Xiaomi can support external professional lenses for optical zoom 40X by creating an adaptor that can support those lenses on the phone or something similar like DXO ONE.


Actually it is not difficult to develop an adapter to support professional lenses on smartphones. However, before introducing new products to our consumers, we will have to determine the market demand. Currently, Mi 10 series already has an optical zoom in camera. The cost of optical zoom is relatively high, so it is only offered in mid and high-end smartphones at present, but it is possible that we introduce optical zoom to entry level phones when the cost drops.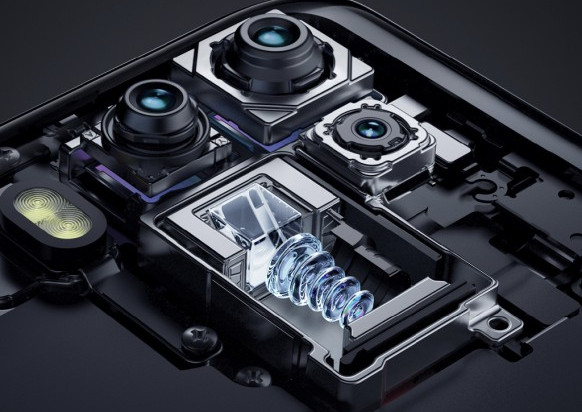 The purpose of optical zoom is to see far, and the development trend is that the optical zoom will be larger and larger.
OIS vs EIS
When will we add OIS besides EIS technology in video recording especially in flagship phones or even mid range phones? In fact, some of our main cameras already have OIS technology, which is mainly aimed to counter high frequency vibration when taking pictures. But for shooting video, it is a strenuous vibration at low frequency, which can't be solved by OIS. Adding OIS for video recording might not be as effective, EIS would be more suitable. Normally, OIS and EIS will work at the same time.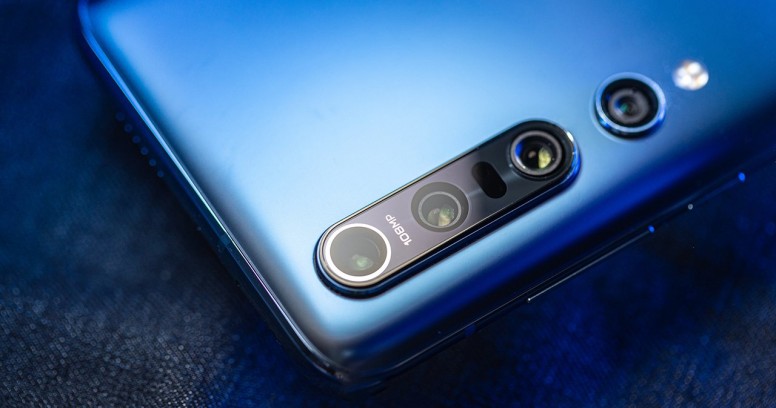 Under display Camera: The Biggest Challenge
Under display camera technology is a breakthrough for front cameras. The biggest challenge of an under display camera is ensuring image quality. When the under display camera light influx decreases, the photosensitivity will be affected. Problems such as optical crosstalk and many others will need to be solved before introducing this technology to our commercial smartphones.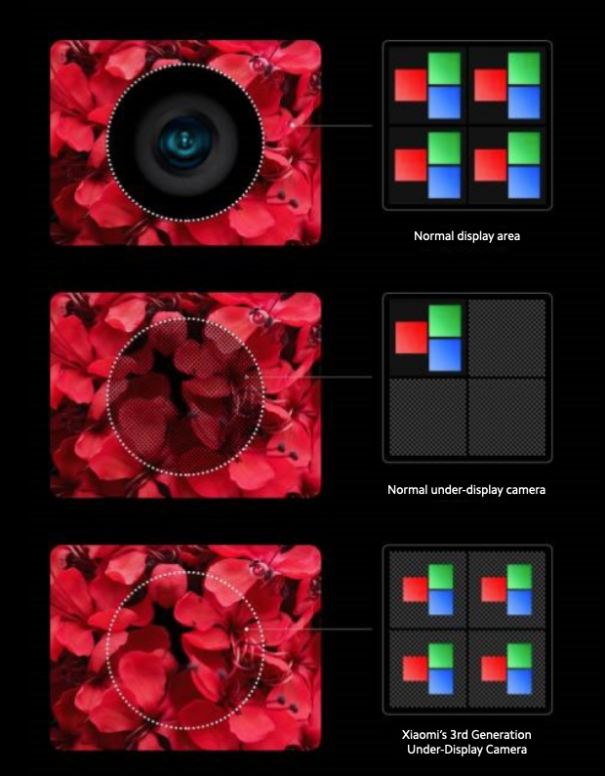 Xiaomi Stock Camera App
About Google Camera, lots of Mi Fans are wondering why they have to port in third party Apps like Gcam to have the best result for the camera. Gcam's low-light performance and HDR are excellent, and many people prefer these two functions. To achieve a similar performance with our stock camera App, we would require a longer exposure time and be steady, which isn't all that convenient when taking hand-held pictures. Generally, our default setting is for hand-held use cases, but we do offer flexibility to adjust your settings in professional mode.
Aggressive Noise Reduction
One Mi Fan raised a question about aggressive noise reduction which is to see more natural noise and grain rather than oily paint like photos when zooming in. Our current camera setting is aimed to do exactly this – to capture natural looking photos without over smearing.
Vlog Feature Updates Alert
The Vlog feature is now available on the Global ROM of Mi 10, Mi Note 10 and Mi 9. There may be more interesting features in the following updates, stay tuned!
Beautify Feature Effects
Using AI and algorithms, we have analyzed the facial features of many. Beautify features skin smoothing, the adjustment of face, nose, lips, hairline, etc., which of all could be customized based on the user's preference.
Camera Color
One Mi Fan is curious to know why Xiaomi makes camera colors bluish. Our approach is to capture photos as close to reality as possible.
All about Slow Motion
There are two types of slow motion, the first one is normal slow motion at 120FPS and 240FPS. There is no time limit for slow motion videos at these two frame rates. After recording, users can choose the interval that needs to be played slowly at will.
The second is 960FPS slow motion with higher frame rate. Because 960FPS slow motion requires more processing compared to the lower frame rates, the recording time is limited to 2.25s. After recording, it will generate 960FPS super slow motion. You only need to ensure that the super slow motion you want is recorded within 2.25 s. For post-processing, you can adjust the interval accordingly. It is very convenient to edit and you could even add a soundtrack to your video!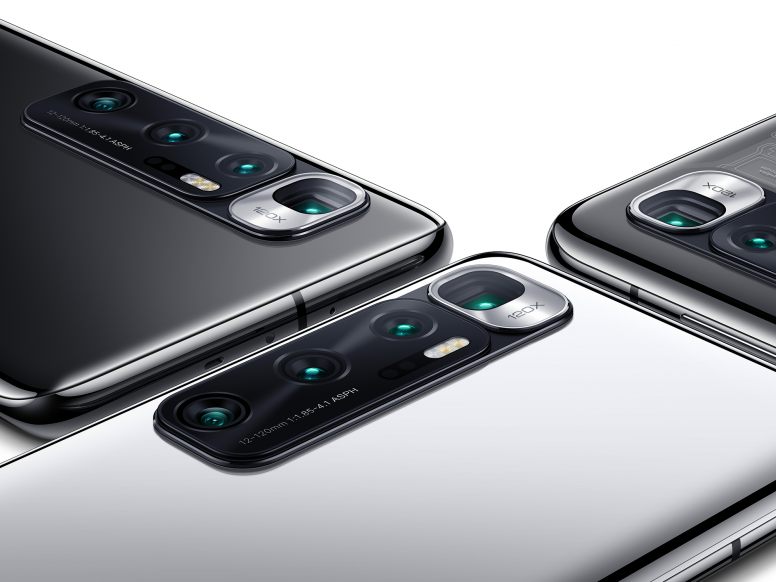 Slow motion essentially means capturing at a high frame rate. For example, in slow motion at 240 frames, the exposure time would be 1/240 seconds. In low-light conditions, a short exposure time means even lower light in-take, therefore slow motion capture is not suitable for shooting in a dark light environment.
Combine Three or Four Cameras into One?
A traditional camera allows for interchangeable lenses for different shooting needs, such as portrait, super wide-angle lens, etc. However, the lenses of a smartphone are built-in and can't be changed. In order to provide versatile shooting to meet different scenarios, smartphones have to adopt multiple cameras.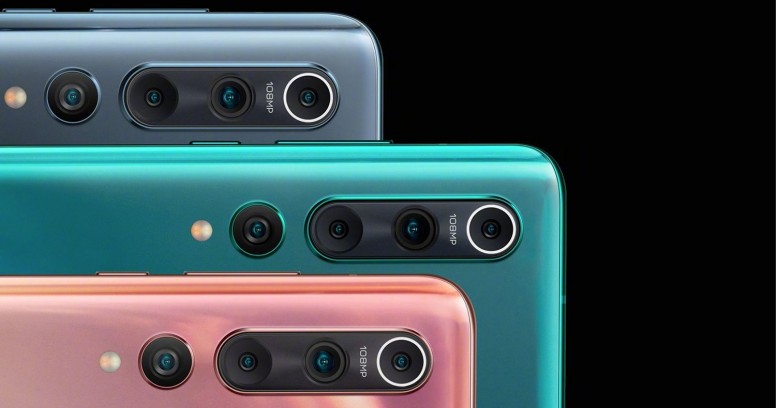 These cameras do not work at the same time, but switch accordingly to the content you are capturing. For example, when you zoom, the telephoto lens is used, and when you want to capture landscape and buildings, one could switch to use the ultra wide-angle lens.distance, switch to telephoto lens, landscape, switch to wide-angle lens.
AI Camera Secrets Revealed
AI is used to identify scenes, such as flowers, grass, water and moon, and adjust the image quality/style according to the identified different shooting scenes.
Different from the scene recognition algorithm, our AI camera analyzes the brightness, color, structure and semantic information of the picture in real time. It uses a new Deep neural network of content perception to carry out the optimal overall pixel-level image enhancement,making the picture richerand more textured.
Gallery and Camera App Tricks
Don't you think that some things like filter sky in gallery and for example clone option in camera app kill a photograph? So what is better? Doing a great photo with a Xiaomi phone or doing a photo and changing the sky with an app? If you are having the same wonders on that, this is the answer for you.
If you are traveling to a scenic spot, and while you are there, the weather isn't as nice as you would hope for, AI Skyscaping simply provides you the opportunity to adjust the skies as you wish.

This is all for today. For the next column, we will dig out more regarding Xiaomi smartphone camera's journey to be DXONo.1. What are the prime focuses of future cameras on Mi smartphones? What are the challenges and difficulties in camera research and development? Stay tuned on Mi Community.
Mi Engineer Face to Face


No secrets between us
Rate