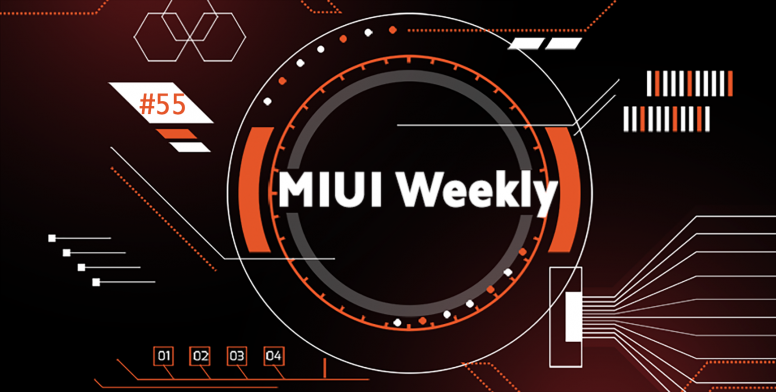 Hello Mi Fans,

Our very own and favorite MIUI was first launched in 2010. MIUI has since developed rapidly and currently have more than 300 million monthly active users. Together we've witnessed the amazing progress of MIUI ROM, from the very first V1 to the current stunning MIUI 12. MIUI has always tried to live up to its promise to redefine your smartphone using experience. Our MIUI developers work tirelessly to bring amazing features to you from time to time. And our task is to introduce you to those new features, provide you useful tips & tutorials and keep you updated with anything and everything that relates to MIUI.

And today we are here to present to you this week's edition of MIUI Weekly. Here we have compiled all the MIUI threads together that have been posted in past week.


[MIUI Tips & Tricks #35] How to Put Signature On Your Photo Using MIUI Gallery App? Know More! by Crossfiree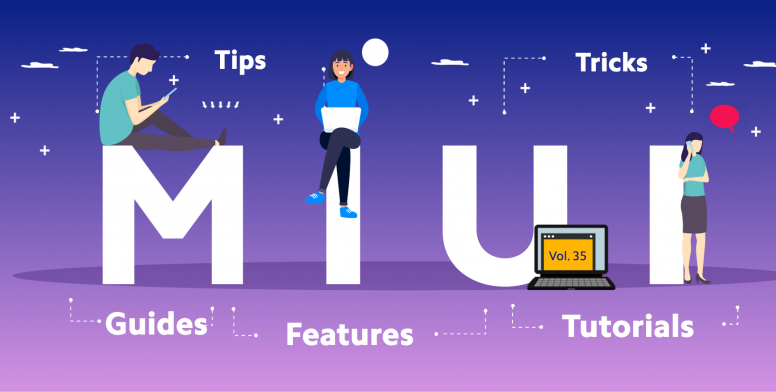 It's truly said that photographs remember little things, long after you have forgotten everything. There is nothing like a picture to help remember that special moment. So its important in the busy schedule of our life that we stop and make some time to capture the moments. Well, painters usually paint their signature, initials, or pseudonyms on their canvases as a final touch to their paintings. But what about photographers? How do they sign their photos? A signature is very important when it comes to protecting your rights to your images. Different from watermarks, signatures are really artistic and looks cool on your photos!

As you all know we have the in-built Text watermark feature in MIUI Gallery app. But apart from those beautiful watermarks there is something more to it. Now you can add your signature to personalize your photo in the most unique way. Let's see how to do it:

Read more: https://c.mi.com/thread-3403467-1-0.html


[Announcement] Mi Community App V4.5.9 Released: Changelog & Download Link! by J C Paul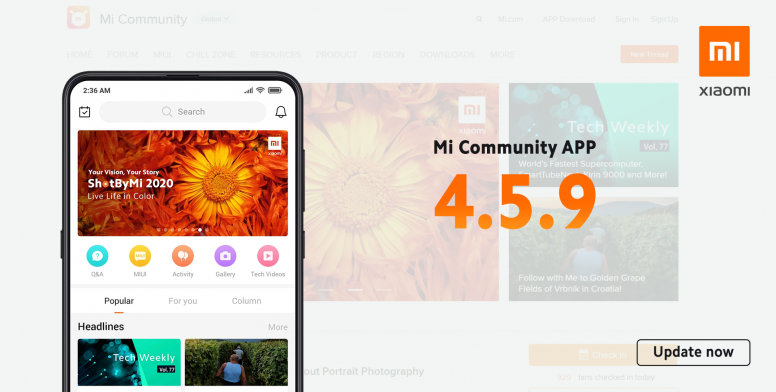 Mi Community is Xiaomi's official forum and an online home for Mi fans from around the world.

Mi Community is Xiaomi Community's official android app and a home for people all around the world. It helps you share your ideas and interact with other Mi fans on-the-move. It offers a fast and intuitive interface to post threads and comments, read news and interact with others.

Read more: https://c.mi.com/thread-3407514-1-0.html


[MIUI Class Vol. 19] Recognize Text Feature of MIUI Gallery App - Know More! by Crossfiree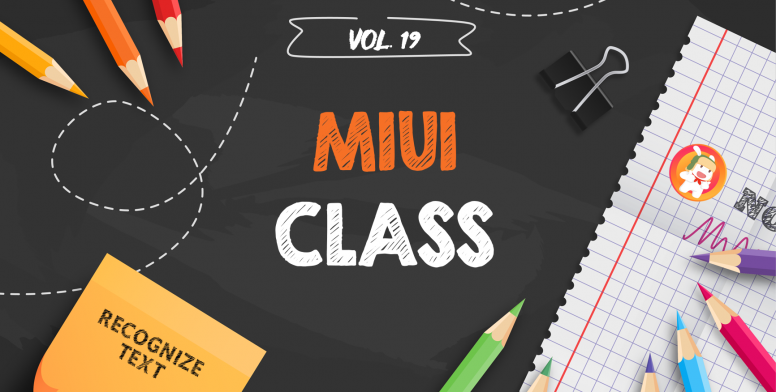 In our daily schedule of work, there arises sometime when we need to copy text from an image. Maybe you want to grab some lines from a screenshot, an advertisement or from a scanned document. In such cases, if we try to simply copy the text, it's obvious that it won't work. Because there is a difference between real text and text embedded in a photo. But now the in-built MIUI Gallery App of your Mi phone gonna solve the issue with its new feature - Recognize Text (OCR-Optical Character Recognition Support). This feature enables text in an image to be scanned and converted into digital text. So you can copy any of the text you need from an image.

Read more: https://c.mi.com/thread-3407400-1-0.html


MIUI 12 China Beta Rom 20.10.29 released: Full Changelog by JsSharma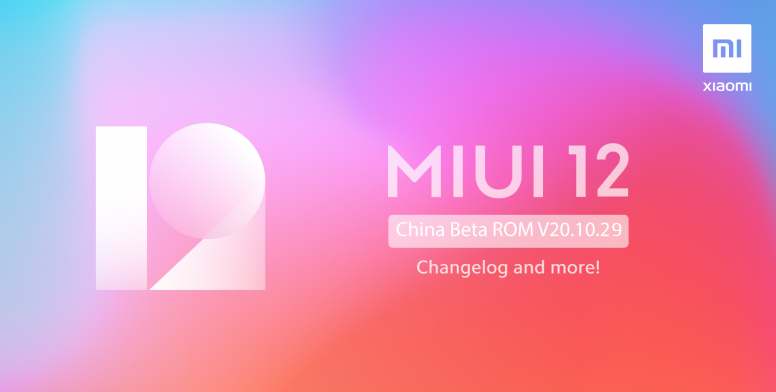 Hope you are all safe & healthy. We have started to post the changelog of MIUI China Beta ROM so as to keep you updated about MIUI. Here is the changelog of MIUI 12 China beta rom 20.10.29

Note:
1. Due to the restart problem in certain scenarios, the release of all models is delayed. It is expected to be released before 18:00 on 02/11/2020. Thank you for your understanding.
2. Due to the major Android version upgrade, the public beta of Mi 10 Ultra will be suspended from 23/10/2020.
3. Due to the major version upgrade of Android, Redmi K30 and Redmi K20 will be suspended from the public beta on 25/9/2020.

Read more: https://c.mi.com/thread-3415771-1-0.html


Mi Music Player v4.19.13i Released: Full Changelog and Download Links! by abhijitdevnath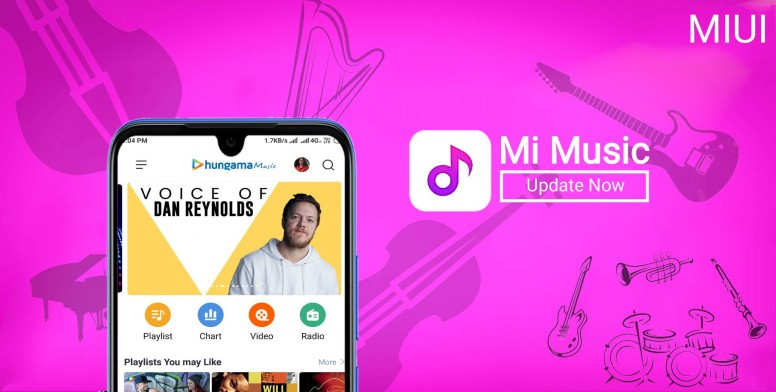 Mi Music Player is one of the best music app for Xiaomi phones which is designed by Xiaomi . Here you can listen music online and offline in just one tap. Here I'm providing you the latest version of Mi music has been released with some optimization.

What's New:-
1. Enjoy 30M+ songs from the JOOX library in Indonesia.
2. Exclusive benefits for Mi Fans from Indonesia: get free JOOX VIP membership in the Fan Center.
3. We also fixed some bugs and optimized performance.

Read more: https://c.mi.com/thread-3410590-1-0.html


MIUI Weekly Bug Report: Vol. 31 All You Need to Know about POCO X3 Pro Top Issues and More! by brokЭn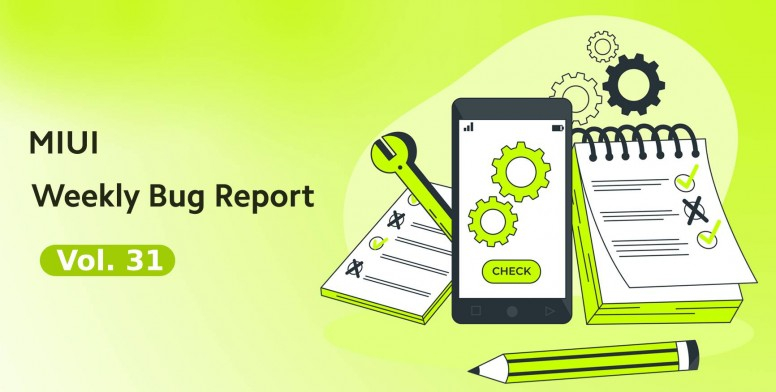 As MIUI keeps on evolve and grow, some issues may come and intefere with the smoothnes and functuality of the phone in Daily use.
That's why Mi Testers and Mi Fans are hard working in finding and reporting those issues , so the developers will provide fixes ASAP.
In this new series of threads, we plan to share with all of you Mi fans, the most common issues found in the ROM. So, let's get started with the list.

Read more: https://c.mi.com/thread-3409412-1-0.html


Mi Wallpaper Carousel V7-G-201015 Released: Changelog and Download Links! by abhijitdevnath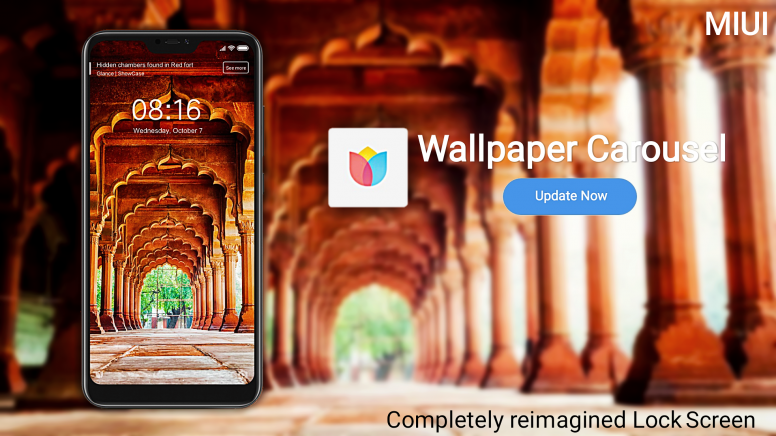 Wallpaper Carousel allows you to see different photos everytime you turn on your screen, based on your interest & selection, in addition to images you've set as lockscreen wallpapers. Glance provides you the hottest news right on the lockscreen!

Key Features:

You can browse to know more about the story in a single tap, and the best part is you don't need to unlock.
You can even watch videos, play lite games, browse through the content within the lock screen.
In the new version, you can get new stories on every screen ON, instead of unlocking.
You can also swipe right to get details and get exciting stories.
It is designed to use less battery and system resources and downloads the content in WEBP format to save on your data.

Read more:
https://c.mi.com/thread-3414665-1-0.html
Mi App Vault V12.6.5 Released: Changelog and Download Links! by abhijitdevnath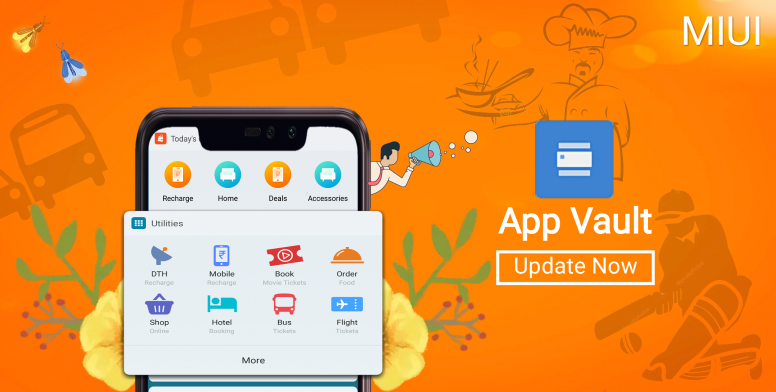 App vault is a new feature introduced in MIUI 9. It brings all the important notifications and app features together. Here you can find the features you need most and use them without even starting the app. You can call a cab, take a note, and view the results of the game you missed all in one place. Here I'm providing you the latest version version of App Vault that has been released with some optimization.

What's New:-
We keep improving and optimising app to make it better and more convient.

Read more: https://c.mi.com/thread-3414804-1-0.html



That's a wrap up for this week. Will see you next week with another volume of MIUI Weekly.




Vote for Your Favorite Thread!



Rate