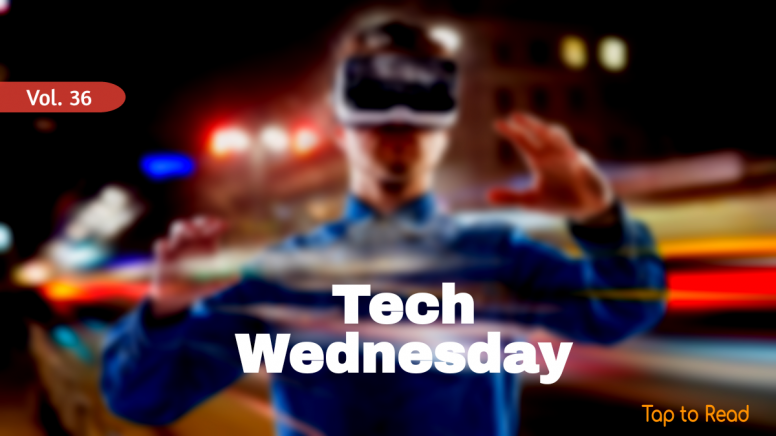 Greetings Mi Fan's!!!
Welcome yet to another episode of Tech Wednesday!!
When it comes to the displays on our many home and mobile electronics, it can sometimes feel like we've hit the zenith in terms of bright, eye-popping LED lights. Your shiny new iPhone can nearly blind you in the middle of the night, and that awesome new TV you just bought is all about ensuring it delivers the brightest picture possible.
And yet, the search for an even brighter, more detailed, and more reliable OLED tech continues. This time, it looks like researchers may have just discovered a new OLED architecture that's not only brighter than any other out in the field, but delivers a higher resolution than any of the newest TVs or phones you can buy right now.
Do you want to know more? Keep reading!
Solar panel innovation used for OLED
As a point of comparison, the resolutions of new smartphones are generally around 400 to 500 PPI. Impressively, the people over at Stanford, alongside researchers in Korea, expanded on existing designs for electrodes of ultra-thin solar panels for their 10,000 PPI displays.
behind the technology
The main innovation in the new OLED technology is a base layer of reflective metal with nanoscale corrugations, called an optical metasurface. This metasurface is able to manipulate the reflective properties of light, allowing different colors to resonate in the pixels.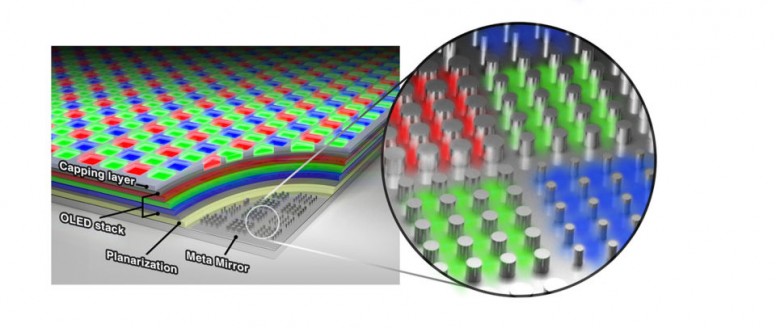 The metaphotonic layer beneath an OLED display can improve brightness and color while keeping the screen thin and energy-efficient.
The base layer corrugations make it so that each pixel can be positioned at the exact same height, unlike in other OLED manufacturing processes where there are minuscule differences in height. This allows a simpler process for large-scale as well as micro-scale fabrication.
Stunning images with true-to-life detail
In a Stanford University press release, the researchers say that "such high-pixel-density displays will be able to provide stunning images with true-to-life detail – something that will be even more important for headset displays designed to sit just centimeters from our faces."
Conclusion
The tech is based on ultra-thin solar panels effectively coming up with a brand new architecture for OLED displays. In theory, it could be used for TVs, smartphone displays and VR headsets, but it's going to be particularly useful for the latter as it will eliminate the so-called screen door effect.
This effect can be seen in almost every VR headset currently on the market. You can see the gap between individual pixels because your eyes are just centimeters away from the screen. And there's currently no screens dense enough to eliminate the gap.
What is your thoughts on this technology ? it's really revolutionary technology for the future of TVs, Smartphones, and VR headset ? Please do let me know via Comments!
Rate