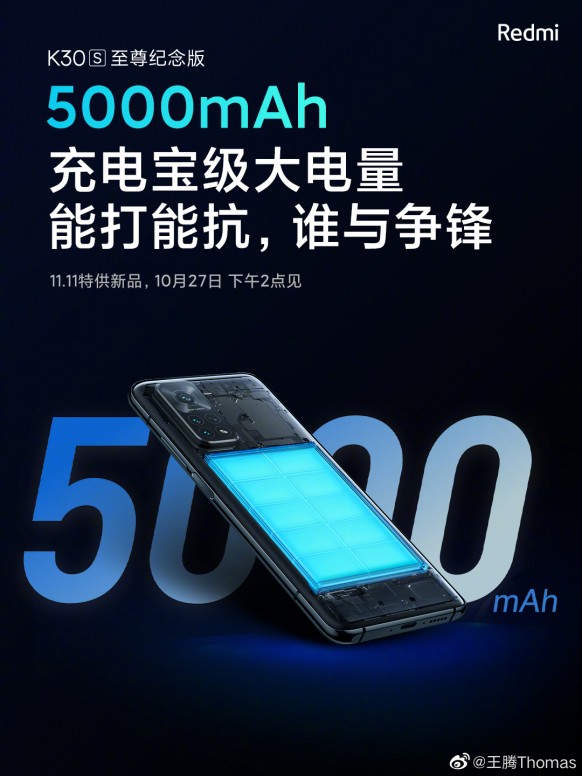 Dear Mi Fan's Greetings
At 2 o'clock this afternoon, the Redmi K30S Extreme Edition will be officially debut.It uses a 5000mAh high-capacity battery. Xiaomi Redmi Product Director Wang Teng said that the Redmi K30S Extreme Edition is the strongest battery life among all the flagship models we have tested .

Not only that, Redmi K30S also supports a high refresh rate of 144Hz , which is the model with the highest refresh rate in the Redmi K30 series .

It pioneered the 7-speed 30-144Hz adaptive dynamic frame rate, which can accurately match various usage scenarios, and avoid unnecessary power waste while ensuring fluency .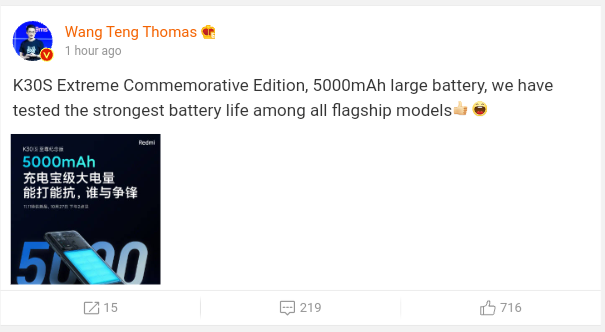 Zeng Xuezhong, president of the mobile phone department of Xiaomi Group, said that the K30S Extreme Commemorative Edition should be the best LCD screen, 144Hz high brush, 7-speed transmission, 395 PPI, professional primary color screen, and more full-scene eye protection experience. Without humility, it will completely subvert your imagination of LCD screens.

In addition, Redmi K30S is equipped with Qualcomm Snapdragon 865 flagship processor , equipped with LPDDR5 memory and UFS 3.1 flash memory, supports WiFi 6, and the main camera is 64 million pixels .



Via ✝️ Don't Forget To Follow ▲Paddyman