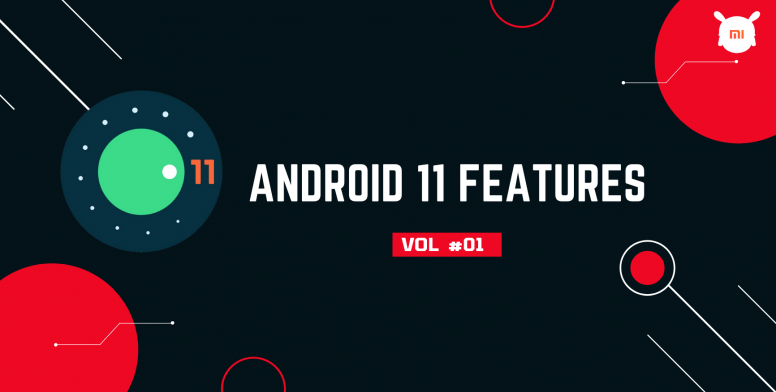 Dear Users
On Android 11, you get even more security and privacy fixes sent to your phone from Google Play. The same way all your other apps update. You will get some amazing features on Android 11. Lets see that.

Screen Recorder
It has been possible to record the screen on Android with third-party apps for years, but none of the apps have been able to access your device's internal audio (without root or other system modifications, anyway). Google planned for Android 10 to include a built-in recorder that supported audio capture, but it was ultimately pushed to Android 11. The new screen recorder can be accessed by tapping the 'Screen Record' tile in the Quick Settings — if you don't see it on your device, press the edit button in the Quick Settings and drag the tile out of the hidden options. Once you have it, just tap it to start a recording.

Temporary Permissions
Android 10 introduced many permissions changes in the name of privacy and security, like blocking clipboard access in the background and restricting device IDs, and the company hasn't stopped there. Android 11 allows you to grant some permissions temporarily, so the app will lose access to them after you close it.

Notification History
Are you ever curious about which apps on your phone are sending the most push alerts? Did you accidentally clear a notification and you're not sure if you missed something important? If so, you might like Android 11's new Notification history page. The exact location of the page may vary by device (on Pixel phones, it's in Settings - Notifications), but searching for "notification history" in the Settings app will bring it up. History tracking might not be enabled by default, but once it's on, you'll see recently-dismissed alerts and a record of all notifications from the past 24 hours.

Scheduled Dark Mode
Google implemented a system-wide dark theme toggle in Android 10, but it lacked one crucial option — the ability to automatically enable dark mode at sunset and turn it off in the morning. There were apps that hacked in a workaround, and Pixels received the feature earlier this year, but it's now in Android 11 for all devices to use. The dark theme toggle in Android 11 has a new option to set a schedule. You can set your own custom start and end time, or set it to the sunrise/sunset times for your location. It's great to have your phone flip into dark mode on its own.

Conversations and Bubbles
There are a few other changes to notifications in Android 11 besides the new media controls. For one, direct conversations with people are now displayed at the top of your notification shade, separating them from alerts about news, shopping, or anything else that isn't as important. Google's own documentation says the section will be on "many phones," not all of them, so some manufacturers may choose to display it differently. In any case, apps will need to be updated to tell Android which notifications are conversations.



Special thanks to admin - mnnahid Bhai for guidance, assistance, and most of all - always support us to be the best of ourselves.

Also specially thanks to our sMod rayhanh Bhai for help create this post.

Also thanks to All Super Moderator for the continuous support!




✪ About Mi Community Bangladesh:

Country's largesTech Community Mi Community Bangladesh is the hanging out place for all the Bangladeshi Mi Fans. Here we share the latest news and happenings about Xiaomi in Bangladesh. All official product launch announcements, sales updates, event registrations, and other news and conversations related to t Xiaomi Bangladesh are also published on this platform. More importantly, this is where we can interact with the like-minded Mi Fans like you!




Download The Mi Community App

Coronavirus (COVID-19) Advisory:
Use a face-mask as much as possible.

Using Dettol / Savlon when doing laundry.

Using gloves when you're going to the market / super shop.

Clean children's toys, kitchen utensils, dining tables, chairs, etc.

Use the sanitizer and tissue to clean Home or office door locks and handles and then use.