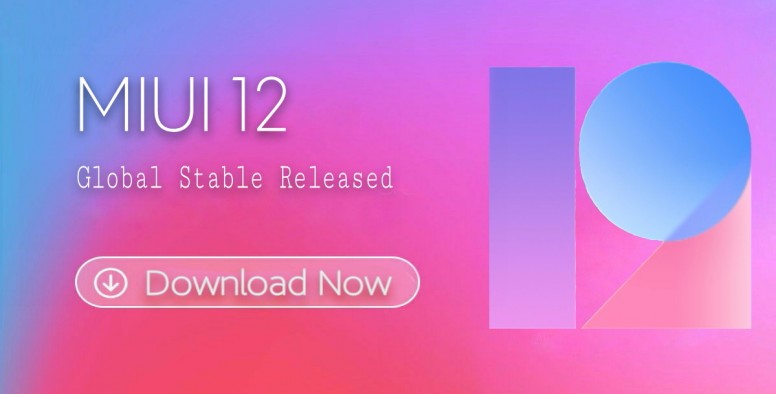 Hello Redmi Note 7 pro Users,
The new most awaited MIUI 12 IN stable V12.0.1.0 QFHINXM for Redmi Note 7 pro (violet) based on Android 10.0 is now rolling out for public users. Check the Updater app for new updates or download it from here.
Important Notice
MAKE A BACKUP OF YOUR DATA before updating.
If you are switching from Developer/Beta ROMs, a clean flash is required and this will wipe all your data. This is recommended to prevent from causing any serious damage to your device.
CHANGELOG

MIUI 12. Yours alone.

Optimization: Brightness and color improvements for wallpapers in Dark mode

New: Checklists of subtasks make managing your agenda much simpler.
New: Tasks are completed with a satisfying animation now.
New: New dynamic backgrounds look gorgeous!
New: You can create folders with notes now.

Updated Android Security Patch to August 2020.
Increased system security.
Fix: Home screen went black and started flashing after unlocking in some cases
Optimization: Full screen gestures are now ignored on the Lock screen alarm page

New: Binging your favorite shows will be more convenient with our new video toolbox.
New: New animations feel natural and refreshing.

New: App drawer allows you to keep your Home screen neat and categorizes apps so you can find them faster.

Magazine-level layouts bring important things into the spotlight and make content structure clear.Brand new visual design works for all types of content and languages.


Status bar, Notification shade

Fix: Notification shade wasn't displayed correctly in Dark mode
New: Status bar color gradient animation
New: Screen lights up with an animation now

Optimization: Animations in selected scenesNew: Dynamic window technology takes switching screen orientation to a new level.
New: All-new physically based animation engine with advanced architecture will refresh your device's look.

Fix: Control center wasn't always displayed correctly in landscape mode
Optimization: Press and hold redirection options
Optimization: Control center is now closed by incoming calls
New: When Notification shade is open, swipe down from the upper right corner to open Control center
New: Swipe down from the upper left corner to open Notification shade and from the upper right corner to open Control center

New: New animations bring the weather from outside directly to your screen



DOWNLOAD LINK





ROM DETAILS




Device :. Redmi Note 7 pro
Device Codename : Violet
MIUI Version :. 12.0.1.0 QFHINXM
Android Version :. 10.0
Region :. India




FLASHING GUIDE




1) Please do backup important data before flashing. If you flash from Developer ROM to Stable, please wipe all data, otherwise, it might cause serious incompatible issues like FC, no network etc. In some instance, unlocking bootloader is required.




2) Check flashing tutorial here :




If you faced any bugs or issues with this ROM, feel free to make a bug report .




Happy Flashing
Regards,
Ab Waheed.
Redmi Note 7/pro Moderator.