Hello Mi Fans
As I revealed earlier in my first impressions (
here
), I was given the great opportunity to try out the Mi 10T Pro, and give you my thoughts about it, warts and all. (or should that be camera bumps and all? )
Anyway, I have now had the phone for a few days, have used it constantly (not exactly a hard job, I have to admit), and I can tell you, I'm still rather attached to it (which is never a given knowing that it has a pre-production ROM on it, and these are notoriously buggy. This one though is pretty spotless). This review is a work in progress, I will update it as a go, to reflect the changes that should come with release software and the like.
Body
The phone (I have the Cosmic Black version, but it also comes in Lunar Silver and Aurora Blue) is large, but not unbearably so (being quite slim, and its back curvy, it really feels right in the hand).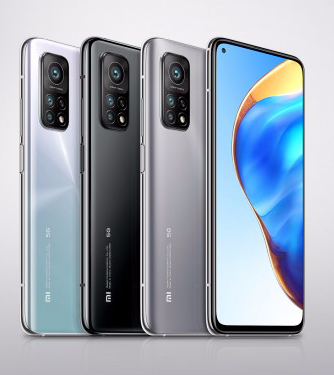 It has a flat screen at the front, with a small punch-hole on the top left, small bezels, and an almost invisible speaker grille at the top where the screen meets the aluminium frame.
The back is a rather spectacular black slab of curved Gorilla Glass 5 (though black is a rather reductive name, as, depending on the light,it goes from an endless void, to a shiny dark mirror, spending most of the time in gunmetal territory.)
On it is the Mi logo, the usual EU certification, the model and corporation name in small type, and 5G (more on that particular aspect later).
And then you have that unmistakably in-your-face camera module, with the humongous main cam (108MP, f/1.7, 26mm (wide), 1/1.33", 0.8µm, PDAF, OIS),and under it four circles, housing the LED flash, the two secondary cams (13 MP, f/2.4, 123˚ - ultrawide, 1.12µm / 5 MP, f/2.4, -macro, AF) and one being blank, just there for aesthetic balance (which frankly is a big relief, triangle setups are not pleasant)
It is quite thick and therefore protrudes a fair bit (but as it's relatively wide, the phone on its back is relatively stable).
Overall the phone is rather slippery, like pretty much every glass-backed one, but, despite not having a case for it yet (pre-production model,so no box with it), and having the most fumble-prone hands ever, I haven't dropped it yet (which, I have to admit, is something I'm rather glad of)
It is hefty, more than heavy, inasmuch as you know you have a phone in your hand, compared to lighter ones that do not really register (and in my case, tend to end badly because of it)
The left side (screen facing you) is blank, apart from antenna lines. The right side houses the volume rockers, quite flush but very easy to locate and use, and the power button,slightly recessed, that doubles as the fingerprint reader (and on that you have the option in the software to set it to either touch or press, which adds to its sheer awesomeness.)
The top has two mike holes and an IR blaster (that I mistook in my first impressions for another mike hole),and the bottom houses the USB C port, the main speaker (the ear one doubles up to give you stereo sound), the SIM tray (clever one that is double-sided instead of these long flimsy ones) and the voice mike.
And yes, there will be people complaining about the lack of 3.5mm Jack. I know that is not bothering me, as I don't use wired headphones,and would rather have extra components in.
Chipset
I'm not going to jump into an in-depth description of it, naming all cores and what they eat for breakfast. Just know that it is based on the Snapdragon 865, has 8GB of RAM to draw on (on both 128 and 256GB storage versions), is of course 5G compliant. (with a seriously wide array of bands, so no worries if travelling a lot)
In practice, it's zippy as anything, and will gobble the heaviest Android game at max settings without a hitch. It returned this result in Antutu (though the pre-prod ROM triggered the root warning, it is not).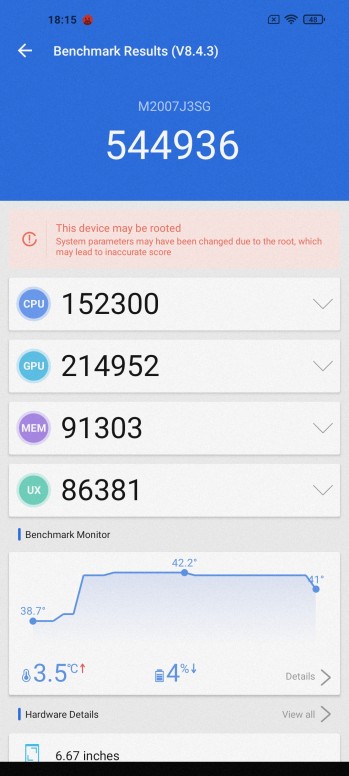 Software
As mentioned earlier, the phone I have has a pre-production rom (on MIUI 12/ Android 10), but nonetheless is as polished as it gets. I'm not going to describe MIUI 12, you folk have heard all about it, just that it really shines on that phone, as not only the chipset is as fast as it gets, but the screen is phenomenal. It comes with MIUI Launcher as default, and uses Google Apps to run its basic services, like the dialer. It has some bloat, but not much, and all of it is un-installable.
What I really love is that, almost a week in testing the phone non-stop, I still find little surprises that reinforce the belief that when Xiaomi says that they listen to the fans to give then what they ask for, it's not just a marketingclaim. There are oodles of customisation options (we are talking the kind of depth you'd get on a good custom ROM), and yet it's usable by a newbie out of the box.
One of the features that I absolutely adore is paper mode. It's located in Display option, under reading mode, and gives a slight grain to your screen to keep your eyes from getting fatigued. If it had been described to me, I'd have dismissed it as some weird feature to please hipsters, but it really works, one of the things that once you use it, you can't go back to how things were.
Screen
One of the stars of the show, the screen, is 6.67 inches across, with a small punchhole on the top left housing the selfie cam (20MPf/3.4). It is FHD+ (1080 x 2400 pixels, 20:9 ratio, ~395 ppi density), and has a myriad of settings and options for its tone, from superr-ealistic to very colourful.
Of course the main talking points for it is that it's IPS LCD, flat,and with a refresh rate of 144Hz. Some folk decry the first two points as not something you want on a flagship, but I really think they're just stuck in the past, LCD screens when done well being fantastic, and not having the flaws that OLEDs have, the main being the possibility of burning residual images.
And oh boy, that screen is well done. It's punchy, has deep colours(even the blacks, traditionally a weakness in LCDs, are deep and close to indistinguishable from the actual black on the bezel), and the refresh rate (which is adaptive, so it syncs to the rate of the source you are using, not only for extra smoothness but energy saving too) makes it incredibly relaxing to use. Even coming from the 120Hz one on the Poco X3, you can see (or more precisely, feel) the difference. Scrolling is precise, and ghosting is simply not something you get, even with content with a high colour range.
I mentioned earlier the paper mode, my new favourite feature, but you have pretty much every option you'd ever want to make that screen your eyes' best friend.
Battery
Now it's quite hard to really review that, as not only it is not a release ROM, but I've been using the phone from home, and very intensely, mainly at my desktop, so plugged. I'll update the review when I really go out and about (and have the day one ROM on it, asgenerally that really is an area that benefits from quite a lot of testing).
Anyway,what I can say it's that on paper it has a massive capacity for a flagship (as these tend to be thin, they seem to be stuck on lower sizes), of 5000mAh. It charges at 33W, which is a rather impressive number (I was able to use the X3's charging brick on that, as I don't have the one that will be supplied with the production version of the 10T Pro), and filling the phone up is a speedy process (I've not been able to do a discharge to full charge test yet, too busy using the phone, but as the numbers are roughly the same as on the X3, and they use the sameMMT -Middle Middle Out- technology, I'm not expecting much difference).
It does not support wireless charging, which is slightly disappointing,but frankly would have been hard to implement with the thickness of the camera module (hard to lay the phone flat unless the pad has a hole or the camera overhangs).
Overall,it is rather promising, and once again, I shall update the review when I have more experience with it
Camera
Another promised wonder, and I have to admit, my most anticipated feature after that media-heavy launch. I can say, it's not using the#PowerYourCreativity hashtag in vain. Like the battery though, I have not been able to use it as much as I wanted, being quite stuck location-wise, but what I saw blew my mindaway. Not only the raw shooting power of that main cam, and its 108MP is tremendous (and coming from a Mi Note 10, that's saying something), but the software side is so powerful that I'm wondering how they did it.
The AI improvement has always been good on Xiaomi phones, but on the 10T Pro, I'm halfway expecting it to start talking to me (in a slightly disappointed tone, at my feeble attempts at mundane scenes. ''Be more ambitious, Tor, you can do better''). It really transforms your shots, both when taking them and when you are processing the photos.
I'm not going to list all of the features, they have done that way better than I could at the launch, just know that they were not lying and that they are actually usable, and not just gimmicks that only work in demos. I really, really wish I had more examples to show, but once again, I'm limited in resources at the moment.
For the same reason, I have not tested the video capacity past a few shots involving my slightly bonkers cat, and a canal-style waterfall (not that spectacular, sadly), and though it's always entertaining, it hardly stretches the phone. For reference, it goes up to 8K@ 30FPS recording, and does it well from what I could see ( Idon't have an 8k screen to check though, but it seemed smooth and indeed the film specifications showed the right format)
No overheating even to 8K shooting, so that's a serious plus.
Anyway, here are a few shots, it's not much but I'll make a photo thread when I have nicer ones to show you. All of these are shot in AI mode,pure point and click, and lightly edited within the gallery app. The ones without a caption are in the normal cam mode, AI and auto HDR on, straight out with no editing. (as that gives a better idea of the camera)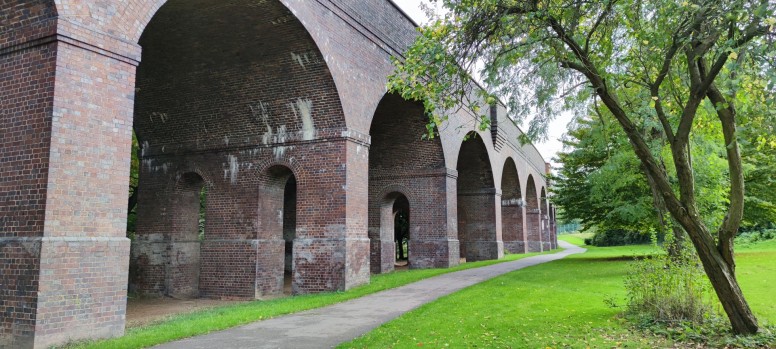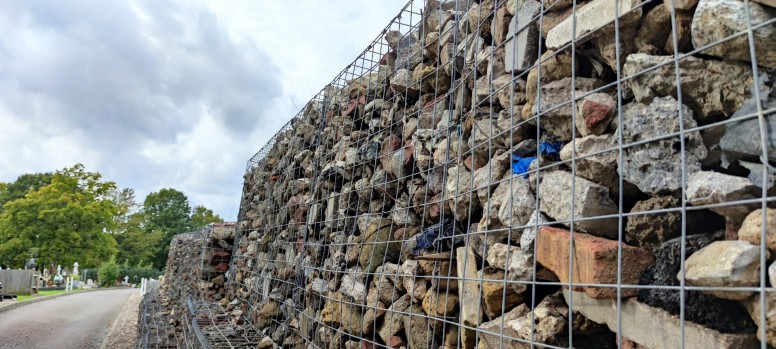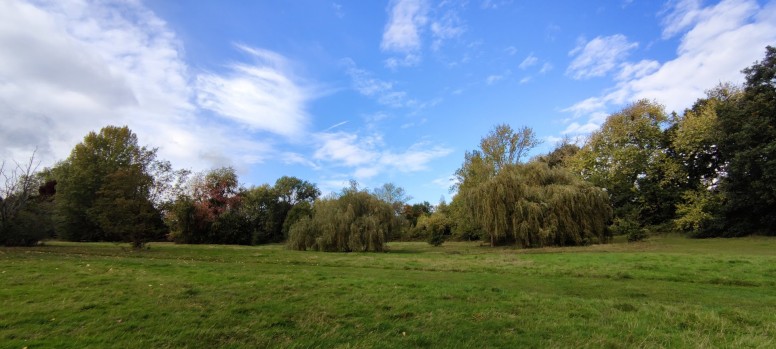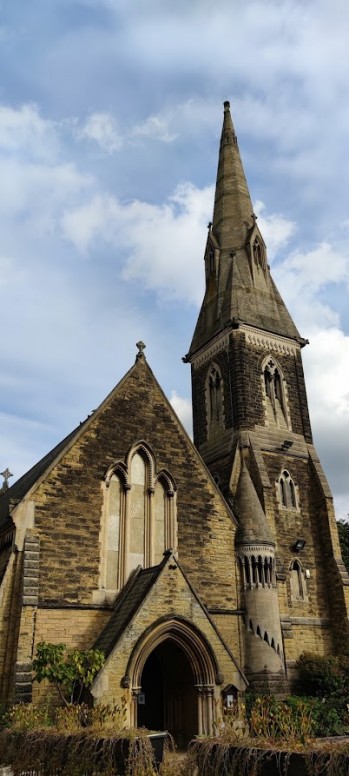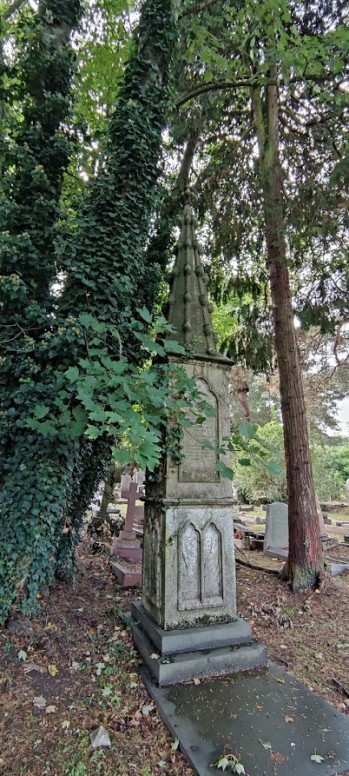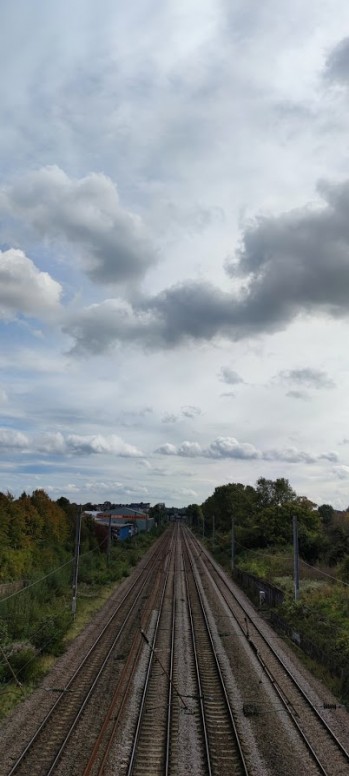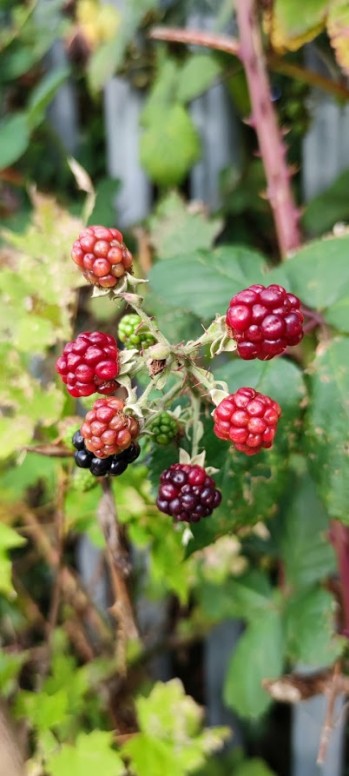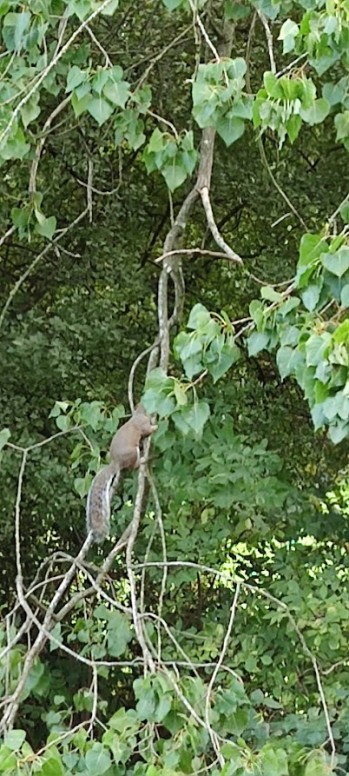 on around 10x Zoom, squirrel moving so really a point and click
Sound
Submitted the poor phone (and the poor neighbours) to my usual test, ie bluetooth headphones (strong connection, no drops despite a lot of movement) and using the external speakers. The former gave me as good a sound as the headphones could give, the latter was crystal clear up to the maximum volume (and that's a LOT of volume, we're talking large-room filler here, that I'd have no problem using at a house party), and worked on a large array of musical styles, podcasts, and audiobooks.
The call quality was spot on (disclaimer, I am in a seriously good spot for my network), clear as a bell and the other side had no issue hearing me perfectly, including when I added quite a lot of background noise.
Connectivity
The phone as mentioned covers a LOT of bands, which not only will be good to hear for travellers, but seriously future-proof the phone too.
| | |
| --- | --- |
| 2G bands | GSM 850 / 900 / 1800 / 1900 - SIM 1 & SIM 2 |
| 3G bands | HSDPA 850 / 900 / 1700(AWS) / 1900 / 2100 |
| 4G bands | 1, 2, 3, 4, 5, 7, 8, 20, 28, 32, 38, 40, 41 |
| 5G bands | 1, 3, 7, 8, 20, 28, 38, 41, 77, 78 NSA |
It also has Wi-Fi 802.11 a/b/g/n/ac/6 with dual band, wifi direct, and hotspot capability, and the Bluetooth is 5.1, supporting A2DP, LE, aptX HD, and aptX Adaptive.
All of these have proved strong and reliable, the 5G of course being limited to active zones (and even in London it's still not everywhere). I will do a speedtest and add it to the review next time I'm in Central.
Conclusion
The Mi 10T Pro is a serious contender for phone of the year. If it comes out at the right price point (which is not yet revealed yet in the UK, though the Euro prices are really interesting, at 599 and 649 respectively for the 128 and 256GB), it will be an absolute killer.
So far I have not found many flaws to it, and all of these are simply because of the pre-production state of my version (ie, things like no case) and are tiny compared to its massive potential (and more importantly, will easily be fixed)
Really, I hope you consider it if you are in the market for a flagship, as it really ticks all of the boxes, at an incredible (hopefully) value :D
This review will be updated as time goes by, and if you want to see something, or have questions, please don't hesitate to ask in the comments