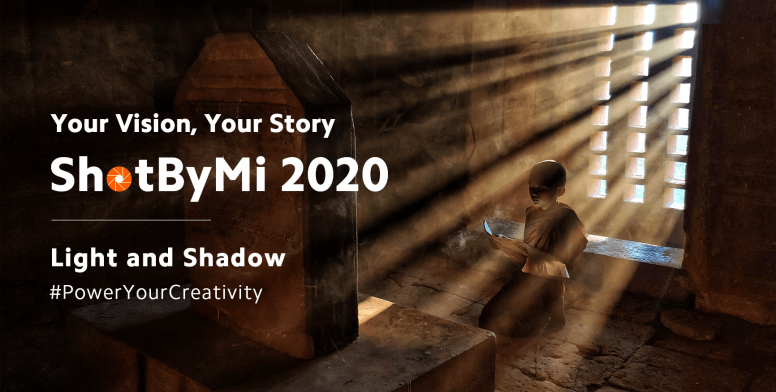 Hello Mi fans,
ShotByMi 2020 Episode 3 is open for entries now. This is the last chance for you to shine out in the ShotByMi 2020 photography challenge. People often say the third try is a charm. Well, this is the third round of ShotByMi 2020, are you fully ready to take the last shot?
This time, it's all about light and shadow. Speaking of which, we have devoted lots of time and discussions to the subject of light, however, more often than not, it's the light and shadow together that make a great photograph. So let your creativity run wild and free, and explore all the variety, charm of light & shadow everywhere in life.


Since this is the last round of ShotByMi 2020 photography challenge, it will be a whole new upgrade from different levels.
The winner of the Grand Prize is chosen from the finalists voting by the world-renowned judges, who will be rewarded with a 5,000 USD creative fund. 10 Outstanding Prize winners will have the latest Xiaomi flagship phone Mi 10T series as the reward. Are you excited to be the Grand Award Winner?

For the first time ever, ShotByMi photography challenge will be holding an offline exhibition in different countries and regions. It will be a great chance for you to have a real connection with ShotByMi photography gallery. And also you will stand a chance to win special offline activity prizes. So stay tuned!

Of course, do not to forget, our world-renowned judges will still be onboard and help us select the best works of all for ShotByMi 2020 Episode 3 Light and Shadow.


It is worth mentioning that France and Spain will join ShotByMi 2020 Episode 3 this time. Yes, you heard us! We're eagerly looking forward to more and more Mi fans from European countries showcasing their visions and stories through the ShotByMi photographic journey.

So what are you waiting for? Grab your phone and let us immerse ourselves in the world of light and shade. Your visions and stories deserved to be known by the world.



ShotByMi 2020

Your Vision, Your Story