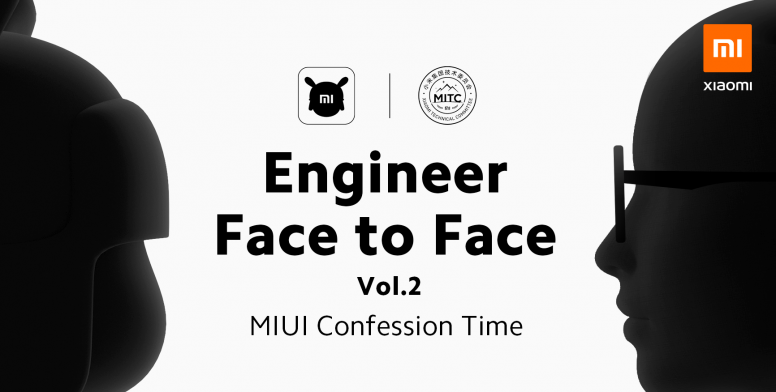 Hey MIUIers,
Engineer Face to Face is the new attempt we start with Xiaomi Technical Committee to uncover the unbeknown backstories behind MIUI system and Xiaomi Product research and development and promote Xiaomi Engineering Culture by interviewing relevant engineers face to face. It's aiming to draw the distance between Mi fans and our unsung heroes Mi engineers.

Today we will continue to reveal the unknown backstories, facts and secrets by interviewing MIUI engineers Adam Jiang and Boqing Yang. This time it's all about MIUI current queries raised by Mi fans and the future development plan holding for MIUI next journey.

Without further ado, let's get started now!




Reason for Differences between China and Global ROM Explained!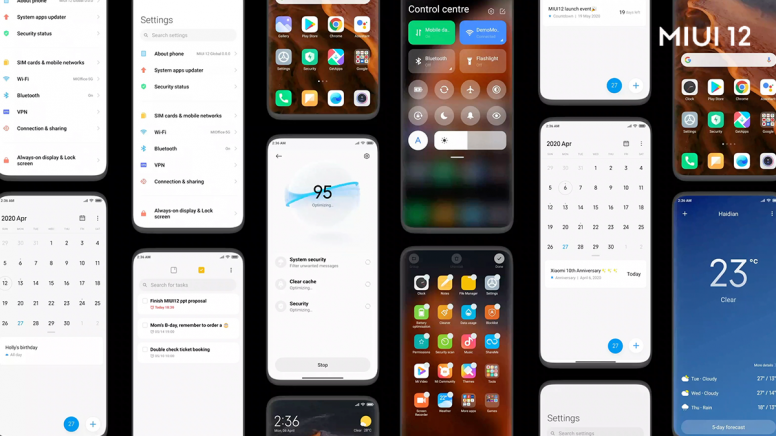 One of the most frequently asked questions is the reason why there're so many differences between China ROM and Global ROM. Why doesn't there exist only one MIUI ROM version for all Xiaomi and Redmi? Well, actually if we want to release our Android system in overseas markets, we need Google's GMS including Google play, Google music, Youtube, etc.This is what Google has strongly required in overseas markets. Due to the fact that it occupies a large space, it is not needed in China. So if it is all included, the space left for users will be relatively small. Also different countries and regions have different laws and regulations and require different pre-installed resources, which makes a lot of differences. It cannot be denied that many functions are not necessarily needed, while some other reasonable needs regarding research and development will be considered by engineers for further consideration.

Speaking of China ROM, one Mi fan is curious about the reason why Google Apps built in the system on China ROM for only some specific high-end phones. From his point of view, this should be integrated into all models, and would be very useful in order to avoid trouble with Google while using China ROM. This goes back to a few years ago. At first, there were no Google Apps or Google service on China ROM. Later, someone highly suggested to our CEO Leijun that Gmail could not be used in Xiaomi's mobile phone. After that, Google Apps was built into high-end phones. Also there's one thing that is not obviously neglectable. Google apps occupy a very large space, and the majority of China ROM users generally don't use Google apps. It will be a waste of space for most of them.



All about MIUI Updates

When we talk about MIUI updates, have you ever wondered how many updates a device has on average for its life cycle? Our engineer has the answer for that. If the life cycle is 3 years, then there will probably be 12 updates. Here comes the question: Why not set a timeline for updates? Actually for system-level projects, there are too many uncontrollable factors and unpredictable factors will hinder the progress. So a timeline for MIUI updates will not be in view.



Why is Super Wallpaper only exclusive to high-end phones?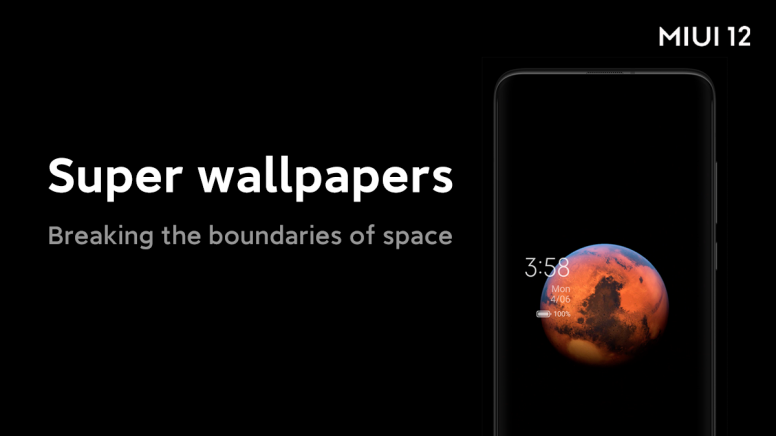 As we know, super wallpaper is currently exclusive to high-end phones. But some Mi fans raised doubts about why can't mid-range phones have the option for super wallpaper as it can work well on some Redmi Note 7, 8 even. Well, the truth is that the super wallpaper feature needs high-end phones performance to run it smoothly. A series of animation effects from Always on Display, Lock Screen and Desktop are supported by hardware devices. High-end phones use OLED screens, low-end phones will have LED screens, as such super wallpapers will be suitable for OLED screens. That's why super wallpaper is exclusive to high-end phones for now.



MIUI Internationalization vs MIUI Translation Team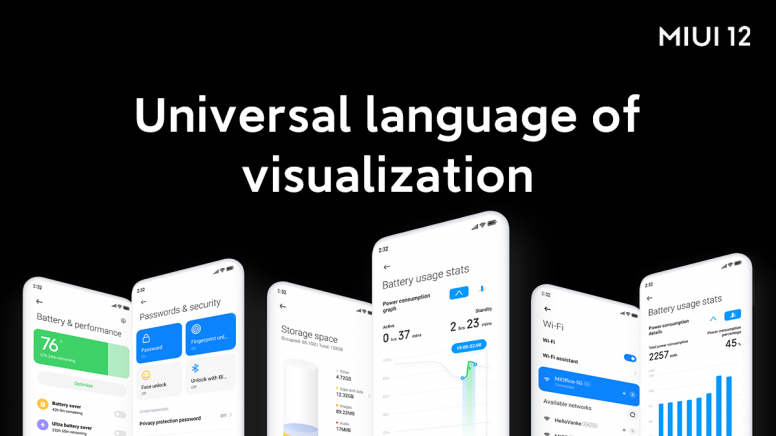 The process of MIUI internationalization is another important part for MIUI development. How to go from a translated version to a truly international version? This can't happen without the support of the MIUI translation team. With a professional translation team onboard, in which colleagues come from different regions and know Chinese well, MIUI translation team has made great efforts for MIUI global version using experiences. However, some Mi fans from Bangladesh did get our attention on the Bangladesh language of MIUI ROM which includes mixtures of Bangla and English. Through the interview, our helpful engineers will give feedback to the MIUI translation team. Your concern is our concern too.

About the topic of making a true international version instead of a translation, here is one extended concern from our curious Mi fans. What about considering a feature like user choice of favorite preinstalled Apps? Like the ability to choose Mi Phone, contacts and messages from Xiaomi at our own responsibility over the Google ones. Unfortunately, it's not possible for now.



MIUI Future Development: "MIUI 13"?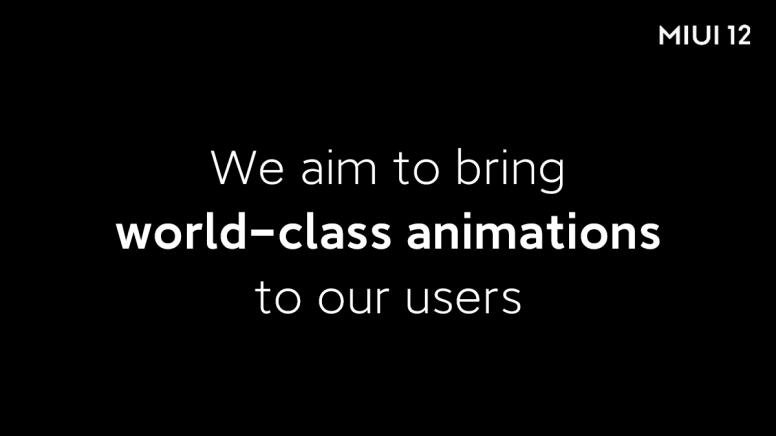 From current MIUI, we move on to the next. What are all the new features for the next version of MIUI? As secretive as it can be, it's said to be in progress, and MIUI engineers will optimize to make the animation run more smoothly. That's a bit unexpecting disclosure, isn't it? So stay tuned for the next version.

Apart from that, some Mi fans raised some interesting and inspirational questions (might be a bit bold) related to MIUI future development. Let's check out!


Q: When will Xiaomi distance itself from Android and fully flesh out an independent MIUI operating system?

A: There are no plans at present.



Q: Will there be a tool that allows the user to create their own Super Wallpaper? I also use the application clone option which allows me to clone the same application once. Could this option be extended to include the ability to clone the same application multiple times in the future?

A: We are thinking about it. Just like the theme, let the designer do the unlocking animation.



Q: Is it possible to optimize for the smooth operation of the overlay during the transition between applications?

A: Yes, it is our key task now.


Q: Hello for me MIUI rhymes with personalization. As a developer, is it possible to further personalize? For me this is what makes the difference with other operating systems. It would be interesting to see at this level what could be improved.

A: We might consider it in the next step.



Q: In the future, will we be able to turn the phone on and off with our eye movements, except for facial recognition when using MIUI. I think it's a must-have feature. Also, will blood tests be possible through the health center application?

A: We will make a reasonable evaluation, but there will be the possibility of misoperation.



Not just our Mi fans, Mi Community also prepared four questions to ask our MIUI engineers. Let's find out what they will have for these official questions!


Q: MIUI plays an extremely important role in Mi fans' minds. What do you think of all these questions and concerns raised by Mi fans?

A: We're deeply motivated by Mi fans' passionate support for MIUI. We will continue to strive for making the coolest system in Mi fans' mind. Also we're grateful for Mi fans' recognition and concern for us. We hope to get more suggestions from Mi fans to make MIUI better and better.


Q: "Everything is based on MIUI". What is the coolest code you have ever written? What is cool in your heart?

A: For me, it's definitely the POCO launcher. APP classification based on color arrangement. In my mind, cool is about exceeding users' expectations.


Q: As a MIUI developer, what do you want to say to Xiaomi?

A: In the next ten years, Xiaomi will be a holy place for engineers. We recognize Xiaomi's values and hope that Xiaomi will always adhere to its own values and serve Mi fans well.


Q: What questions do you want to ask Mi fans?

A: What attracts you the most about MIUI?
What's the coolest feature of MIUI to you?
What would it be if you can describe how you feel about Xiaomi and MIUI through concrete things?




That's all for today's MIUI full disclosure. Anything you want to know about MIUI and Mi products development, and how Mi engineers make it all happen will be revealed here on "Engineer Face to Face". Next round, we will interview Mi engineers from the Camera division, stay tuned for the next confession time!





Engineer Face to Face




No Secrets between Us












Rate