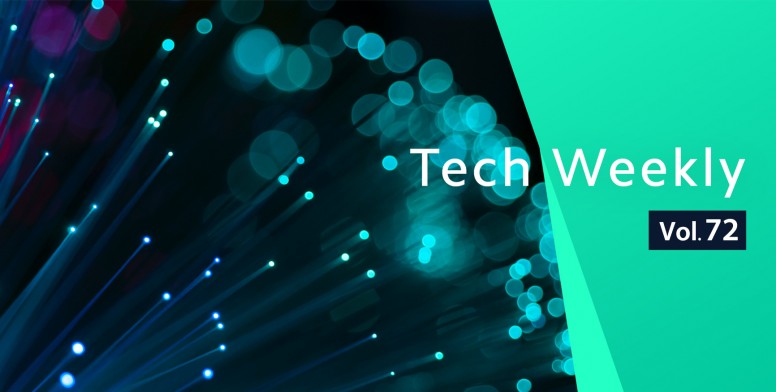 Hello Mi Fans,

Technology is revolutionizing the way we live, we work and interact with others. High-tech approaches are an integral part of our lives now. What would we do without technology in our daily lives? Love it or hate it, technology is here to stay and how. We at Mi Community try our best to keep our Mi fans updated with the latest technology trends and news. In the hustle and bustle of our busy daily lives you may not get enough time to have a look on each of the tech news we put here. No worries, we are here to help you out.

If you couldn't keep up with the tech updates of last week due to your busy routine here is the compilation of Tech threads that have been posted here in past week for you. Lets see what we have in store for you!


IBM Is developing A 1000-Qubit Quantum Computer! by ᎮᏒᎥᏁፈᏋ





New York-based IBM has published its roadmap for quantum computing hardware. Among other goals, the company plans to have a 1,000 qubit machine ready by 2023. Google has recently shown promising developments in the field of quantum computing. Honeywell, another American company, recently claimed to have the "world's most powerful quantum computer."
Read full thread here:
https://c.mi.com/thread-3331290-1-0.html
Mozilla Rolls Out Firefox 81 on Android With a Downloads Page, Auto-tab Closing, And More by Paddyman





Mozilla rolled out Firefox 79 for Android with a boatload of changes towards the end of July this year. But the update wasn't well-received, as it was missing some crucial features that were previously supported on the browser. Mozilla then released Firefox 80 earlier this month, which brought back some of the missing features. And now, the company is rolling out Firefox 81 with a few more additions.
Read full thread here:
https://c.mi.com/thread-3333487-1-0.html
Opera GX becomes the world's first browser, that brings dynamic background music! by ᎮᏒᎥᏁፈᏋ





While it started out as an experimental new browser for gamers last year, Opera GX has consistently pushed out new features that set it apart from other browsers out there. Opera is doing it again with the latest update for Opera GX, which brings a setting to turn on ambient, immersive background music on while you browse.
Read full thread here:
https://c.mi.com/thread-3332578-1-0.html
Facebook Live Gets AI-based Automated Captions for Livestreams by Paddyman





To help people with hearing disabilities, Facebook is bringing automatic closed captions to Facebook Live and Workplace Live. The company already provides automatic closed captioning for on-demand videos in 16 languages, and has also announced similar capabilities for IGTV. On Facebook Live, automatic captions will support six languages, including English, Spanish, Portuguese, Italian, German and French to start with.
IDC: Affordable smartphones accounted for nearly 60% shipments in Q2 2020. by Subrata Maity





Smartphones continue to sell despite the pandemic in 2020. Consequently, a recent report by IDC reveals that budget and mid-range(below $400) smartphones continue to be the star of the show. And, if the predictions are right, the mid to high-end segment will also see a surge going forward. A study by IDC (International Data Corporation) shows that smartphones in the low to mid-tier segment ($100-400) dominated worldwide shipments with a 60% market share in Q2 2020. This was evident in price-sensitive markets like Asia (excl. Japan&China), Latin America, MEA (Middle East&Africa), and CEE(Central Europe) where 85% of the market belonged to smartphones under $400. In countries like the USA, the market share of devices under $200 rose to 27% in Q2.
Rate