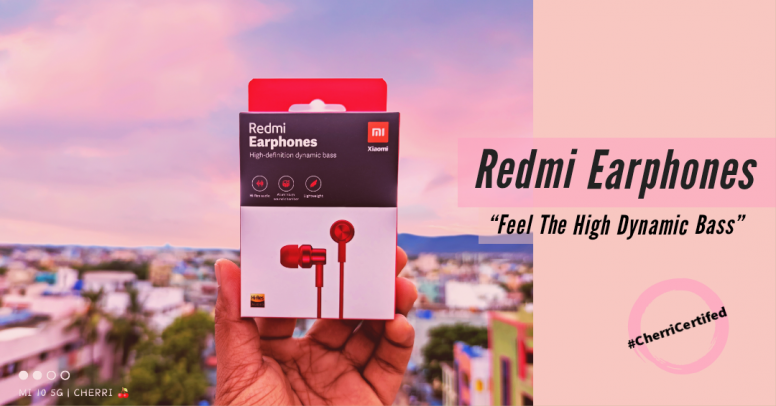 Hello music lovers, how are you all? I hope everyone is enjoying good music. Nowadays we can see more music lovers, so why not choose the best earphones at a low budget to enjoy our music peacefully. Recently Xiaomi India launched Redmi Earphones which costs 399INR only means 4.5Euros wow, 5.4USD awesome, and 36yuans which is great. So does these low-cost Redmi Earphones worth the company hyped as Hi-Res audio? because when it got released I really shocked about the HI-Res audio thing and got a little curious about to find it now, so let's find out how the Redmi Earphones will perform in my #CherriCertified review treatment.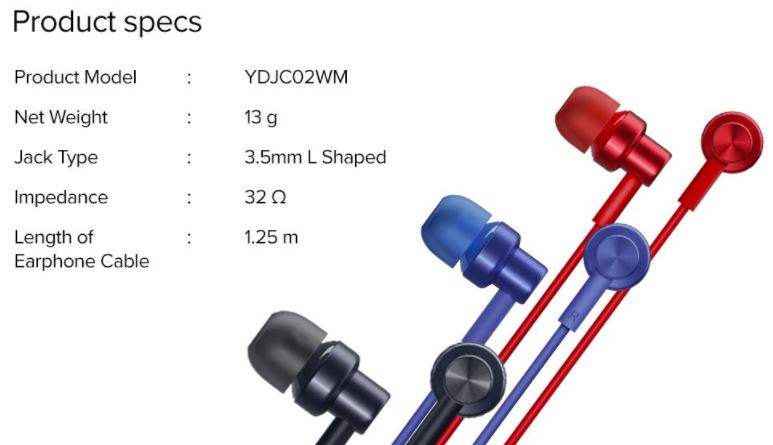 We can see the branding on the side of the box and box content info on the backside of the box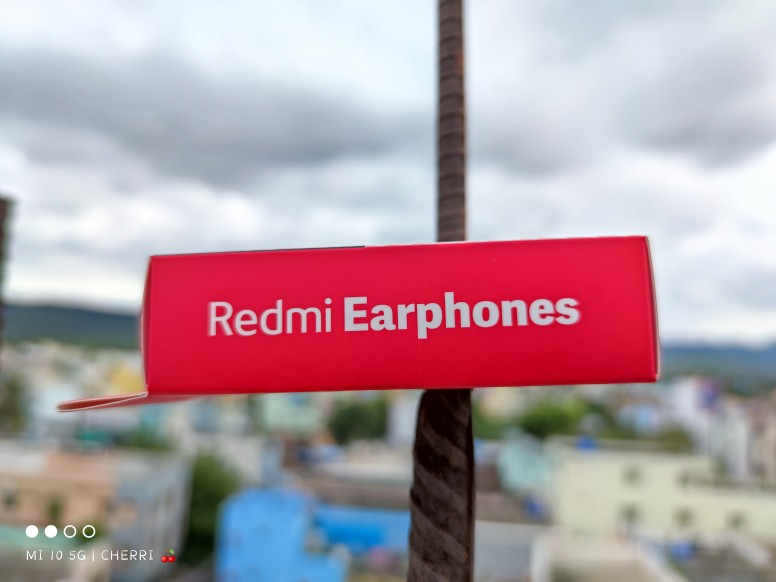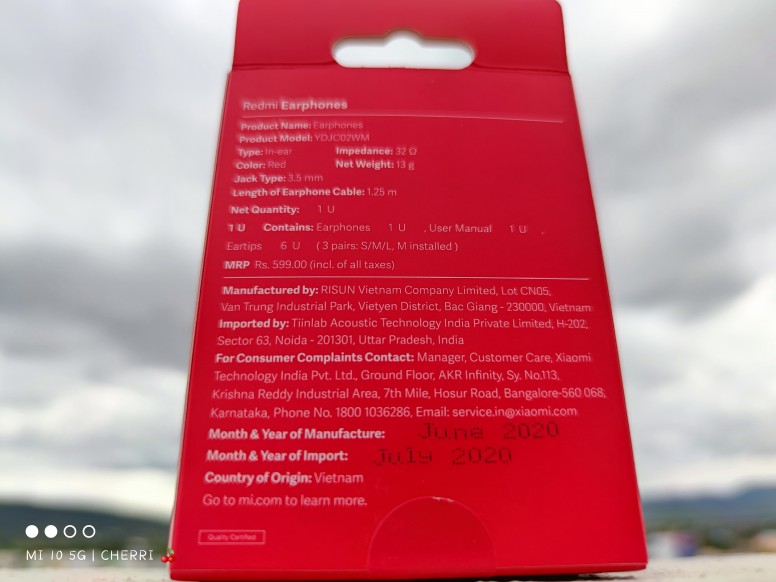 In the box, we will get an awesome red colour Redmi Earphones with a shining look of it's aluminium alloy body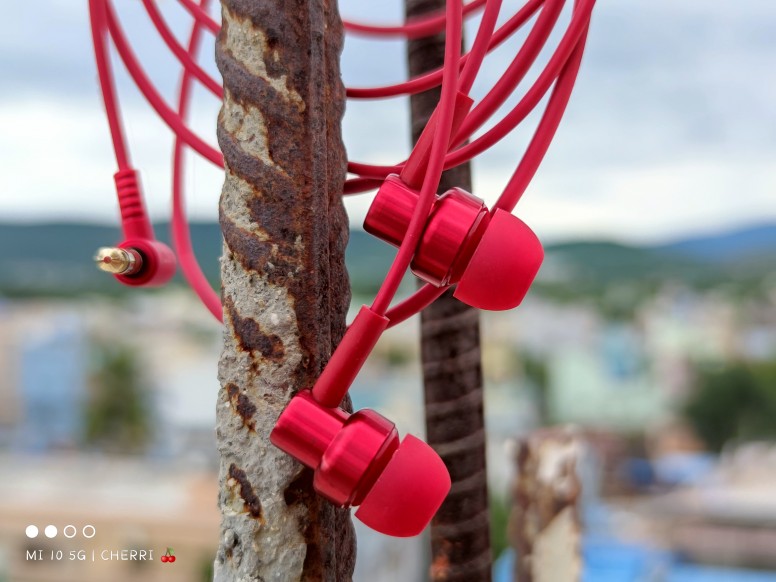 2 extra pair of silicon earbuds which are also in red color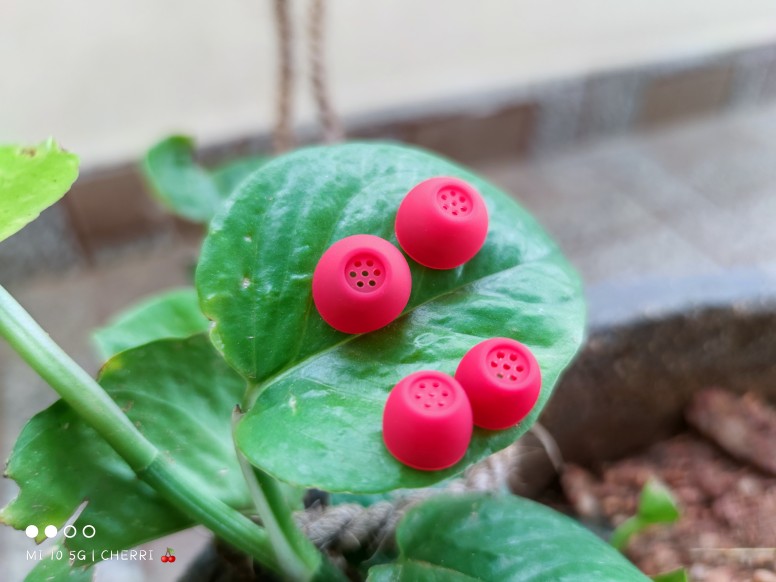 And a as usual user manual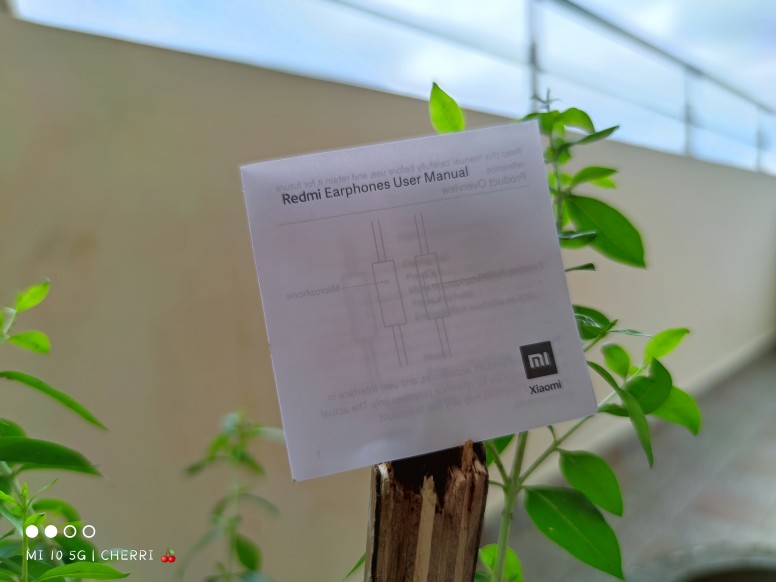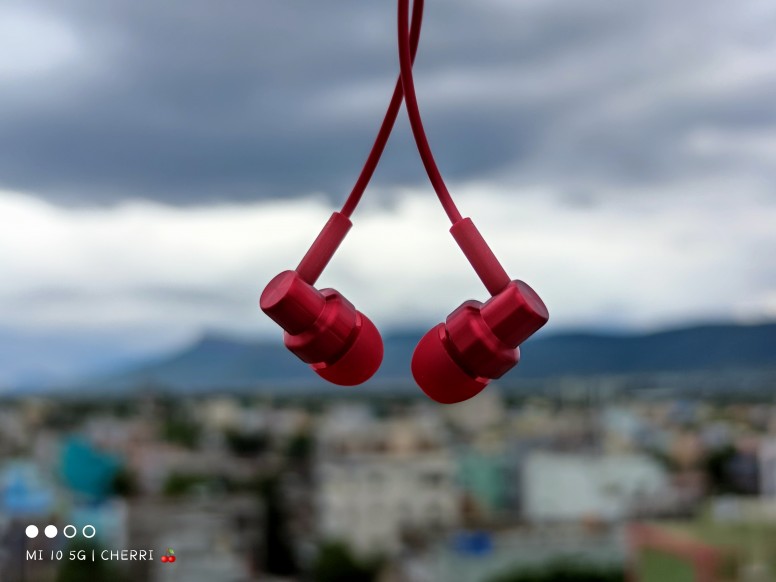 Unlike other low-budget earphones, the new Redmi Earphones come with an in-ear design that is ergonomically angled to fit in our ears canal for long-lasting comfort. Especially the earphones which is made up of aluminum alloy metal design and the look and feel of the Redmi Earphones give a premium look and weighs only 13grams which is the very very lit weight which makes it easy to wear and can enjoy the great music experience with exquisitely crafted, functionally designed.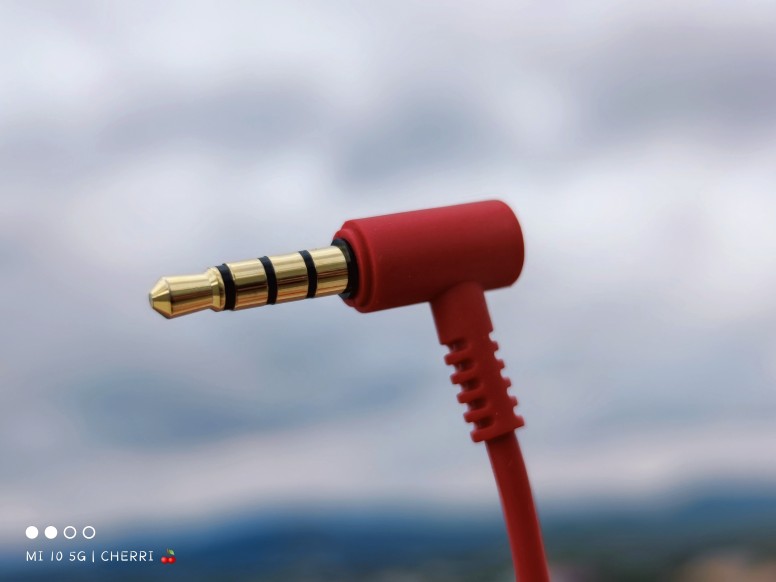 The Redmi Earphones comes with the old traditional design of an L-shaped 90 degrees angle 3.5mm audio jack which has low impedance and high sensitivity, can be used with any device which has a 3.5mm audio jack.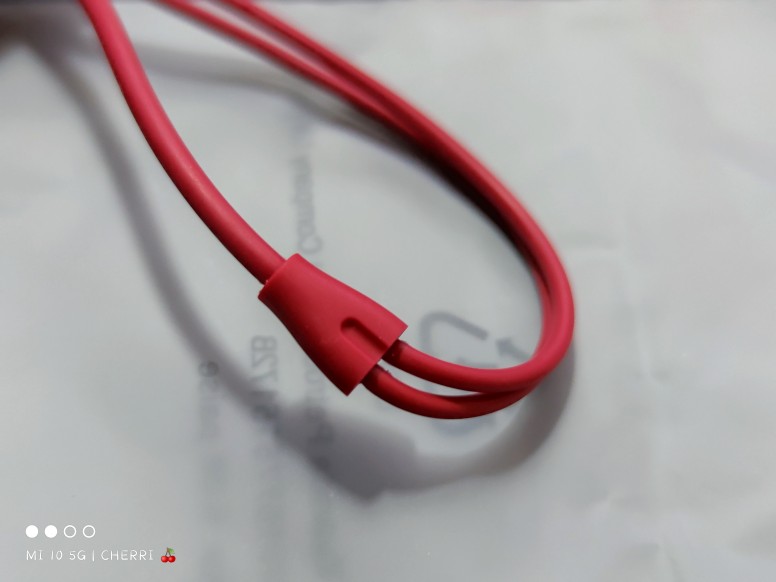 Redmi Earphones sports a 1.25meters Y-shaped flexible cable which is very convenient for listening to music with portable devices whether you are indoors or stepping outside.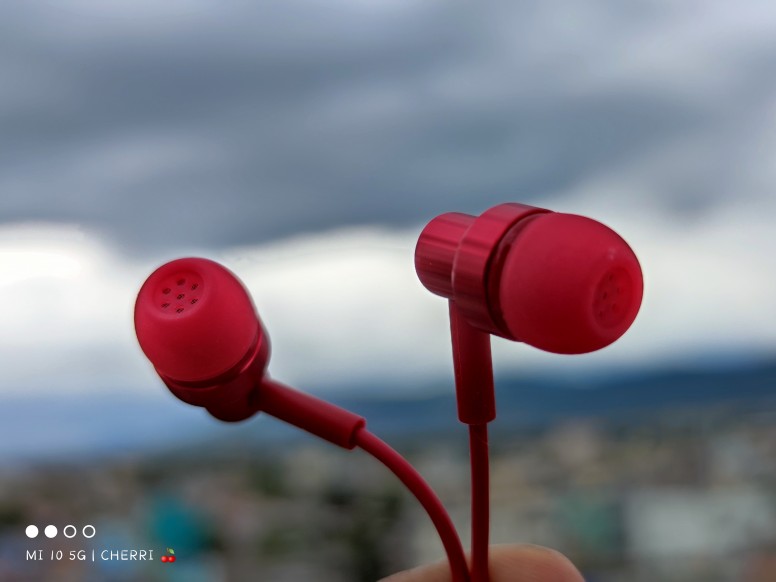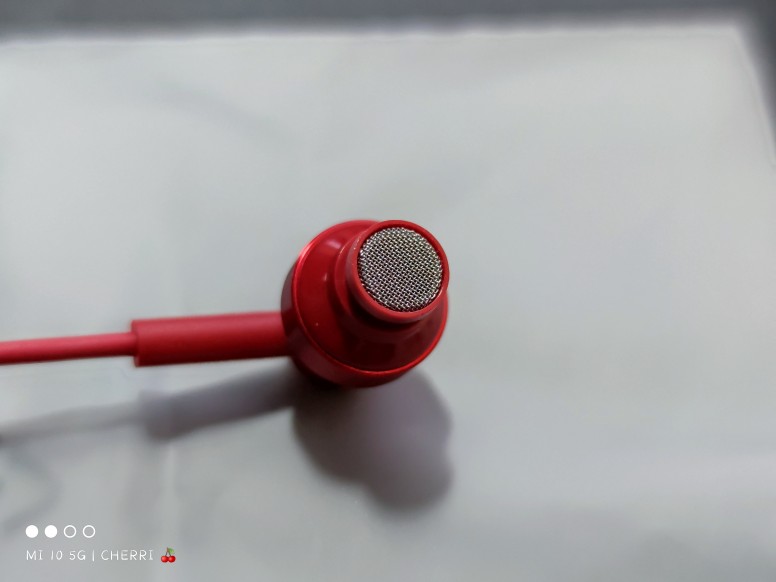 Redmi Earphones have silicone earplugs with mesh Anti-earwaX, which is designed to prevent any sweat, moisture, or earwax from blocking the sound over time which is pretty good to have like this kind of design for us.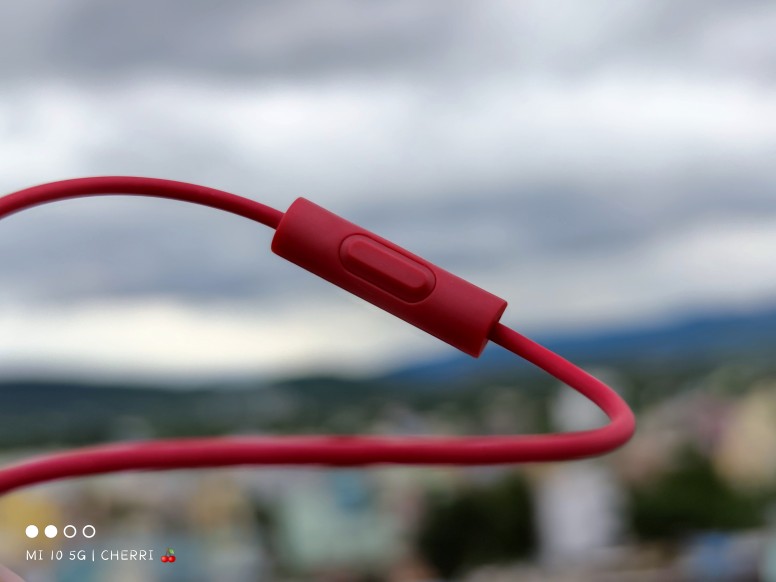 Redmi Earphones have a MINI Remote control! Ok cool, I mean a tiny button which we can pause/play music and can answer & end the calls with it, even we can trigger the assistant with long-pressing the button. It has a In-built HD mic to make others experience a good call quality while we are talking to them.

Redmi Earphones has High-definition dynamic bass which has been certified by the Japan Audio Society for HI Res Audio. The high-frequency extension range can reach up to 40,000 Hz. Higher resolution means when listening to ultra CD Sound quality music, the sound quality will be complete and more accurate, which analyses and restore music to bring a more natural and realistic listening experience. The 10mm sound driver is really a plus point for these earphones.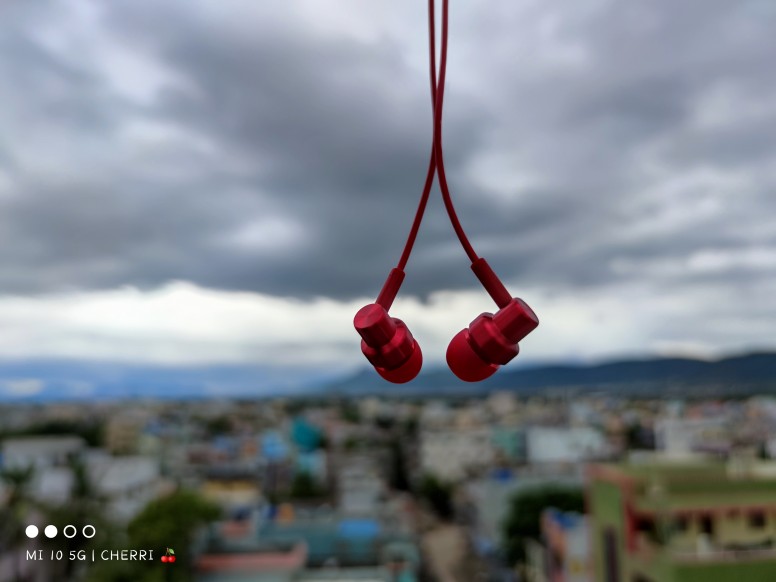 I have tested the earphones with my MI 10 which has HI-Res audio output, trust me the sound is really awesome I should call it as a perfect bang for the bucks, really love the music experience with the new Redmi Earphones as the company hyped about HI-Res audio, it really has stood up to its level with great sound quality and crystal clear audio, even with 100% volume the is no distortion in audio. I have tested the call quality also where the other person can hear my voice clearly like how usually I speak with my smartphone mic. I have tested with my old redmi 4A device also and the sound experience will stand between good & excellent since the device is not a HI-Res audio output device the sound experience got degraded. Even the company is also stated that it is recommended to listen to the music with HI-Res audio-certified front-end equipment to achieve a more ideal music effect and it is true.

Excellent audio quality
Very comfort
HI-Res Audio
Good call quality


No volume buttons
The cable is not a kevlar


Redmi Earphones are definatlly bang for bucks with how good it happens to be for the price range. Lowering your expectations and then being surprised at how those expectations get blown away is not something that happens in tech all too often. Kudos to Xiaomi for achieving it again with a pair of wired earphones.
See you guys in my next review until then take care bye
Related Threads
Thank you for this great opportunity to start my new series
Special thanks to admin Elaine, Smods Muz_paray & feds64 for the great support.
Rate