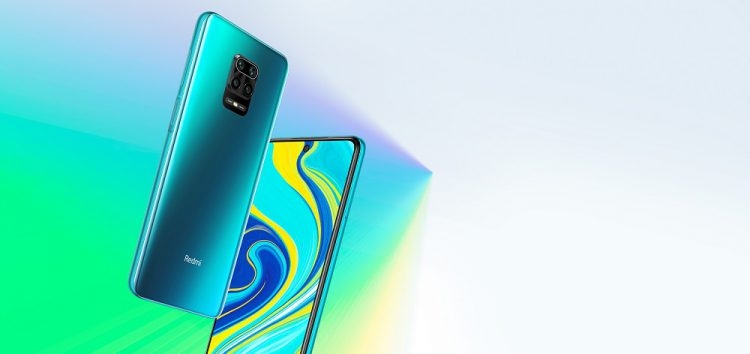 Xiaomi Redmi Note 9 Pro and Redmi Note 9S users have been waiting for the MIUI 12 update for a long time now. It was also reported pretty recently that the Redmi Note 9 Pro MIUI 12 update was being tested internally.


However, there is no such information about the Redmi Note 9S for which the MIUI 12 update was speculated to be released by July-end. Also, the update was expected to fix the late/missing app notifications and video app bugs.


Now, it seems that the Redmi Note 9S might finally get MIUI 12 soon as the Indian Redmi Note 9 Pro variant is already receiving the same. It must be noted that the Indian Redmi Note 9 Pro variant is not the same as the global Redmi Note 9 Pro variant.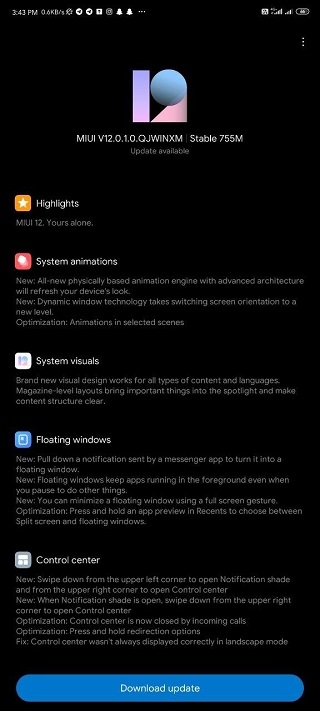 The MIUI 12 update is live over the air and Indian Redmi Note 9 Pro users can finally grab it. Moreover, those who want to install the update manually can download it from the link given after the changelog below.


However, be sure to check out theseworkarounds in case you come across any errors while manually installing the MIUI 12 update on your Indian Redmi Note 9 Pro.

Changelog:[Highlights]– MIUI 12. Yours alone.[System animations]– New: All-new physically based animation engine with advanced architecture will refresh your device's look.– New: Dynamic window technology takes switching screen orientation to a new level.

– Optimization: Animations in selected scenes[System visuals]– Brand new visual design works for all types of content and languages.– Magazine-level layouts bring important things into the spotlight and make content structure clear.

[Floating windows]– New: Pull down a notification sent by a messenger app to turn it into a floating window.– New: Floating windows keep apps running in the foreground even when you pause to do other things.– New: You can minimize a floating window using a full screen gesture.– Optimization: Press and hold an app preview in Recents to choose between Split screen and floating windows.

[Control center]– New: Swipe down from the upper left corner to open Notification shade and from the upper right corner to open Control center– New: When Notification shade is open, swipe down from the upper right corner to open Control center– Optimization: Control center is now closed by incoming calls– Optimization: Press and hold redirection options– Fix: Control center wasn't always displayed correctly in landscape mode

[Dark mode]– New: Dark mode support is also provided for third party apps now.– New: Contrast is lowered automatically in low light conditions to protect your eyes.– New: Wallpapers can be displayed in darker palette when your device switches to Dark mode.– Optimization: Brightness and color improvements for wallpapers in Dark mode[System]– Optimization: Full screen gestures are now ignored on the Lock screen alarm page– Fix: Home screen went black and started flashing after unlocking in some cases– Updated Android Security Patch to September 2020. Increased system security.[Status bar, Notification shade]– New: Screen lights up with an animation now– New: Status bar color gradient animation– Fix: Status bar wasn't displayed correctly with color inversion

[Home screen]– New: App drawer allows you to keep your Home screen neat and categorizes apps so you can find them faster.[Weather]– New: New animations bring the weather from outside directly to your screen.[Settings]– New: Lite mode simplifies your device and brings essential features up front.[Notes]– New: You can create folders with notes now.– New: New dynamic backgrounds look gorgeous!– New: Tasks are completed with a satisfying animation now.– New: Checklists of subtasks make managing your agenda much simpler.[Security]– New: New animations feel natural and refreshing.– New: Binging your favorite shows will be more convenient with our new video toolbox.