Xiaomi recently launched Redmi Note 9 Pro, and the device offers the best features in its price range. Many users, after using this device for while facing common issues and problems in the Redmi Note 9 Pro smartphone. But don't worry today, some tutorials will be dropping to give you a proven solution for all the bugs and issues.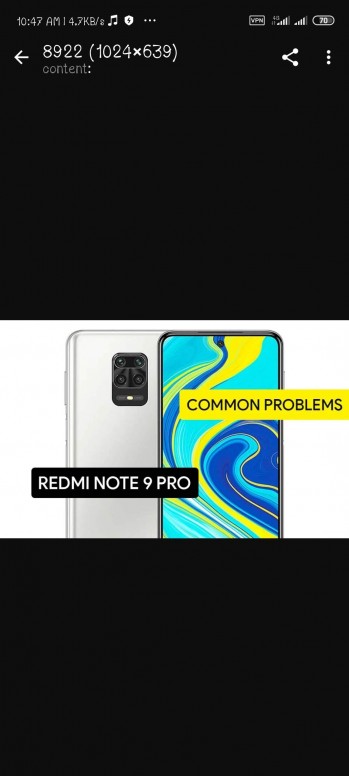 As you know, Android is an open-source operating system so that anyone can modify according to their need. The smartphone manufacturer's are using their own Custom operating systems. There is a very high chance of bugs and issues.

You can see on any device they are still suffering from bugs and problems. Today in this article, I have shown you in detail how you can fix those problems. So, let's get straight into our guide.

Redmi Note 9 Pro Common Issues and Problems


In this article, I have discussed various Issues on the Redmi Note 9 Pro. All the solution explained below is tested and working. Please stick to this article till the end. It will be very beneficial for you.


I will highly suggest you read the complete article to avoid confusion. And make sure to understand every method before applying it to your Redmi Note 9 Pro device.

About Redmi Note 9 Pro

Let's have a quick look at the key specifications of Redmi Note 9 Pro.

This phone comes with a 6.67 inches Full HD plus display, which is protected by Corning Gorilla Glass 5.
Redmi Note 9 Pro has a Snapdragon 720G chipset. It's an Octa-core CPU.We are getting MIUI 11 on top of Android 10.0.
It has 6 GB of RAM and 128 GB Internal Storage.
Talking about the Camera, we get a Quad Rear-facing camera of 48 MP 8 MP 5 MP 2 MP and a 16 MP Selfie Camera.
Redmi Note 9 Pro comes with a Non-removable 5020 mAh battery, which also supports Fast Battery Charging.
Tips & Tricks

Below I have shared various common problems and their solutions. These problems are most common on almost every smartphone out there. But you don't have to worry if you are facing any problem on your Redmi Note 9 Pro smartphone, then iam sure today in this guide you will definetly get your solution.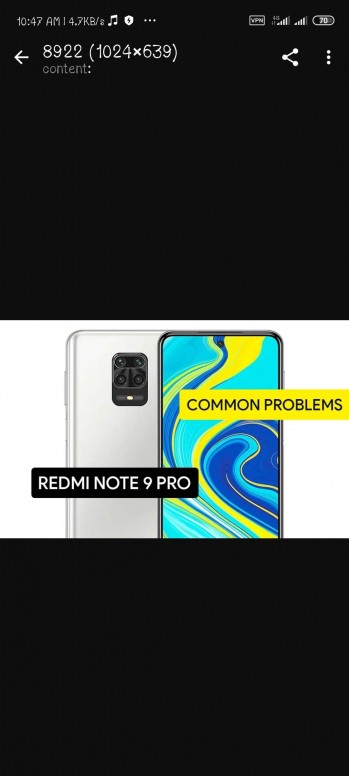 So, let's quickly get into the first problem.

Heating Problem On your Redmi Note 9 Pro

If you are facing Heating Problem on your Redmi Note 9 Pro smartphone. This issue is common, and it can be solved with some tweaks.


How to fix the heating issue on the Redmi Note 9 Pro?

After the phone is fully charged, unplug the phone. This often causes overheating problems.Make sure to use a thin back cover. Using thick back cover may lead to improper ventilation of your phone and can cause heating problems.
Don't play games while charging your phone, and don't use your phone too much while charging.
Always be sure to use the original charger when you are charging Redmi Note 9 Pro smartphone.
The biggest reason for phone overheating is gaming for long hours. This is a common issue in almost every smartphone.Do not install Unsupported Apps and Games on your phone. This often causes overheating problems.Always keep your phone updated and regularly update all your apps.Never let your phone storage become full. Because of this, your phone may become slow and cause heating issues.
Sometimes because of the high temperature of your home environment, even heating problems can happen.
Always download your app from Google Play Store. Sometimes the apps downloaded from the internet can cause heating problems.
If your battery is too old and not in healthy condition, then that also is the main reason for the overheating of the Redmi Note 9 Pro smartphone.
The above steps will make sure that your phone temperature doesn't rise up. However, if you are still facing this issue, then straightaway go to the service center and get it resolved.

To be continued