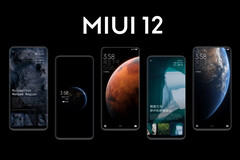 Xiaomi has now finished the second round of its MIUI 12 rollout. (Image source: Xiaomi)


The second round of the MIUI 12 release schedule has been completed, Xiaomi has confirmed on Weibo. The second batch of OS upgrades has been completed ahead of schedule, but Xiaomi has not finished the rollout of MIUI 12 yet. Older Redmi handsets, like the Redmi Note 5, are still yet to receive the company's latest OS.

Android 11 may have just come out of beta, but Xiaomi operates on a different wavelength. The company does not tie its in-house MIUI OS to versions of Android, allowing it to release multiple distributions and support older handsets for longer than some of its competitors. Theoretically, that is the case anyway, as the opposite has been the case with some handsets like the Mi Mix 3 5G.

Nonetheless, Xiaomi has now proclaimed on Weibo that it has pushed MIUI 12 to all devices on Round 2 of its release schedule. This may well apply to only devices on the Chinese branch of MIUI, but Xiaomi has more or less kept pace with delivering MIUI 12 to other branches, too.

The culmination of the second round should mean that the third round is on the verge of starting. The third round includes devices like Redmi Note 5 and Mi 8 SE, as we reported last month. Xiaomi has a fourth round of the MIUI 12 release schedule too, which only features Redmi handsets.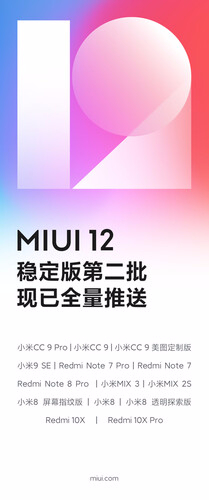 Source(s)
Xiaomi (Weibo) via Piunikaweb