I need help following supports advice on Mi 10 Lite 5G AOD issue
feds64
What is you real issue on AOD, is it about the timing? You are only limited to the values on the menu itself.

yes it is about the timing, mi 10 lite 5g is the only device where it only has the 10 sec option for aod. I am pissed about it, as it is my first phone with amoled and i wanted aod. All note 10 series have a choice, even lite, 10 5g lite does not have it. No schedule, just 10 sec and no constant on. What's the point of AOD then if it can't be always on? And worse, no one is giving answers, EEA and Global share same issue with EEA being at 0.2 version now. It was present on MIUI 11 and carried over.

from app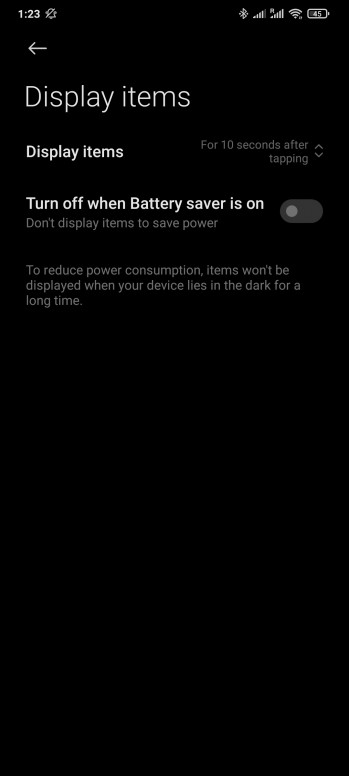 I am limited to values, I only have 1 VALUE! 10 Seconds.