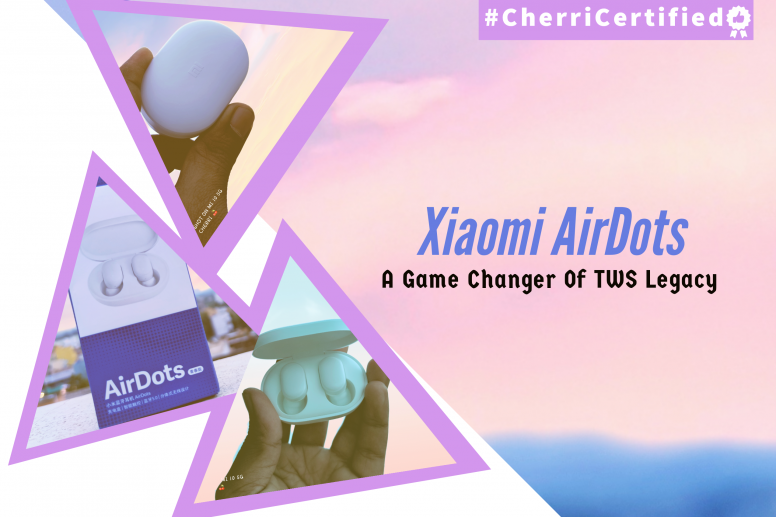 Hello everyone, how are you all? hope everyone is safe and fine. We're slowly and steadily moving into a wireless audio world, and if you don't jump on board, your pool of smartphone choices over the next few years is bound to slip through no fault of your own. I understand, you may not want to move into the murky waters of Bluetooth audio but I have an affordable entry-level solution.



Xiaomi has launched AirDots as Truly Wireless Earphones. The AirDots were released to prove that it is possible to release good truly wireless earphones at under 199Yuans. This is a very competitive price point considering that companies like p-Tron, Noise, Portronics, Ant, and etc are already selling their devices for almost a year now. Recently, I got my hands on the AirDots and these pair of TWS earphones have undergone the #CherriCertified Review Treatment.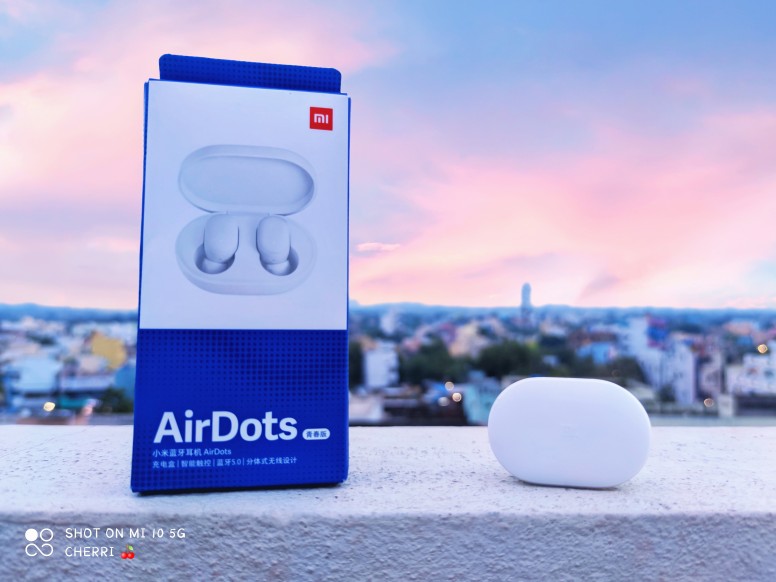 The AirDots comes in a blue-white color combination box. Inside the box, we get to see a case, two wireless earbuds, two sets of extra ear tips for different ear sizes, a Micro-USB cable, and a quick start guide. Talking about the case, it is very tiny and made out of plastic. Although the case looks sturdy, it is recommended to handle it carefully as the pocket level drops can also damage it.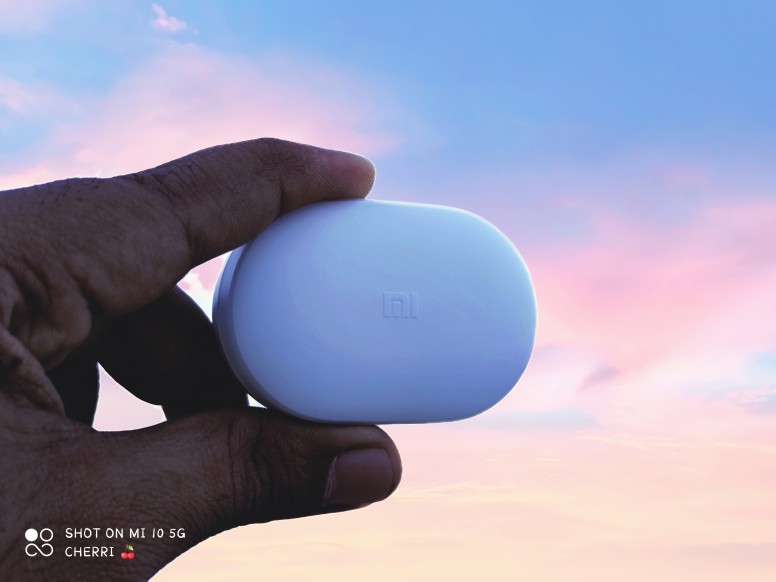 As for the placements, on the top, we can see the MI branding, and the Micro USB port for charging is found on the back. The regulatory information and other details are mentioned at the bottom of the case. The AirDots are placed in their respective slots inside the case, and as soon as you unbox you can see the red stickers on the charge points. These stickers are supposed to be removed as these are only placed so that the earbuds will not drain out the entire juice of the case.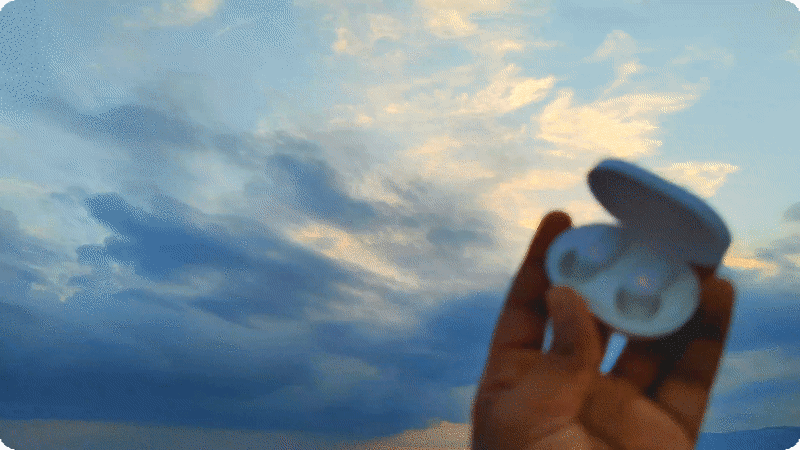 The earbuds will be attached tightly to the case by the means of magnets and will supposedly not fall off even when the case is held upside-down. Unlike most of the TWS cases, you can open the AirDots lid of the case using a single hand. As, the lid does have the magnets, which make the case's mechanism more convenient.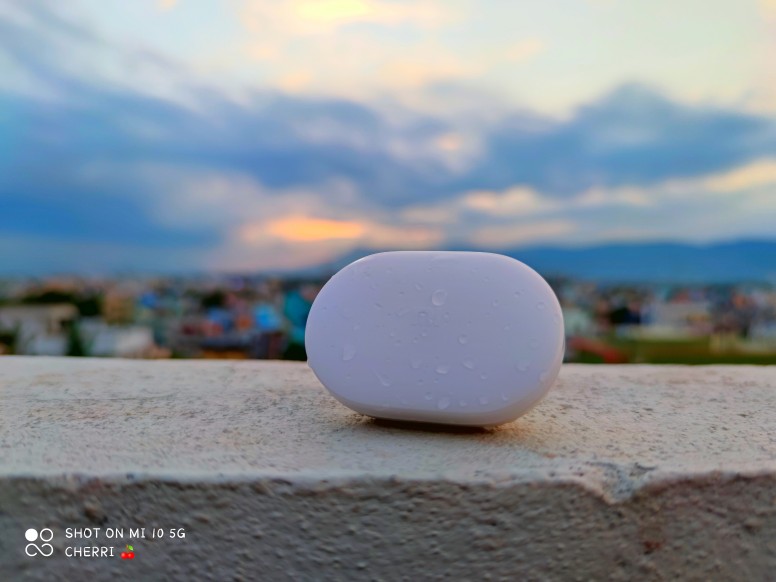 The AirDots are built very differently from other offerings. The good thing here is that they do not look like the Apple Airpods. We all know that most of the TWS offerings from various companies including the Mi Wireless Earphones 2 look similar to Airpods. Luckily, these AirDots has opted for a pill-shaped design that does not have any extras like the stem or the hooks found on the other TWS earbuds. This makes the AirDots a complete in-ear wireless earbuds proving by Xiaomi.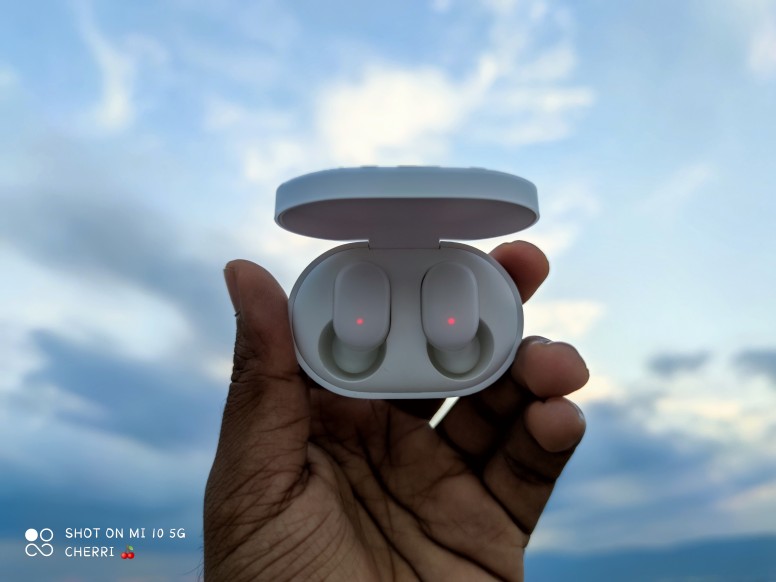 The AirDots as you would expect is very light and only weigh about two grams each. The form factor as mentioned earlier is unique as it comes with the pill-shaped design. In my testing, they seemed very comfortable in the ears and they did not hurt even when used for extended hours. The extra ear tips which come bundled with the earbuds can be swapped effortlessly. As for the build, these are well made with good plastics and soft silicone tips. The AirDots are IPX4 certified which makes them splash-proof. Both the earbuds pair with each other and will get connected to your devices fastly. Once paired with your phone, they get connected automatically as soon as you remove the earbuds from the box.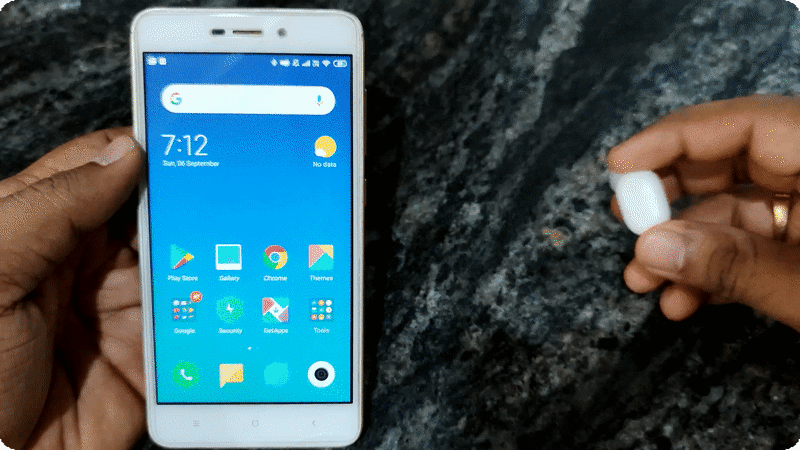 There is a touch sensor present on both earbuds which you can use to play and pause the music, receive and send the call, trigger Google Assistant, activate game mode, and etc. Although the touch sensor functions are good. One more annoying thing that I have observed is that there is no implementation here to forward/skip the tracks, and mainly there is no implementation for volume controls here. When connected with the phone volume controls is no big deal as you can trigger and as Google Assitant or Siri to do that or you can use the volume rockers. But when connected to other devices this is a major problem.

For instance, I have connected the AirDots with my Amazfit Pase Watch and went for a jog. Every time I have to change the music, or increase/decrease volume, I will have to stop my workout and change it on the watch. If you are a smartwatch user you will know how hard it is to control the music and volumes on the small screens while working out! So, if you are planning to connect and use the AirDots with any gadget other than a smartphone, then make sure you are okay with a bit of extra work.

The working mechanism here is straight forward. Like the Airdots and other TWS offerings from the company, the second earbud need not be connected manually. Once they are removed from the case, they connect to each other quickly. And my favorite implementation here is that once it is paired to a certain device, they directly get connected to that device once removed from the case. In my testing, I have also observed that the second earbud sometimes takes a bit of time than usual to get connected to the other. Also, the major let down here is that the AirDots will only get connected to one device at a time.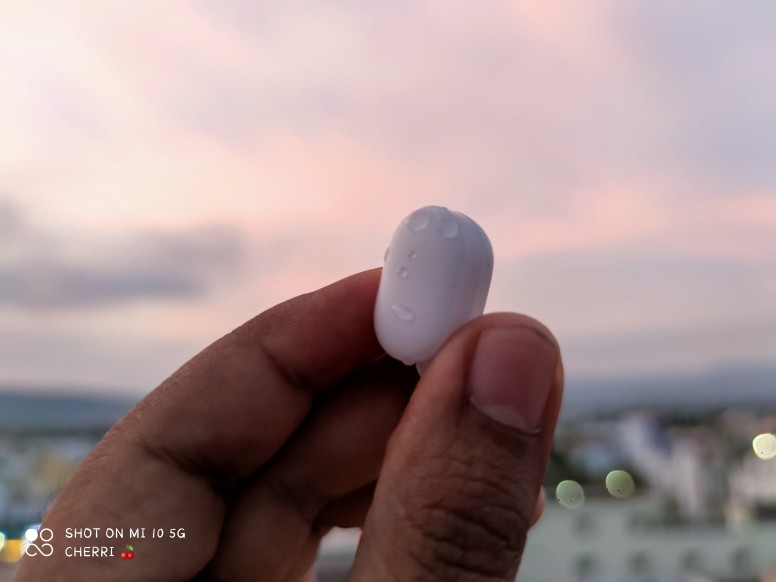 Now that we have discussed design, usage, and etc, let us talk about the elephant of the show here. Well, the AirDots use a 7.2mm audio driver which is larger when compared to other TWS earbuds which cost more than 15,000 INR. But the earbuds only support the most basic SBC audio codec for transmission. Although at this price AptX is never seen, it is not too much to ask from Xiaomi, I insist.

Talking about the sound quality obviously, I did not quite like the audio distributions here. When playing music, the first thing I noticed here is that AirDots, just like most of the budget offerings inclines much towards the bass. The bass here is not head breaking or hard thumping, it is just a noticeable bass. If you are into rock, hip-hop, EDM, and DJ's you will definitely like the implementation here. But, if you are a soft tune, vocal, mild guitar lover, then you will feel not like using these pair of earbuds. As for the calls, I kind of liked what I hear. The call reception here is good too without any drops or breaks. The internal mic will definitely help in passive noise cancellation to a certain extent considering the in-ear design. But, the person on the other side can definitely hear background sounds if the call is taken in windy areas, noisy places, and etc.

As for the low latency mode which the company is puffing about, it works, I could say. Xiaomi marketed and claimed the latency of 122ms which comes really close to that of Apple Airpods 2 Pro which is ten times much priced than AirDots. Although I am not able to compare this with Airpods 2 Pro while playing PUBG, I have noticed the difference when turned on the low latency mode. So, this means, the feature works as the company advertised which is a great thing as the much pricy TWS earphones or most of the Wireless Headphones doesn't have this feature. But as one would expect, the low latency mode consumed more juice than normal mode.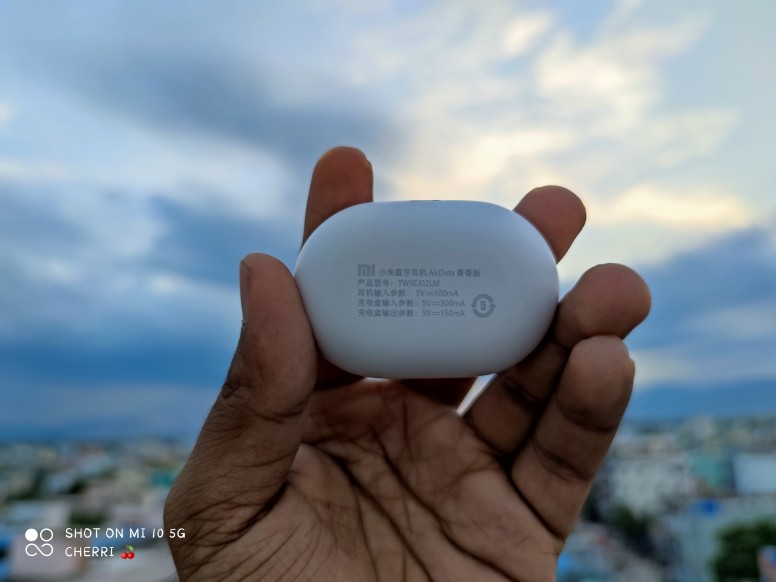 Xiaomi claims 4 hours of earbuds battery and 12 hours of overall battery including the case and in our review, the numbers turned out to be correct. The AirDots got me through 3 hours and 53 minutes on a single charge when the volume set to constant 80%. That is not at all bad when compared to other TWS earphones in the market. With low latency mode, I have played PUBG for around three hours. I did not really test the battery life with a constant 100% of volume here as a few titles sound terrible here. Although, I tried listening to music at full volume, but ended up reducing the sound to 85-90% at the highest. The charge time here is 2 hours 13 minutes, with earbuds kept inside the case. With the case, it almost took 1 hour 19 minutes to charge the earbuds.

As for our verdict, as mentioned earlier, I really do not know what to expect as there are no TWS earphones from major brands around this price point. The nearest competitor for AirDots is Realme Buds Air Neo which is also recently announced and is priced at 2,999 INR. The price variance here is more than a thousand bucks. I would definitely recommend AirDots if you are planning to switch from any wired or wireless earphone world to the world of TWS. These headphones offer a unique design without ripping off Apple Airpods, also are light and easy to carry, and especially will offer you some high-end features like low latency mode and IPX4 splash resistant.



Light in weight and unique design.
Low latency mode for gamers
IPX4 Splash Resistance
Aggressive Pricing
Decent Battery Life


Plastic and low-quality casing
No implementation to change music and increase/decrease volume
No application support


Our Overall Rating: 7.0/10.0




AirDots are certainly a piece of tech that catches you off guard with how good it happens to be for the price. Lowering your expectations and then being surprised at how those expectations get blown away is not something that happens in tech all too often. Kudos to Xiaomi for achieving it again with a pair of Bluetooth earbuds.
See you guys in my next review until then take care bye
Related Threads
Thank you for this great opportunity to start my new series
Special thanks to admin Elaine, Smods Muz_paray & feds64 for the great support.
Rate