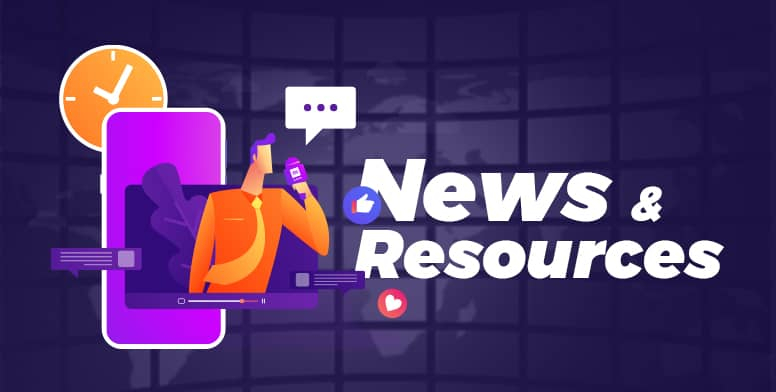 Hello GuysUnder screen camera is going to be the next big thing in the smartphone market. Companies are working very hard to perfect in-display cameras because of the tremendous aesthetic upgrade that it brings to smartphones. Without a notch or a punch hole on top, smartphone screens will have no distractions up front, ensuring a true, full screen visual experience.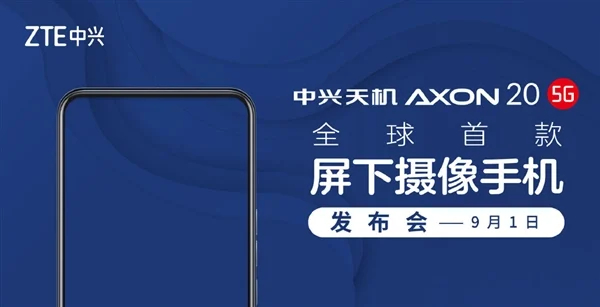 We already know that ZTE will soon announce the world's first commercial under screen camera smartphone, the Axon 20 5G. But Xiaomi didn't want to miss out on the party as it decided to reveal its third generation under screen camera technology today. Not only did the company show off a working prototype with the new in display camera, but it also revealed how the technology was improved to make it as good as a traditional front camera.

The company developed the first generation under screen camera technology last year in June 2019. We also got to see a video of the prototype in action but a closer inspection revealed that the display on top of the camera wasn't perfect and the pixel density in that area was low.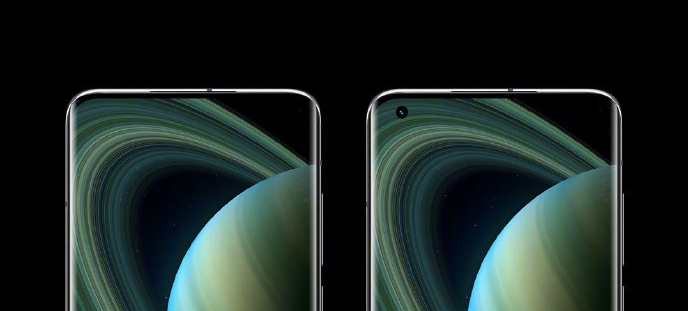 Xiaomi's CEO Lei Jun revealed that the second generation version of the under screen camera technology was developed in October 2019. And today, it has announced the third generation version of the tech, which it believes is almost perfect and comparable to a traditional selfie camera shooter.

How does Xiaomi's Under Screen Camera Work?
In a detailed post, Xiaomi explained how it achieved 'near perfect' camera quality in its third generation in-display camera solution. The company revealed that the first two generations managed to make the display above the front camera transparent by sacrificing the pixel density in that area. In fact, the pixel density of the display above the camera was only half as compared to the rest of the OLED panel.

Xiaomi explained that early implementation of in display cameras could only reserve 1 in 4 pixels for the display as the remaining three pixels had to be made transparent for better light transmission by changing its internal structure and material.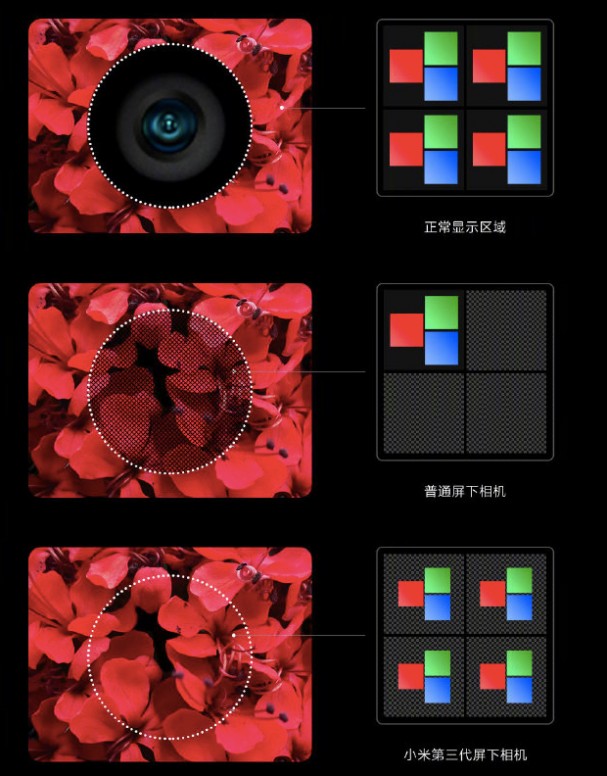 Top – Traditional OLED display with 4 RGB subpixels
Middle – Early In display camera tech had only 1 RGB subpixel reserved for the display
Last – All four RGB pixels are lit up in the third gen technology ensuring high pixel density.

However, the third generation solution solves this problem by utilizing a self developed pixel arrangement. The company has managed to achieve light transmittance through the sub-pixel gap area. Also, the company has doubled the number of pixels in both vertical and horizontal arrangement to achieve an overall pixel density similar to the rest of the display. As a result, the display area on top of the under screen camera manages to achieve a similar level of pixel density, color accuracy, color gamut, and brightness as the rest of the OLED panel.

The company has also improved the OLED pixel driving circuit to improve the light transmittance above the camera. Finally, Xiaomi claims that its self developed camera algorithm is capable of delivering the same image quality as traditional selfie shooters making its latest solution 'almost perfect'.
Source




Thanks for reading