Hai teman-teman semua!!!!!
udah pada tau kan kalau pada bulan ini xiaomi akan merayakan anniversary ke 10 tahun dengan tema 10 years of innovation for everyone.
nah, kita juga ga mau ketinggalan dong.
yuk rayakan bareng-bareng anniversary xiaomi yang ke 10 bareng kami, oh ia untuk perayaannya akan dilakukan secara daring dikarenakan saat ini kota ambon masih dalam masa psbb jadi kurang memungkinkan kalau perayaannya dilakukan secara offline.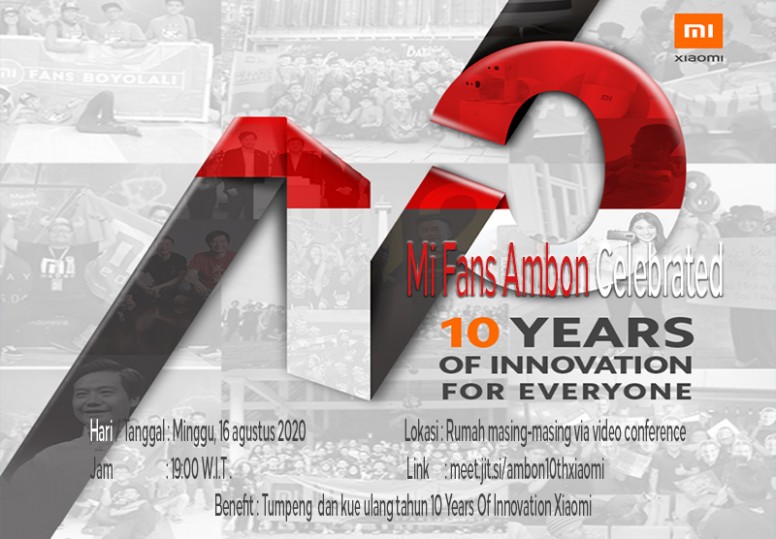 Yuk catat jam dan tanggalnya ya!!!
hari / tanggal: minggu, 16 agustus 2020
jam: 19:00 WIT
lokasi: rumah masing-masing via aplikasi video conference
benefit: nasi tumpeng dan kue perayaan anniversary 10 years of innovation xiaomi (*jika beruntung).
oh ia untuk kue dan tumpeng akan kami kirimkan ke rumah masing-masing (jika beruntung).
pastikan kamu gak ketinggalan mengikuti perayaannya ya!!!
jangan lupa untuk selalu menjaga kesehatan ya.......
sampai bertemu minggu malam