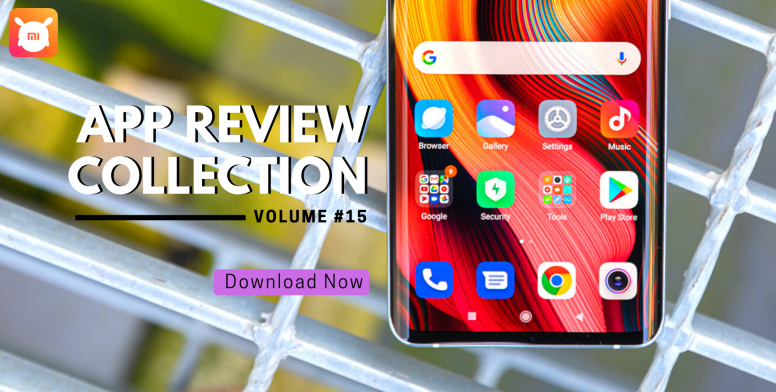 Hey Mi Community Members,

MI App Review Team (MI ART) is built to provide you original cool app reviews and help you choose the best apps out there in the Play Store. We are hard-working to write and share many original reviews. Here you can have all our app reviews done in last month as a single collection thread. App Review Collections are made to help you enjoy the reviews once again! All credits to the authors!! If you are also good at or interested in app reviews, please send a PM to me to join us at your convenience! Thanks in advance!

P.S.: Only parts of their reviews are quoted here! Click on Read more to get more detailed info about the app review, please check the details via the link



__________________________________________________________________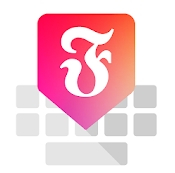 Not quite long ago I reviewed a keyboard capable of changing your typing font into some really artistic fancy ones. That keyboard had a lot of shortcomings, one of these shortcomings was the unavailability of most of the fonts despite displaying ads to free users. Well today, I have something better and a more convenient typing keyboard and user friendly. Greetings and welcome to another interesting app review from me. I won't be making any reference to the previous keyboard because this new keyboard is everything the previous wasn't.
Read more...
__________________________________________________________________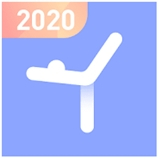 Hello MIUIers,
Hope you all are doing well. We may have been bored staying in home with nothing to do. Well although very few people are working from home we can spend the time by doing some productive work and exercising at home. At this time it is important we regularly exercise and keep our body fit and our mind relaxed. What better way to exercise and relax your mind than yoga. So I bring to you Daily Yoga which help you to do Yoga in your home and free. If you are interested in Yoga and looking for an app to start your Yoga course then Daily Yoga is the app for you. Interested to know more then follow the review ahead.

Hello MIUIers, welcome to the month of July. We hope everything is gonna good this month and rest of the days as well and I hope everyone is doing well. Coming to the matter, I'm gonna review a new social networking app named " Elyments " Which is, being developed and maintained by " Sumeru Software Solutions Pvt Ltd " Under " Social Networking " Category. I can proudly say that, the app is being developed and maintained by Indian people. We never come to know, what will happen in future. When I installed the Facebook for the first time, after their initial release, I never imagined that, it whould create a history, in a social networking platform. So, I don't wanna waste the time for further and let's have a look at the app. Also, we'll discuss app's features and pro's, con's etc.,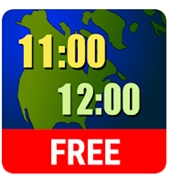 Imagine missing a golden opportunity to meet the awesome team of Mi Mods and fans alike on a zoom call? I can confidently tell you, you are never going to feel the same again, because I don't. The major factor to blame for this was time difference. While I was waiting and expecting the meeting to hold, I didn't know it was already over. In my mind, there was already a miscalculation. An unfortunate disappointment that could have been avoided if I had a clock showing me all the details I needed instead of having to guess or Google a wrong preference. Well, that was the back story behind this awesome discovery. Like it's wisely said "Necessity is the mother of invention" in my case, "Necessity is the hunger for discovery".


__________________________________________________________________


Hope you all are doing well. Using social media has been a part of our life now. We browse through social media to check pictures, memes and videos of our friends and also post pictures, videos of our own. Instagram is one of the most used social media where we mainly share pictures and stories. Stories are a great way to share something new and it only remains for 24 hours so you can post some pictures you like to have for a day rather than posting in feed. You may be looking to create cool stories and fees for your instagram. If you are looking for an app that helps to create cool instagram posts and stories then look no further StoryLab is the app for you. Interested to know more then follow the review ahead.


Read more...

by Santi A Wigati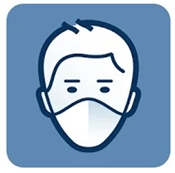 Hi Mi Community Members!
How are you? Hope you are doing well. Long time no see and it's me again! Today I bring you a useful application. This app very good to give information of the quality of air pollution in your area. I hope you will love this recommendation. I am using this app for more than a week and I think this app give us reliable and trusted global air quality report. No need to worry, this application is free to download. Just check your Play Store, you can find it, Air Quality | AirVisual. I'll give you a short review about this app today! So, happy reading guys!
Read more...
__________________________________________________________________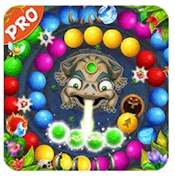 If anything, killing boredom with easy games is always the best option. There is a catch though, you don't want games that are too easy otherwise you get bored out. One game that has really had me in between and always thrilled is the popular pc game ZUMA deluxe. Yes, that game has given me some wonderful and hilarious memories. I remember once at the office, I stayed till the hours of 9pm to beat a stage on Zuma Deluxe when the closing hour was 5pm.As if that wasn't enough, I started playing from 3pm. Yep, naturally that isn't possible. This thrill has made me search endlessly for a game on Mobile to help recreate that same feel. Until now, I never found any. Most Zuma Deluxe imitations are either too easy or just uneventful completely. If anything, the endless magic zuma summons during play and the fun it brings when these charms are activated makes every special interesting to use.
Away from reminiscing the good old times, I found a a close competitor to Zuma Deluxe on mobile.
__________________________________________________________________
Hope you all are doing well. We are looking for different ways to spend the time. Playing games is one of the best things to do to pass time when you are bored. Puzzle games are quite addicting and one needs to use creativity and thinking to complete the puzzle game. Most puzzle games are quite hard and require to do different type of task while there are some pretty easier ones where you just need to arrange things. Samsara is a puzzle game where you have to align the wood to solve the puzzle and reach the goal. As you move forward the puzzle gets harder and you need to think more on how to complete the puzzle. Wanna know more about the gameplay then follow the review ahead.
Read more...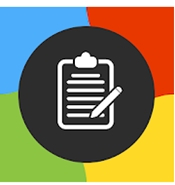 Have you ever wanted an option to not always have to copy and paste information into a notepad, or to completely eradicate the need to worry a text you copied will be replaced every time you copy a new one by mistake or intentionally? Well, I got you covered. Welcome to another interesting review of a very useful tool CLIPBOARD PRO. Before we go further, the clipboard pro was formerly a paid app, which was made free during the period of March, for reasons best known to the developer. As the name sounds: Clipboard pro. The app is not complex or complicated to use, as it has one primary job, which is retaining every copied text and keeping them safe for future use.

__________________________________________________________________

Hope you all are doing well. Video making apps like TikTok are very famous and since people have lots of free time there are many videos made and creative videos too. While some of us may not have talent for creating videos but would like to create from the photos. If you are looking for an app to create videos from the photos that has all the features to add text, effects etc then look no further Vita is the app for you. Vita app is easy to use and what mroe it has all the features you can think of to make the perfect video. Excited to know about the features of the app then lets follow the review ahead.

***


Shortlisted Game Reviews for Voting:


Previous Collection:


Thank you all for reading!

And please wait for the next App Review Collection Exclusively provided by MI ART
Don't forget to vote! See You All in Next Collection Thread



Rate