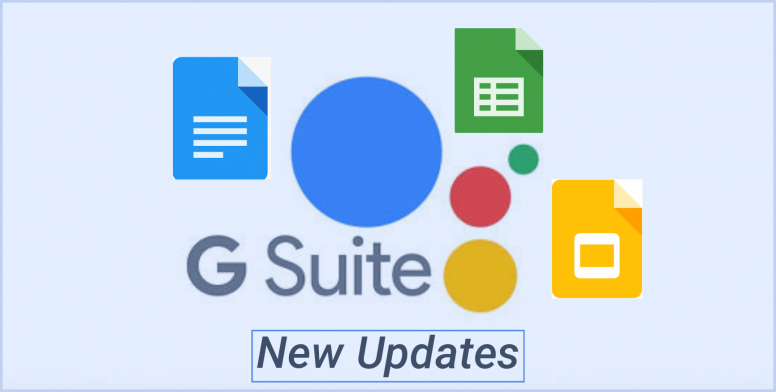 Assalamu Alaikum, Dear Mi Fans
Greetings from Mi Community Bangladesh Tech Team. Google today announced a major update to its mobile G Suite productivity apps. Among these updates are the addition of a dark theme for Docs, Sheets and Slides, as well as the addition of Google's Smart Compose technology to Docs on mobile and the ability to edit Microsoft Office documents without having to covert them. Other updates include a new vertically scrollable slide viewing experience in Slides, link previews and a new user interface for comments and action items. You can now also respond to comment on your documents directly from Gmail.

The Full Changelog:

Link previews in Docs. Tap a link in Docs, and you'll now be shown a dynamic card with information instead of having to leave the app. That info includes thumbnails, titles, and descriptions for web links, and latest activity and owner information for Drive files. Available now on iOS and coming to Android in a matter of weeks.
Improved comment navigation in Docs, Sheets, and Slides. Instead of having to select each comment individually from the document, you can now tap through comments from a single unified interface. Available on Android now and coming to iOS in the next few months.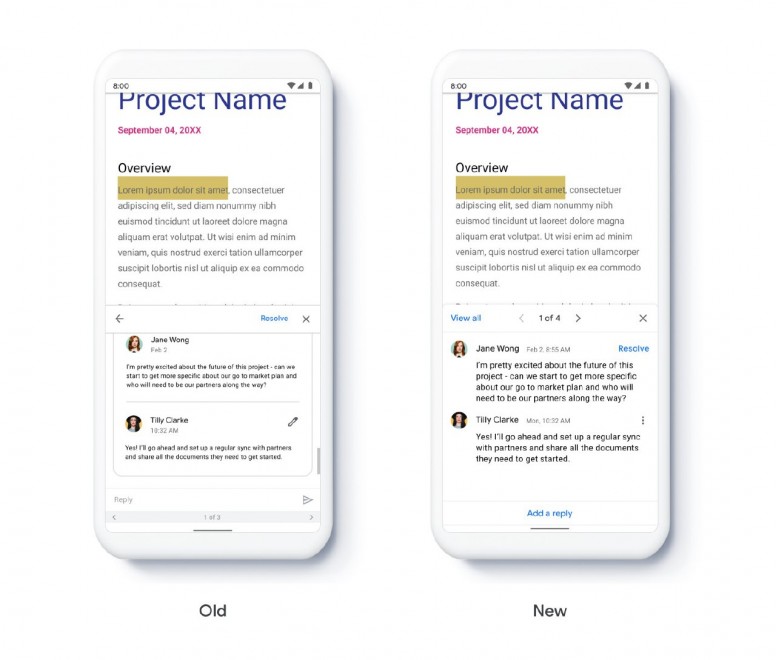 Vertical navigation in Slides. You can now scroll through your slideshows as a vertical stream in Slides, using pinch-and-zoom to examine content. The change should make it easier and faster to review presentations on the go and is perfect for last-minute prep. Available on Android in the coming weeks and iOS in the coming months.
Smart Compose in Docs. Some hate it, some love it, but for fans of the feature, Smart Compose certainly saves time. Google introduced this AI-powered tool in Gmail in 2018 and then in Docs on the web in 2019. It'll be available for Docs on iOS and Android in the coming weeks.
Microsoft Office editing in Docs, Sheets, and Slides. Last year, Google made it easier for G Suite users to edit Microsoft Office files on the web. Now, that same functionality is coming to the mobile Docs, Sheets, and Slides app on Android in coming weeks and to the iOS app "later this year."


As for the rest of the new feature, the one worth calling out is the ability to respond to comments directly from Gmail. Last year, Google rolled out dynamic email on the web. Instead of receiving individual email notifications when you're mentioned in a comment in Docs, Sheets, or Slides, you'll now see an up-to-date comment thread in Gmail, and you'll be able to reply or resolve the comment, directly within the message.

Source: (1)






Stay Home, Stay Safe and Stay Healthy




✪ About Mi Community Bangladesh:

Country's largest Tech Community Mi Community Bangladesh is the hanging out place for all the Bangladeshi Mi Fans. Here we share the latest news and happenings about Xiaomi in Bangladesh. All official product launch announcements, sales updates, event registrations, and other news and conversations related to Xiaomi Bangladesh are also published on this platform. More importantly, this is where we can interact with the like-minded Mi Fans like you!

Download The Mi Community App