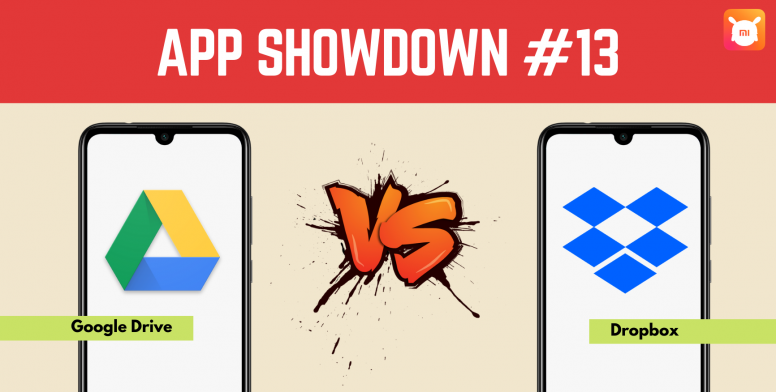 Hello lovely MI Community users:
How are you? Long time no see, i hope you all are fine. Our App Resources Team always focuses on sharing the best quality apps to our fellow MIUIers. In addition to our weekly collection and AppTrend, we bring you another series - App Showdown. In this series we will compare two apps (and also game) and give you a detailed analysis of the comparison.
As smartphone user, of course we are familiar with cloud storage. What is cloud storage? According Wikipedia, Cloud storage is a model of computer data storage in which the digital data is stored in logical pools. The physical storage spans multiple servers, and the physical environment is typically owned and managed by a hosting company. For years, both Google Drive and Dropbox become most popular cloud storage.

Dropbox has been download for 500,000,000+, meanwhile 5,000,000,000+ user downloaded Google Drive. Google Drive and Dropbox both allow us to save our files, videos, photos, and also edit our documents in app. The difference is Google Drive need to full download and upload entire document to sync, while Dropbox uses a block-syncing method. With this method, Dropbox simply saves and syncs just the changes made to the document.

This year most of us stay at home and "Work From Home" and sometimes need to use video conferencing. So, I believe that you will love both apps since both integrate with video conferencing programs — Google Drive with Google Meet and Dropbox with Zoom.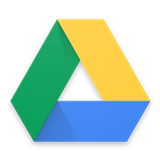 Google Drive
One of most awesome cloud storange to save your files and puts them within reach from any smartphone, tablet, or computer is
Google Drive.
In Google Drive you can save many kind of files such as videos, photos, and documents and more. Yes, you can use Google Drive to save and backup your files so you can't lose them. You can install Googgle Drive in your smartphone, PC and tablet and your data will automaticaly syncronized. It become easy to access all of your google one apps through Google Drive. The app launched on April 24, 2012 and become one of popular cloud storage.
Google Drive come with free account and give you 15GB of shared storage space. For your information is shared between all Google One apps, means your saved files and Gmail inbox messages tap into the 15GB of space. But, I think 15GB is big space for free account. MIUIers, if you need more space, no need to worry because you can upgrade the storange. For extra 100 GB, you need to purchase $1,99/month ($19,99/year) and $2,99/month ($29,99/year) for 200GB. And for get the highest storages place of Google Drive, you need to pay about $300/month for a total of 30 TB. How about me? Well, 15GB is enough for me. Last time I checked, I still have free 6GB storage in my Google Drive. LOL.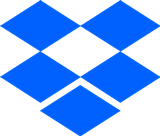 Dropbox
According Wikipedia,
Dropbox
describe as a file hosting service that offers cloud storage, file synchronization, personal cloud, and client software. This app operated by the American company Dropbox, Inc. Dropbox also has awesome users. 500,000,000+ user have download this app on Playstore.
You can also save files, video, and music on Dropbox, but unfortunately, for free user dropbox only give you 2GB space. If you need more Dropbox storange, you can upgrade your account to Dropbox Plus ($120 per year for 2 TB of space) or Dropbox Individual Professional (3TB of space for around $200 per year).
Most people says that Dropbox better than Google Drive. But I think both apps are very popular and offer awesome features. But, which one is your choice?
Comparison Table

So, which one you like the most? I know that comparison can be subjective. Share your opinion and let's discuss! Don't forget to give your vote. See you on the next App Showdown!



Thank you all for reading and voting!
Have recommendation to the next App Showdown thread?
Write on comment or send me PM
Rate