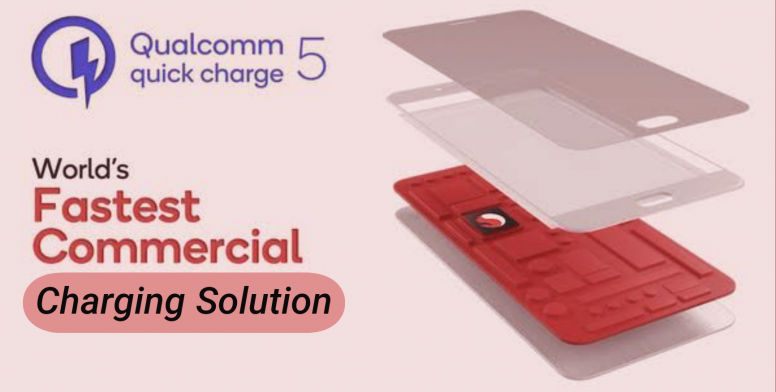 Assalamu Alaikum, Dear Mi Fans
Greetings from Mi Community Bangladesh Tech Team. Qualcomm has announced its new Quick Charge 5 technology that will let you charge your devices faster than anything you have experienced before.

Quick Charge technology was first introduced back in 2013, and since then, we have received faster-charging speeds and more power with every update. Now, Qualcomm is announcing its newest Quick Charge 5 technology, which will become the world's fastest commercial charging solution that supports over 100W. It's emphasizing broader availability for many manufacturers over competing, single-OEM offerings.

The key, touted capability is charging a 4,500mAh battery from 0 to 50% in five minutes, with a full top-up in 15 minutes. This translates to ten times faster than the original Quick Charge technology and four times faster than Quick Charge 4.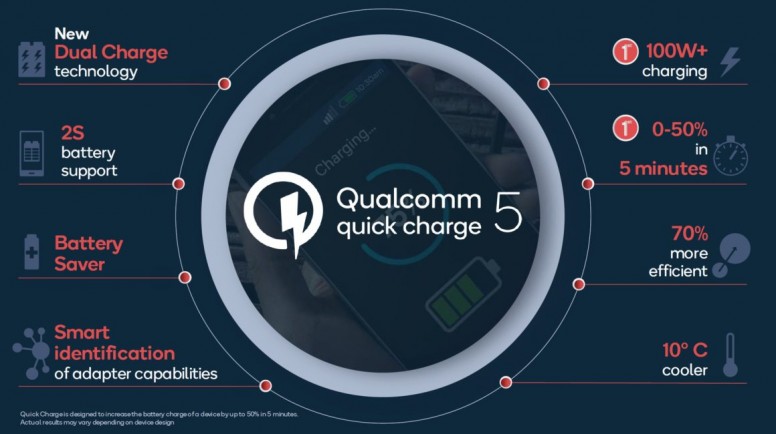 It also features Dual Charge, a new battery technology that will give you twice the voltage & twice the speed and 20 Volts of power delivery. The company is releasing new power management ICs with the Qualcomm SMB1396 and SMB1398. With that amount of power running, there are a number of "extreme safety measures."


Quick Charge 5 incorporates 12 separate voltage, current and temperature protections, including USB-input overvoltage protection at 25V and external power controls beyond 30V. It also runs 10 degrees Celsius cooler than Quick Charge 4.

This new technology is also seventy percent more power-efficient. Its smart identification of adapter capabilities helps it deliver the perfect amount of power to almost every device since it is backwards compatible with previous generations of Quick Charge and devices powered by Snapdragon chipsets.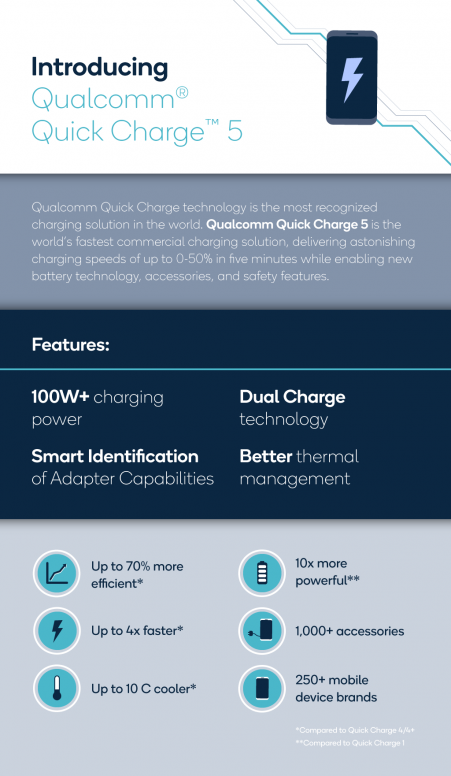 Quick Charge technology is the industry leading fast-charging method, available on more than 1,200 mobile devices, accessories, and controllers ranging from car adapters to docking stations and unifying the handset and laptop charging ecosystem. Backwards compatible with Quick Charge 2.0, 3.0, 4, 4+ with the chart below explaining the permutations.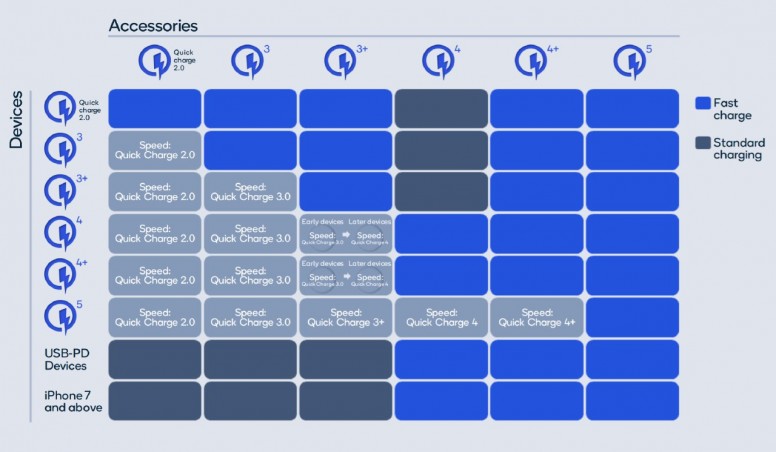 Quick Charge 5 is supported by the Snapdragon 865 and 865 Plus, as well as "future premium-and high-tier Snapdragon mobile platforms." Xiaomi will be one of the first partners to leverage the technology in the coming months.

Source: (1),(2)






✪ About Mi Community Bangladesh:

Country's largest Tech Community Mi Community Bangladesh is the hanging out place for all the Bangladeshi Mi Fans. Here we share the latest news and happenings about Xiaomi in Bangladesh. All official product launch announcements, sales updates, event registrations, and other news and conversations related to Xiaomi Bangladesh are also published on this platform. More importantly, this is where we can interact with the like-minded Mi Fans like you!

Download The Mi Community App