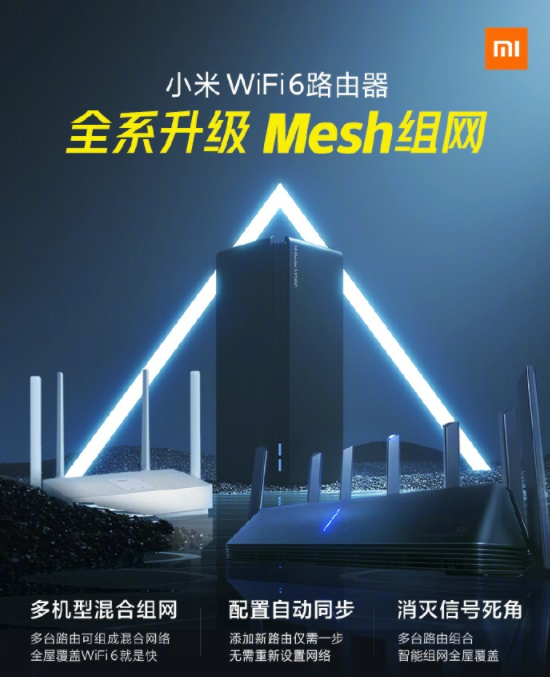 Hi Mi Fan's ♥️ Greetings
Xiaomi and its sub-brand together have launched three Wi-Fi 6 routers so far — AX3600, AX1800, and Redmi AX5. Today, the company has announced that all the Wi-Fi 6 routers will get upgraded to support mesh networking.
Along with that, the Redmi AX5 router has also started receiving a new firmware update which can be installed through the Xiaomi Wi-Fi application. It remains to be seen what changes does the latest firmware version brings.
With mesh networking support, there can be multiple routers in the household to create a hybrid network that covers the entire house. It can be configured through automatic synchronization and a new router can be added in just one step, without the need to reset the network.
As for the routers, the Xiaomi AIoT Router AX3600 is available for purchase in China for a price of 599 yuan, which roughly converts to $86. The recently launched Mi Router AX1800 is a bit cheaper, costing 299 yuan, which is about $46.
On the other hand, Xiaomi's sub-brand Redmi also debuted its first Wi-Fi 6 compatible router last month, dubbed as Redmi AX5. It is priced at 229 yuan, which is around $32, making it the cheapest Wi-Fi 6 router from the company so far.