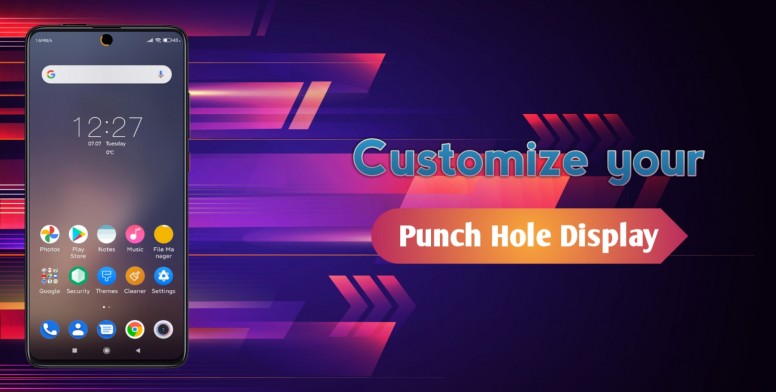 Assalamu Alaikum,
What's up Xiaomian? I hope you are well by the grace of Almighty. Alhamdulillah, I'm also fine.
What if your smartphone punch-hole camera side Bazel knows you the remaining battery life with some colors? What do you think, is it possible? Yes, it can possible. I this thread, I want to talk about Energy Ring. So, without waste any more time let's get started.
Energy Ring around the camera lens indicating current Battery level. Dive into the various configuration options, not only you can quickly glance and get the battery info but, Energy Ring adds an accent to your phone's camera lens. The ring created with the app can be made clockwise, anti-clockwise, or bidirectional. You can also change the thickness of the ring and choose any color of your choice. This app only works for a punch-hole camera device. It is supported by Redmi Note 9, Redmi Note 9 Pro, Redmi Note 9S, and others.
Using in-app purchases, users can unlock the ability to add gradients or multi-colored rings around the punch hole camera of your device. The app also shows cool animations every time you plug in the device for charging and you can choose to hide the ring in apps that offer full-screen content, such as in the case of video or streaming apps, Gallery, or games.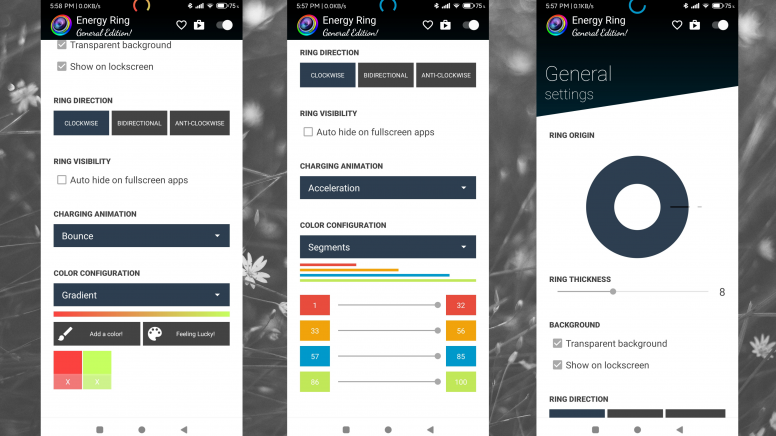 ➤ How to use:
❖ Download the app from the download section
❖ Enable accessibility service
❖ Customize the setting as you like
➤ Notes:
The developer claims that Energy Ring does not eat your phone's battery unnecessarily and has a negligible load on the CPU. Meanwhile, you can also try Always On Edge to use the ring as a notification light.
Using this app for a long time, your device screen can be burned. So, if you have any problem with the burning issue then you shouldn't use it on the IPS display.
➤ Download:
If you want to see the hidden content, please reply
Special Thanks to Admin - mnnahid Bhai and all s/Mods for guidance, assistance, and most of all - always encouraging us to be the best of ourselves. Also thanks to aalakib07 Bhai for all screenshots.
➤ Coronavirus (COVID-19) Advisory:
❖ Wash your hands frequently
❖ Maintain social distancing
❖ Avoid touching eyes, nose and mouth
✪ About Mi Community Bangladesh:
Country's largest Tech Community Mi Community Bangladesh is the hanging out place for all the Bangladeshi Mi Fans. Here we share the latest news and happenings about Xiaomi in Bangladesh. All official product launch announcements, sales updates, event registrations, and other news and conversations related to Xiaomi Bangladesh are also published on this platform. More importantly, this is where we can interact with the like-minded Mi Fans like you!
Download The Mi Community App

Rate