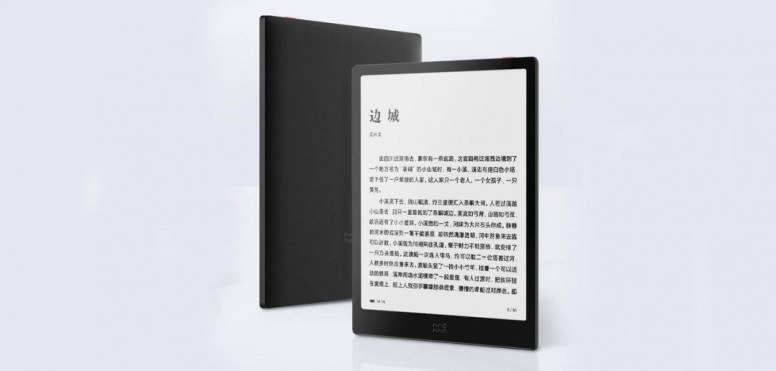 Hi Mi Fan's Greetings ♥️♥️
Although replacing books will be an almost impossible task, eBooks or electronic books are becoming more advanced. An example of this is the new Super Reader inkPad X that Xiaomi has put up for sale on Youpin .
In detail, we are facing an eBook manufactured by a third-party company, so Xiaomi really is only in charge of promoting it through its own crowdfunding platform, the already named Xiaomi Youpin.
In detail, this new electronic book for sale by Xiaomi has a 10-inch E-INK type screen , that is, an electronic probe. Its resolution reaches 1,600 × 1,200 pixels and it adds an anti- glare glass coating to improve reading in broad daylight.
In addition, in order to improve the experience of use, this new eBook has a total of 24 light levels , housing warm and cold tones. Thanks to this and its brightness sensor, the screen will adapt to the lighting conditions of the environment.
Xiaomi's Economical And Powerful eBook
Beyond its screen, this new electronic book with which to read all kinds of documents, be they ePubs, PDF, txt, etc. It has a powerful quad-core processor capable of reaching 1.8GHz. In combination, 2GB of LPDDR4 RAM and 32GB of internal storage are added .
For its management we find an operating system based on Android 8.1 , thereby facilitating a friendly interface and easy to interact. To this is added a 3,800mAh battery capable of offering an autonomy of up to 45 days or reading of up to 6,500 pages.
From the rest we find an eBook with dual-band WiFi , USB Type C and Bluetooth 5.0 . Thanks to its multiple connections it will be really easy to transfer our books, comics or documents to its internal storage.
Price And Availability
The price of this new electronic book is 1,699 yuan, about 215 euros to change. At the moment it is only sold on the Xiaomi Youpin platform although soon we will see it on other platforms such as AliExpress.