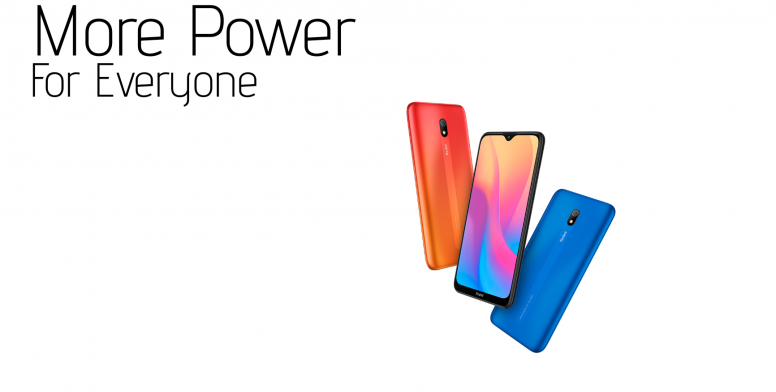 Assalamu Alaikum

l am Khalid Rafi, a new but passionate Mi fan. Though my journey with Xiaomi just started this year, I have really loved the smartness and creativity of Xiaomi and MIUI. Mi has highly empowered my day-to-day life. And, I like to call my Mi a battery champion. So, let me tell you the mystery behind this name and the wonderful story of me & Mi.

I have always been a tech freak since my childhood. I love to find out more and more about technology and smartphones. But, I didn't have my own smartphone until after my HSC examination. My parents bought me my first smartphone in January 2020. Before buying my phone, I did some research on the internet. I found that there are 3 devices available within my budget, Vivo, OPPO and Xiaomi. So, I started comparing among these three. And found that only Xiaomi offers a better Qualcomm Snapdragon 439 CPU. Also, in terms of storage, battery and camera altogether, Xiaomi was the best phone. Seeing Xiaomi win the budget-specs game, I decided to buy the Redmi 8A. I bought the Ocean Blue color of my Redmi 8A. That day was really one of the best days in my life. I was very excited.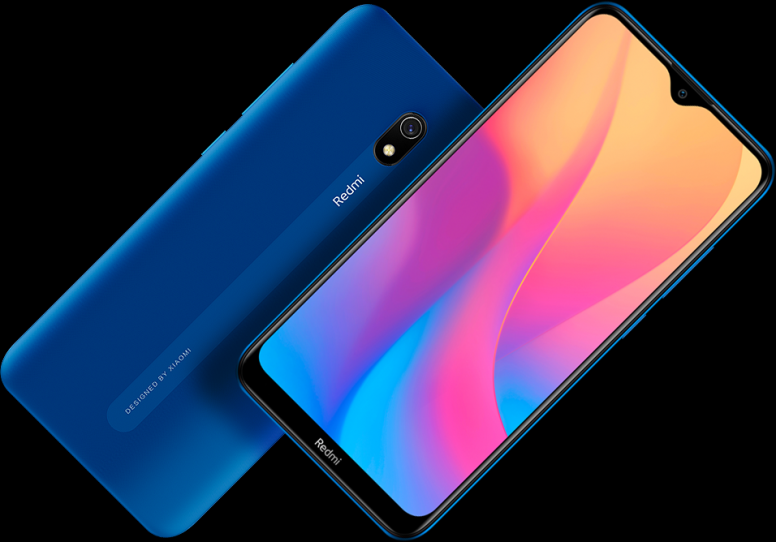 The most powerful side of Redmi 8A is it's 5000mAh battery. Due to such high capacity, in spite of being an extremely heavy user, I can work on my phone without worrying about it's charge. Thus Redmi 8A saved my smartphone addiction and removed distractions. Also, due to fast charging support, my phone doesn't take that long to charge. That's why I like to call my Redmi 8A a battery champion.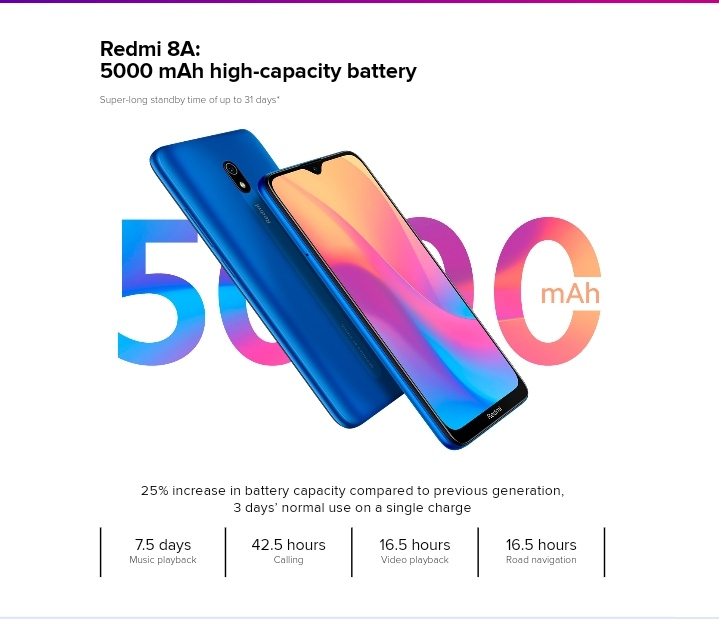 I first thought that my phone wouldn't be that smooth as it has only 2 GB RAM. But, I'm simply amazed at the optimization of MIUI! My phone offers a really smooth experience. So, I'm having a decent experience along with upto 2 days backup. And, previously, I also stated that Xiaomi gives more powerful CPU than Vivo and OPPO, within my budget. Really, a 2.0 GHz Octa-core CPU is a great offer from Xiaomi. Also Xiaomi gives me 32 GB storage and a USB type C which is not available in other smartphones of similar price tag. Other more powerful features of Redmi 8A are Dual SIM, dual 4G, dual VoLTE and a bigger 6.22" display. So, in terms of Redmi 8A specifications, I'm getting more power in almost every aspect. It's really ambitious to have such powerful features in this low-budget. Now, let me talk about the power of the software side, the ROM of Redmi 8A. MIUI is really an all-rounder. It's so highly customizable that I find almost everything I want to do with my phone in it. No denying, MIUI is a highly powerful ROM. Most creative features of MIUI are Quick Ball, One-handed Mode, Clear Speaker. Features like Raise to wake and double tap to wake are also awesome. MIUI's most powerful customization is it's theming feature which lets me change status bar icons, navigation bar icons, quick settings icons, notification color, fonts and many other aspects. As a student, Redmi 8A has helped me a lot. I can read my books, watch videos on YouTube and also other educational tasks with a stable and smooth experience. Thus, the low-budget price tag of Redmi 8A has helped a student like me. To be frank, Xiaomi and MIUI has empowerd my life so much that I can't express it completely in this thread. It's immense. I wouldn't have such a powerful life without Xiaomi's best budget smartphone Redmi 8A. Xiaomi has helped me and many students like me with their low budget smartphones. Thanks a lot to Xiaomi for their affordable and powerful smartphones.


Thanks for reading. Wish all of you to be hale and hearty. Allah Hafiz.


#ILoveMi
#NoMiWithoutYou
#MorePowerforEveryone

Rate