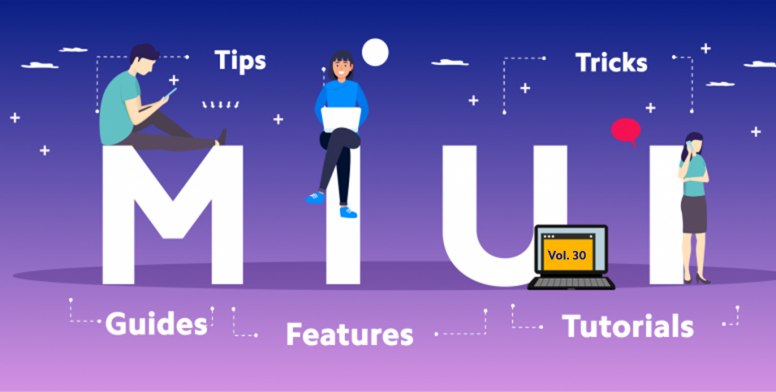 Hello Mi Fans,

Sleep is important. And with sleep both quality and quantity are of equal significance. Right now, those of us who no longer commute and are staying close to home may be able to sleep in, but how well and how much we're sleeping can still be a struggle. In fact, there's been a rise in sleep-related searches like "insomnia" and "can't sleep," which reached all-time highs in April and May. Technology should improve life, not distract from it–including your sleep. Today we will be discussing about digital wellbeing's Bedtime mode on your Mi Phone that will help you get better and more restful sleep.

With Bedtime mode your phone can stay dark and quiet while you sleep. While Bedtime mode is on, it uses Do Not Disturb to silence calls, texts and other notifications that might disturb your sleep. Grayscale fades the colors on your phone to black and white to reduce the draw from enticing colors that keep you up.

How to set up Bedtime Mode?

Go to Settings
Open Digital wellbeing and parental controls
Click on Bedtime Mode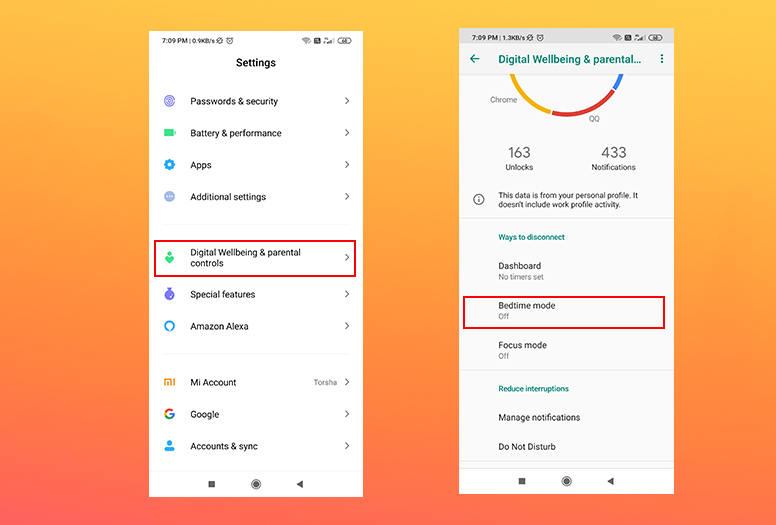 you'll get a quick demo of the feature. Tap "Next" a few times, then hit "Done."

Select the schedule you want. You can adjust the time for the mode to start and stop as well as the days of the week to activate Bedtime Mode, or you can opt for Bedtime Mode to turn on when your device is charging between the specified start and end times.
you can choose to shift into Do Not Disturb mode at bedtime as well as remove color from the display by enabling the Grayscale option at the bottom


When bedtime arrives, your phone will automatically disable alerts and make your screen go black and white, depending on how you set things. You'll get a notification telling you "Bedtime mode is on".If you want your Android to "stay up" a little longer, you can tap the "Pause" button on the silent notification. After pausing it, return to the notification pane and hit "Resume now" if you're ready for bed.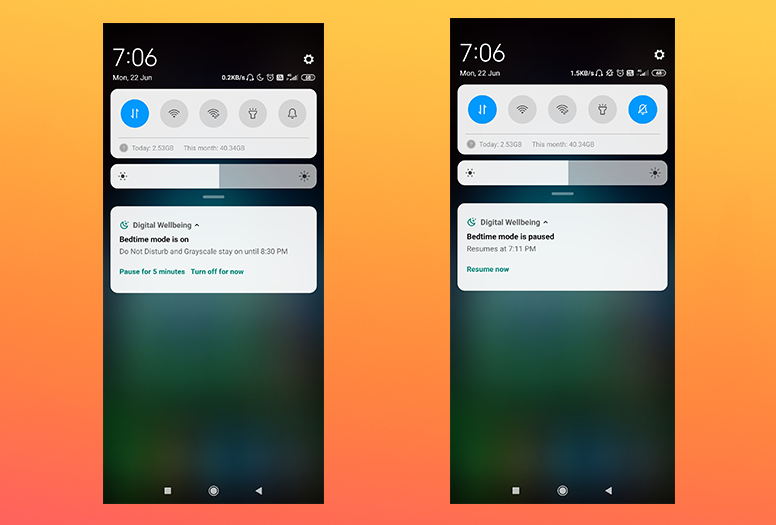 That's all! Now you are all set for a goodnight's seep!




Have You used the Bedtime Mode?




Share your thoughts in the comments below!




Rate