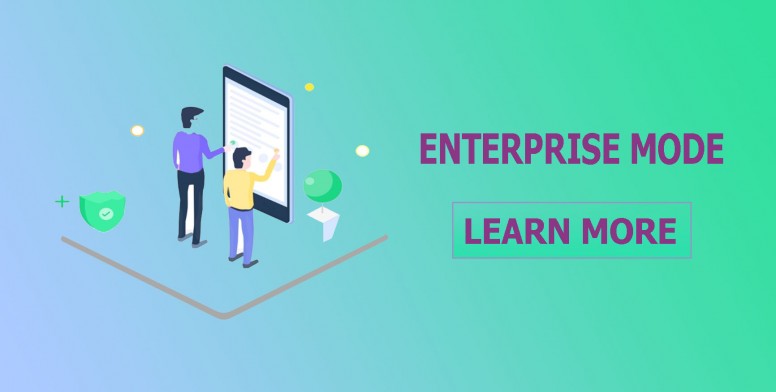 Dear Mi fans

Hope you are fine. Greetings from Mi community Bangladesh. Have you ever thought of using something which is not yours? Weird question, right? Well, our MIUI gives us that chance by a signature feature called 'Enterprise Mode', sounds familiar? Let's learn about it.





What is Enterprise Mode?
Enterprise mode is designed for company owned devices which are provided to employees that's used exclusively for work and no personal use.This allows admins to manage the entire device and enforce an extended range of policy controls which allows the device to only corporate use. Need an example? You drive a car, looks like yours, but it's a company asset.

What does Enterprise Mode provide?
★Comprehensive capability
Apps, communications, hardware, data, etc. can be fully controlled; complete and advanced system capabilities can provide enterprises and institutions with comprehensive services.

★Safety and reliability
With the support of MIUI core security technology, the perfect defense and security mechanism ensures the security of equipment and information.

★Centralized management
Centralized management of users, data, apps and behaviors with flexible remote configuration and management services.

★Personalized customization
The core functions of the system can be flexibly configured and freely matched, so as to comprehensively, multi-dimensionally and highly control the equipment.




How to enable Enterprise Mode?

Step 1:Find Enterprise Mode
★Navigate to App settings - Additional settings - Enterprise Mode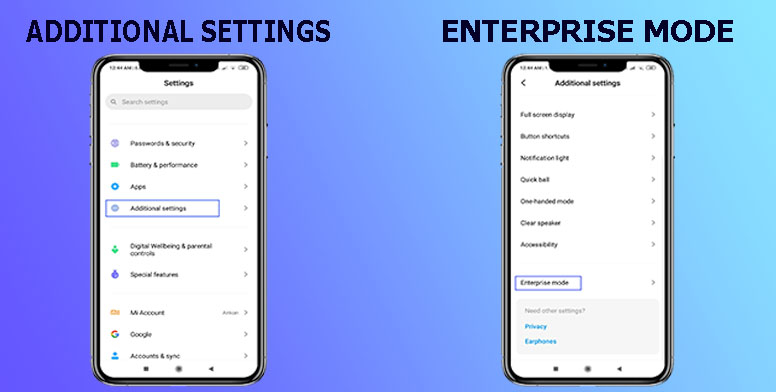 Step 2:Fill required info

★Provide your corporate code and license code or scan QR code/document tapping on the right corner icon.Collect these data from your supervisor.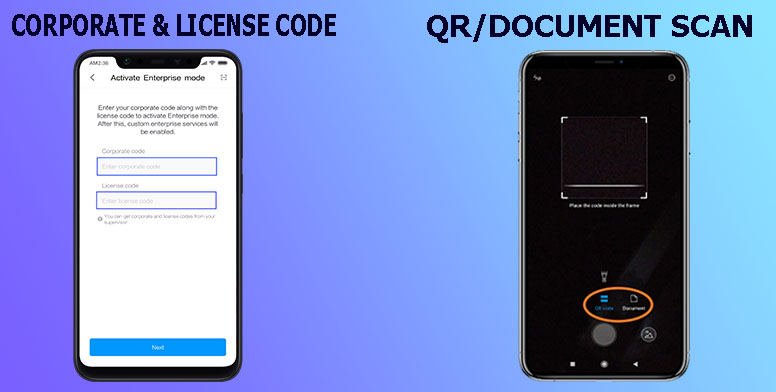 Step 3:Verify & activate Enterprise mode
★Read the privacy policy carefully before verification and activate right away.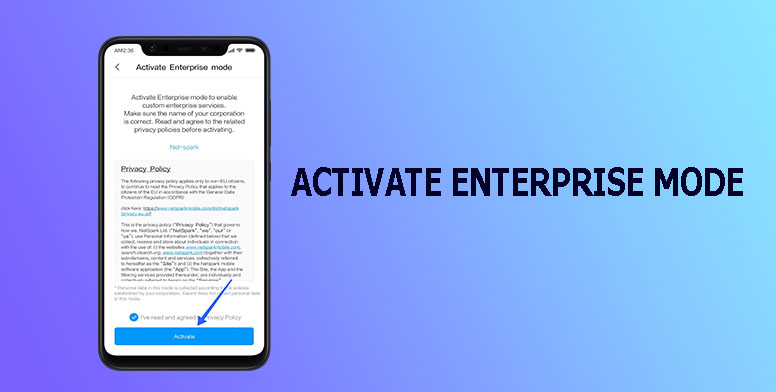 IT'S THAT SIMPLE
Special thanks to our admin
mnnahid
vai, SMod
rayhanh
vai, Mod
aalakib07
vai & SMods/Mods for inspiration and guidelines.
✪ About Mi Community Bangladesh:
Rate