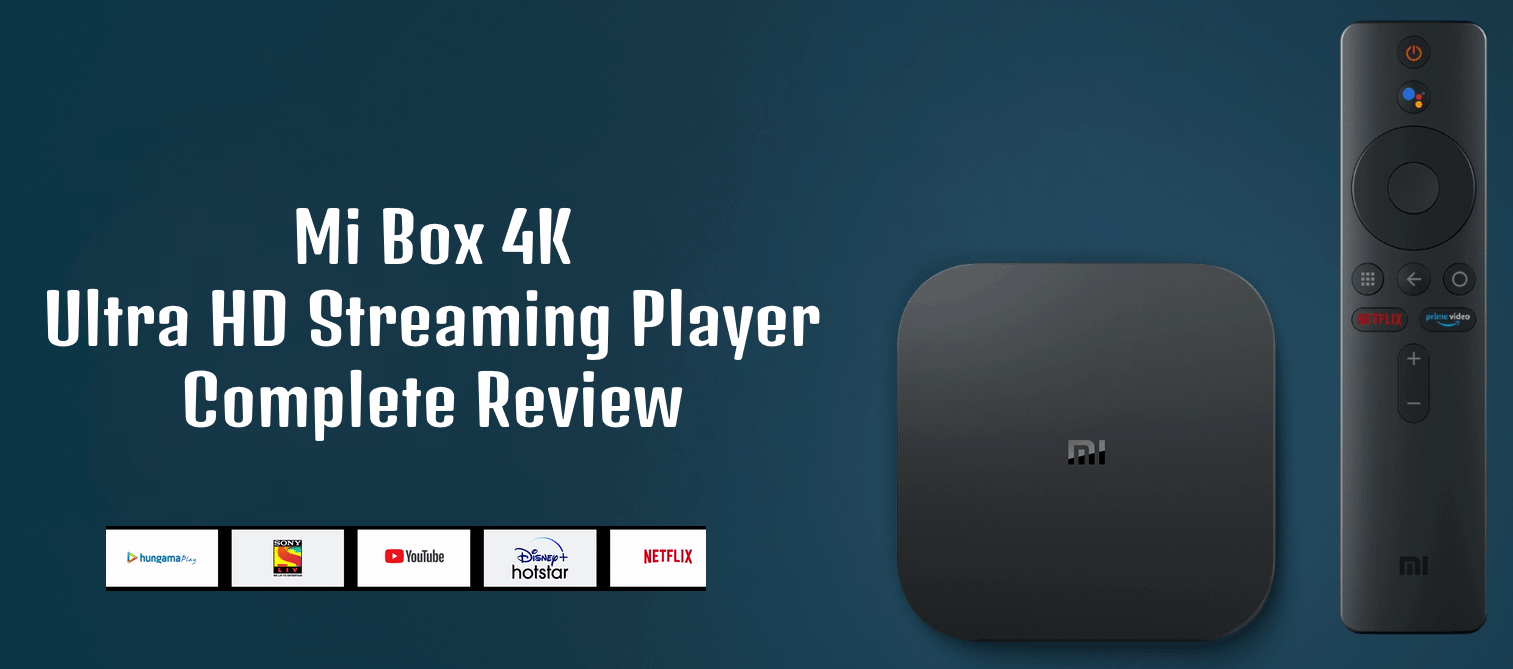 Wassup Mi Fans..!
How are you all..?
Hoping everyone is staying safe, staying at home.
With the propagation of digital streaming services locally – as well as the steady rollout of fiber there's never been a better time to cut the cord and use those services. While the current consoles and smaller Home Theater PCs are great for use as media centers and hubs for these things, sometimes you want something smaller, simpler, and fit for the purpose. This is where Xiaomi's Mi Box 4K comes in having sleek sophistication a discerning viewer might appreciate.
The purpose of the Mi TV Box 4K is simple. It is designed to turn any non-smart TV into a smart TV. Now, this doesn't mean it can do that with any TV. The Mi Box 4K can't turn your "dumb" flatscreen TV any smarter. You must understand that your TV must have some amount of smartness to be able to support the Mi Box 4K. You need to have a high-definition television with a high-speed HDMI input to make use of the Mi Box 4K
In the previous post, we experienced the UNBOXING of this product, if you missed the UNBOXING head to the below link,
So, I've been using this device for 2 weeks and I've explored the device in my Normal TV.

So, today I'm going to give you a Complete Review of the "Mi BOX 4K".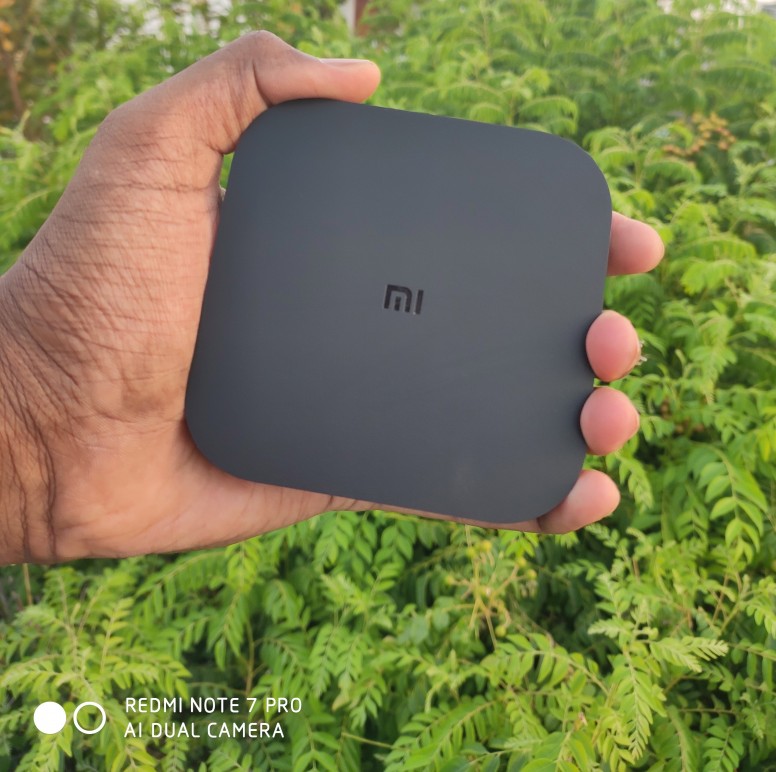 As we are already well aware of, Xiaomi is meant to be for the Attractive design in their products, again they proved themself for this device Ergonomic design. Mi BOX 4K is a small & unassuming BOX made of plastic but feels premium by touch and its dimensions are 9.52cm by 9.52cm and 1.6cm, Also it weighs 148grams only. It's quite a compact and light-weight device with rounded edges all sloped inwards giving the unit a more curved and aerodynamic look. However, it comes with the color of black which makes this device look very classic and pretty good. On the front of the box, there is only a "mi" logo and nothing.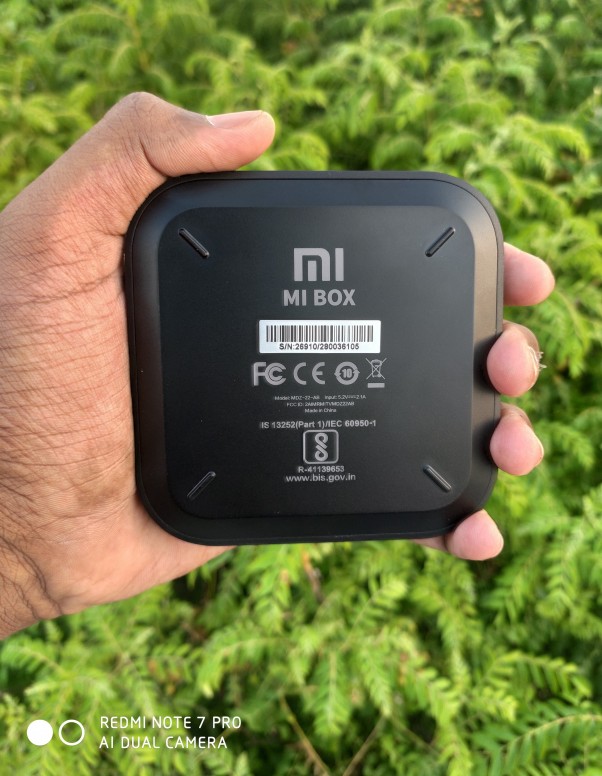 On the back, there are only legs on the four diagonal sides. "Mi" logo along with the Mi BOX name and some barcodes are printed on it.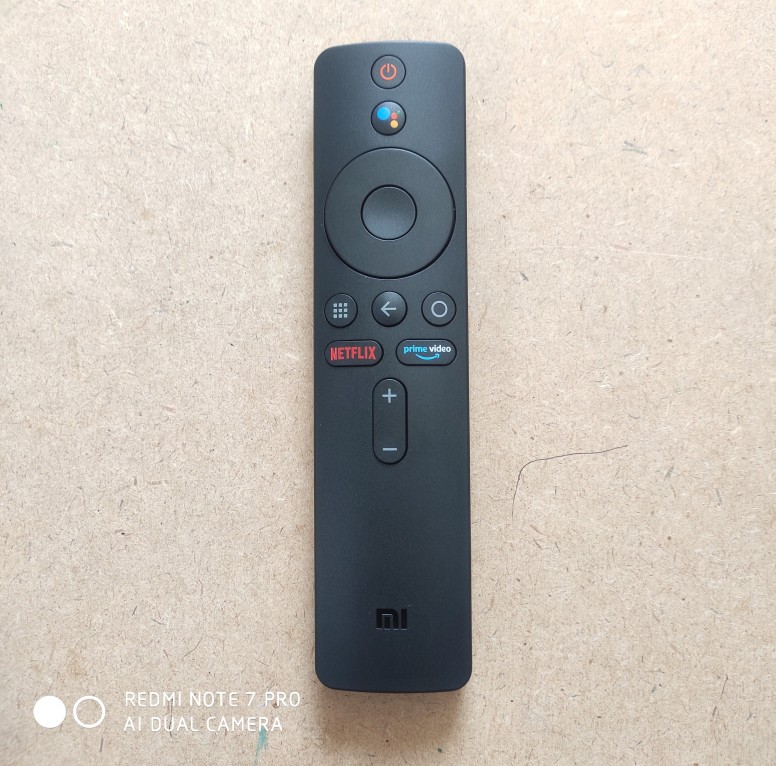 Coming to the remote, the remote is a Bluetooth remote made of Plastic but not felt like plastic and colored black. There is one "Mi '' logo on the bottom of the remote at the front-side. I liked it by holding it in my hand and it had only a few buttons, such as power, voice control, control circle, Home, back, menu, and volume up and down. These buttons are well placed & rounded and look solid. It works with 2AA batteries but In the box, they can't provide the AA batteries you need to buy it separately. The remote has the shortcut buttons for the "Netflix & Amazon Prime'' when you click on those buttons you will redirect into Netflix or Amazon Prime. A dedicated Google voice assistant button is there on the remote at the top below the power button which will be useful that you can directly use for voice search or anything. it means that the remote has an in-built microphone. The thing attracted here is "Navigation buttons'' these buttons are not bumpy like other remotes.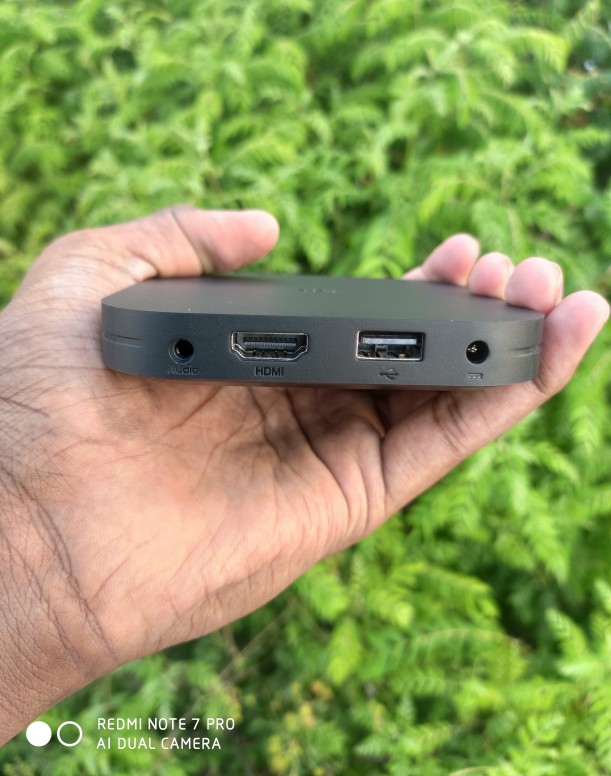 Coming to the Connectivity of the Mi BOX, The Mi BOX 4K has the 3.5mm Audio Jack Port, HDMI Port, USB Port, Power port. audio out port in the Mi Box 4K that supports both the 3.5mm and SPDIF standards. This means you can connect external sound systems to your setup. That's in addition to controlling the audio of your TV with the bundled Mi remote, provided it has an HDMI ARC port. With The USB you can easily connect to a portable hard drive or shared drive to play your favorite videos. Watch the latest blockbusters and play your favorite games, music, videos, and more which is quite useful for anyone. The HDMI port is to connect the MI Box to the TV via HDMI cable which will be given in the box. Enjoy the high-resolution video and high bitrate audio playback with superior reliability. The power pin is to connect the power adaptor. There is no Ethernet port you have to connect this box via wi-fi. With the wi-fi Download apps and play Ultra HD video quickly and easily. It also supports Bluetooth 4.2, with this one can wirelessly connect game controllers, headphones, speakers, & other Bluetooth-enabled devices.

Connecting this device to the TV is a 3-Step simple process
Connect the BOX to the TV via HDMI Cable

Connect the BOX to the Internet

Start streaming your favorite content



That's it. For more information refer to the video above.

The Mi BOX 4K The Mi Box runs on a 2GHz quad-core (Cortex-A53) processor and Mali 450 GPU which is supplemented by 2GB of RAM and 8GB of storage. Coming to the User Interface, Mi Box 4K runs on Android OS. After setting up the device I've received the update (Android Pie). As you can see from the above The new Android 9 has been streamlined to be faster and easier to use. The user-friendly interface allows you to discover more content with scrolling recommendations, voice search, and the Chromecast option. Netflix & Amazon Prime are already in-built. And we are able to watch 500,000+ movies and shows, cast photos, listen to music and more. Mi BOX 4K has 1000+ Chromecast-enabled apps, 30,000,000+ songs. The User-Interface is quite simple and easy to use by anyone. And with the latest Android Pie update, I felt a fluid-like experience.

Thanks to Xiaomi for the shortcut buttons for Netflix & Prime. Did you see the above video? I'm browsing Netflix but I want to watch the prime video. So, I directly press the prime button to redirect into the Prime. There is no lag & stuck switching between the apps. I felt like changing the channels on my TV.

In order to Access, the Google Voice Assistant in Mi BOX 4K is quite simple, You just have to press & hold the Google Voice Assistant button on the remote & you have to say what you want to search. That's it. It is almost like in our mobile voice assistant at the same speed and the same accuracy.

With the Chromecast built-in, you can cast up to 4K Ultra-HD content from your smartphone or tablet in an instant. Watch your favorite shows, movies, and music videos on the big screen with the Mi BOX. So, I've tried the chrome casting with several supported apps like youtube and other applications. The experience is quite simple and very fast. I didn't face any lag during the cast. And I really loved it.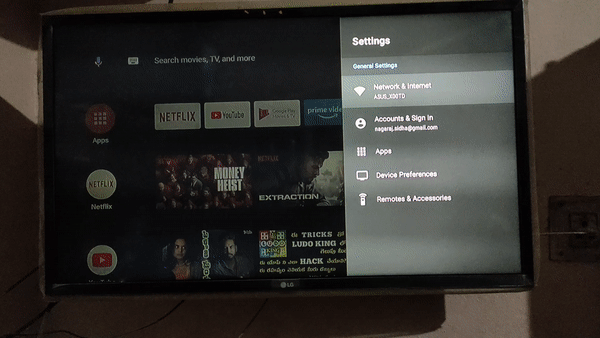 Xiaomi BOX 4K is the first device equipped with the Google's "Data Saver" functionality that's claimed to "allow up to three times more content streaming, along with data counter for individual apps, and the ability to cast locally and wirelessly to the TV without the need for an Internet connection," which can come handy in the ongoing pandemic scenario when stress on the internet is way too high. This helps you easily access android TV's smart features using just a phone also Data saver adjusts video quality to save data and extend watch time. Along with it has the option "Data Alerts" to notify you about the data you use.

Fast & Fluid like experience

It plays 4K videos smoothly.

Dolby Audio DTS 2.0+Digital Out




No SD Card expansion Port.

Not all applications are optimized, So they don't appear in the Google Play Store.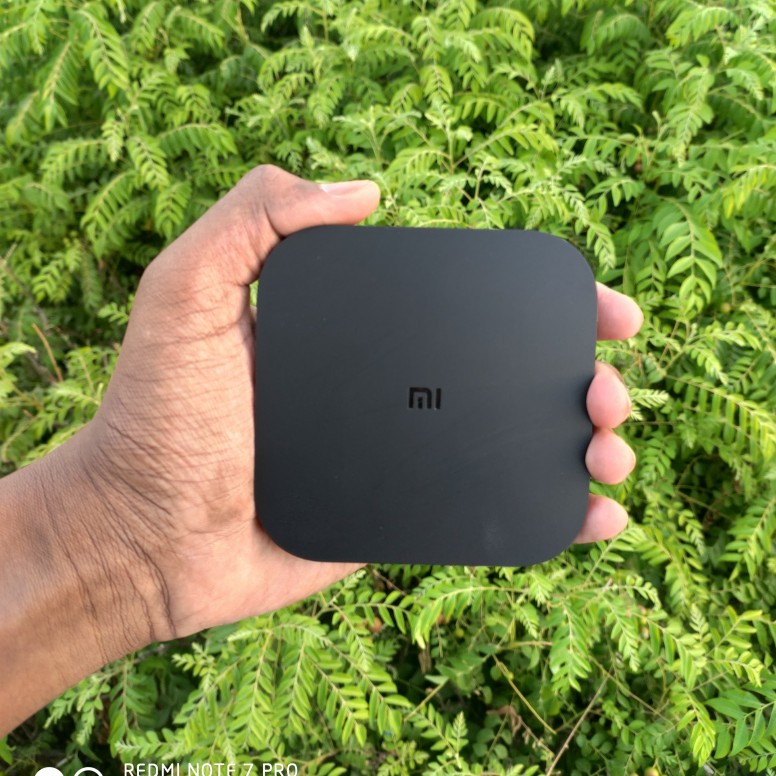 Finally, I've been using this device for 2 weeks, The experience is simply superb. The way of its design, the way its performance is awesome and it's worth buying at this price segment. For my needs, it's pretty much perfect. Mi Box 4K is more of an entry-level solution that can instantly turn a TV into a smart TV by adding support for a wealth of streaming apps and services, as well as some basic gaming capabilities and the ability to control select compatible smart home products through Google Assistant. All of this at $49.99(price from ShareSave) makes it hard to really say anything too negative about the Mi Box S as it is certainly worth the asking price. If you are specifically looking for an Android TV solution, then for better or worse this is now the most affordable and accessible option. Overall by considering all the aspects I would give a 4/5 rating.
So, Guys Did you like My Review...?
What are your views, please share it in the Comment Section
Always believe that something wonderful is about to happen..!



Rate