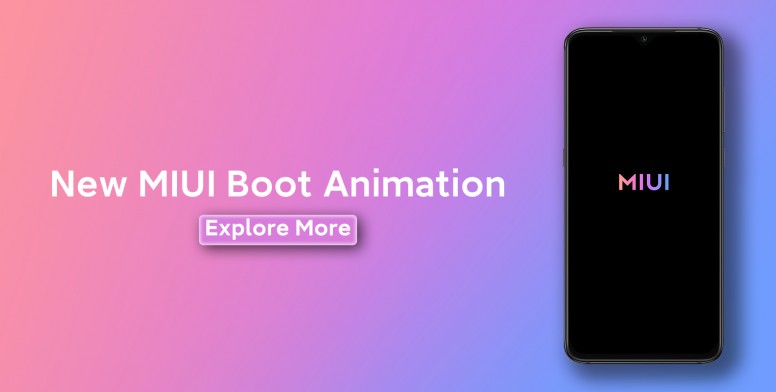 Hello MIUIers!
Do you know what is a boot animation of Android? A boot animation is the loading animation that is played when your device starts up. Nowadays, every mobile manufacturer has its unique boot animation for their smartphones which is shown when you start or power up your device. MIUI has updated its Boot animation. Most likely, with MIUI 12 every device will boot up with this new boot animation. Want to see the new boot animation? Have a look here:

It's awesome! The new boot animation has a material look and the color combinations are also awesome! Do you like the new MIUI Boot Animation? Let us know in the comments.
Everyone who replies to the thread before May 29, 2020, 11:59 PM (GMT+6) will get an 'MIUI Boot Animation' Medal!
✪ Medal Preview:



Special Thanks to Admin -

mnnahid

Bhai and all s/Mods for guidance, assistance, and most of all - always encouraging us to be the best of ourselves.




✪ About Mi Community:


Mi Community is our official community forum, the ultimate playground for our Mi Fans to hang out together. We are a large community connecting Mi Fans around the world. With this intuitive platform, you can share, interact, learn about Xiaomi products, news, and so much more. Meet fellow Mi Fans, engage and participate in activities and events. More importantly, have fun and enjoy everything about Xiaomi.

Subscribe Our Official Telegram Channel

Rate