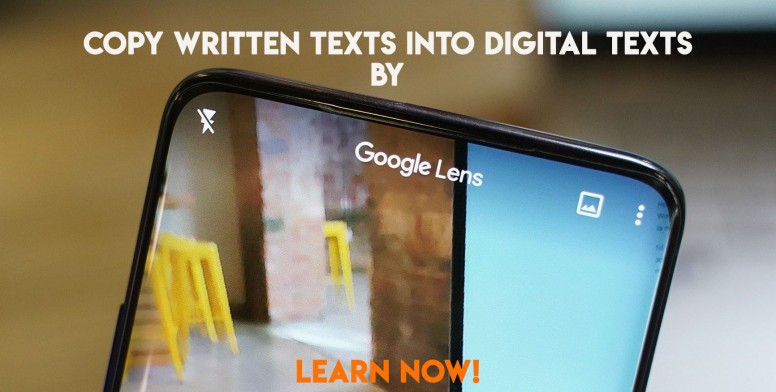 Hey there geeks of Mi Community Bangladesh! Hope you are good during this lockdown all over the world. Recently, Google has added a new feature in their Google Lens app. By the new feature you can copy your handwritten notes and make a digital text copy on your computer or laptop too. It's really useful. Let's know how to use that new feature.


First of all, you must have the latest version of 'Google' & 'Google Lens' on your mobile device. Also, you must have Google Chrome on the computer or laptop where you may want to use the digital text copy. Lastly you must be logged into your Google Account that your mobile is logged into too on your Google Chrome of your computer or laptop.
Open 'Google' app on your smartphone.
Click 'Updates' button at the bottom of the screen.


Now click the 'Google Lens' on the bottom of the screen beside the 'Microphone' icon.


Afterward, aim your camera on the handwritten text that you want to copy.


Tap and select the texts that you want to copy.


Once done selecting the text, look for the option 'Copy to computer' and click it.
Choose the computer you want to send the copied text (If you are logged into multiple computers and laptops at the same time).
After this you will receive a message on the selected computer window stated 'Text shared'.


You can now copy the text and use it where ever you want.

Source
Did you liked the this tips? Let us know in comment section down below!
Stay Home, Stay Safe. Stay Healthy.
Thanks a bunch to our admin mnnahid bhai & all the contributors for support and directions.
Also thanks a lot to our I.Mod jihad.ptk1 bhai for capturing the screenshots.
Rate