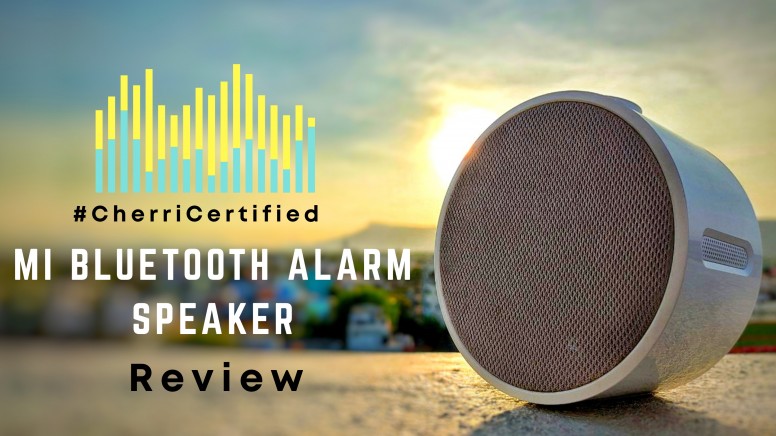 Hello-techies, how are you all? I hope everyone is doing well and good during this COVID-19 lockdown. Everyone would love to start their day fresh. I mean, starting a day fresh would absolutely help you to motivate to do something different and unique, that too in lockdown days. I absolutely make my mornings amazing with the help of my "Mi Music alarm clock speaker". Smartphones have taken over the alarm clock these days. So what makes the Mi Music Alarm Clock so unique?

Xiaomi stands out not only as a smartphone maker, but its ecosystem boasts some interesting electronic devices and home appliances, as well as the reason given by Xiaomi for an alarm clock, is that waking up the right way plays an important role in one's mood for the rest of the day. Traditional alarms are noisy and leave the user startled, causing them to be grumpy. But the Mi Music Alarm Clock is designed to gradually wake the person from deep sleep using soft tunes. I have tested it extensively and this Mi Bluetooth alarm clock speaker has undergone Cherri's Review Treatment.


| | |
| --- | --- |
| Frequency range | 2400MHz-2480MHz |
| Speakers | 45mm, Driver x 3 |
| Bluetooth version | Bluetooth 4.1 |
| Acoustic range | 20-20,000Hz |
| Battery capacity | 2600mAh |
| Charge Time | 2-3 hours |
| Battery duration | 360 hours |
| Operating temperature | 0 'C-40 'C |
| Working distance | 10m |
| Power supply | built-in lithium-ion battery |
| Charging port | Micro USB charging cable |
| Speaker impedance | 4 |
| Max output power | 5W |
| Playback time | 8-10 hours (60% music power) |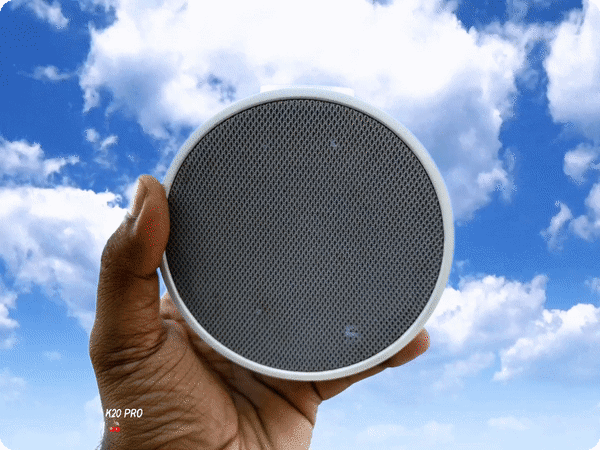 As for the looks and design of the Mi Music Alarm clock, it comes in a cylindrical shape. It sports a plastic body and the speaker is covered with fabric which is impressive. The device is created in a daring and catchy high-tech style, with a minimum of control buttons. The authors of the design are Mi and 1More specialists. I have seen a lot of alarm clock speakers which looks not so great in design, but here Mi Music alarm clock speaker is well designed and user friendly.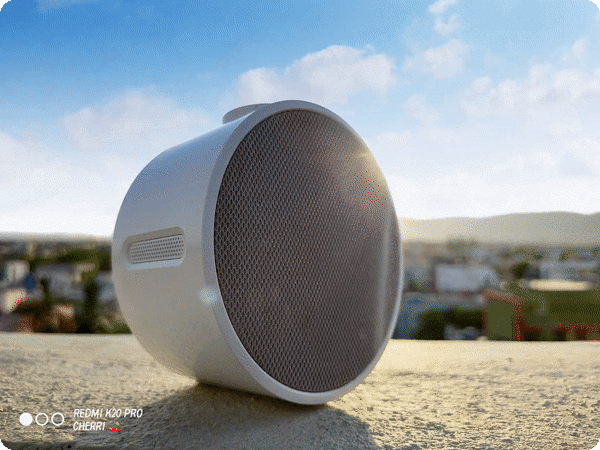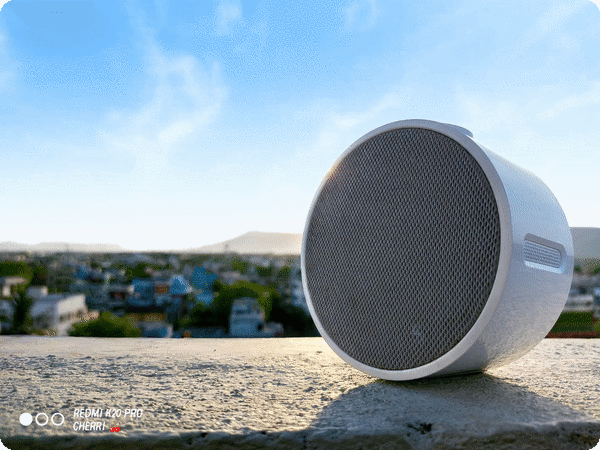 Speakers are located on both sides of the Mi alarm clock with well-designed shape and minimalistic looks, I really like both speakers well placed on the speaker.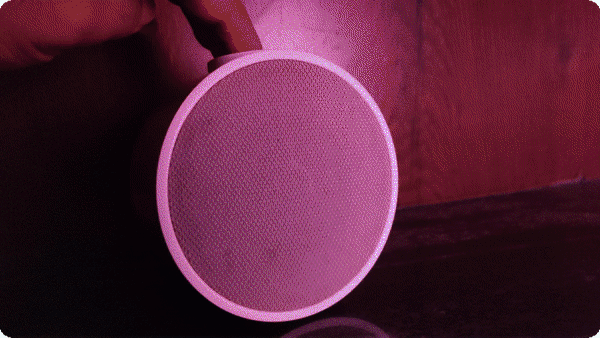 The Mi Music Alarm Clock has digital LED lights and dots for the display of time. For hours, it has 12 digital LED lights and for minutes, it has 12 LED dots. I really like these LED lights here with a decent brightness level, and they are not clumsy.
The large button visible on top of the alarm clock is as expected, meant for turning off the alarm clock. There is also a button on the alarm clock which can be used for setting the clock time and also adjusting the volume.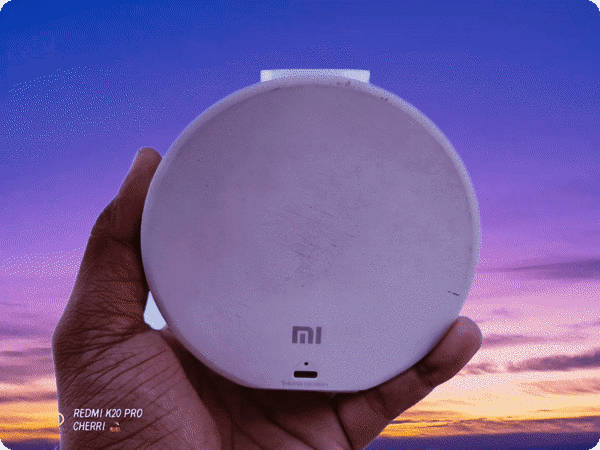 At the backside of the speaker, we can see the MI logo and 1 More design name with a micro USB port to charge the speaker.

To make the music alarm sound better, it has a small elevation on the bottom with tapered cylindrical design and has asymmetric passive radiation bass vibration absorption design, offers solid bass and the special vibration isolation design eliminates external low-frequency vibration.


Setting up the Mi Alarm Clock is pretty easy, as all you need is the Mi App. From the app, you can set alarm times and choose your preferred alarm tune. The alarm clock comes with some preset tunes but users have to leave their phones paired to it if they want to use tunes available on their phone. Time and alarm can be assigned manually. To set the time, you must press the control button twice, and then turn the button anticlockwise to set the clock, and clockwise to set the minutes (interval 5 minutes).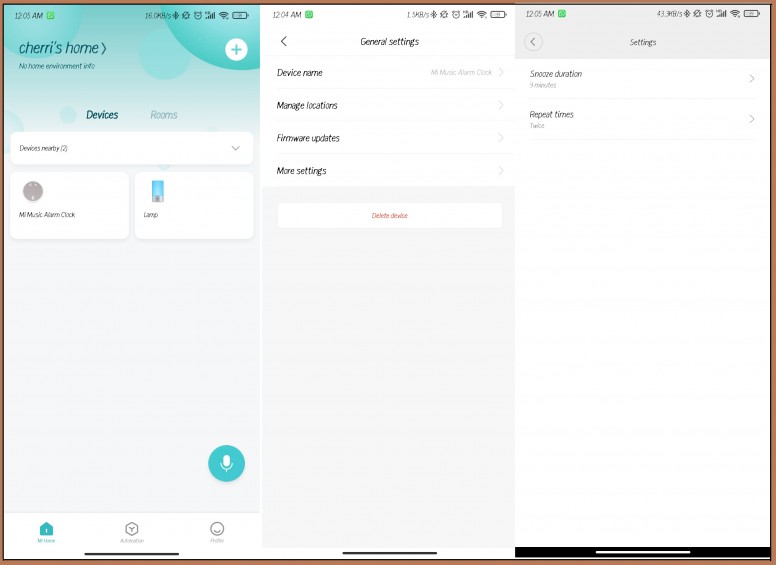 To set the alarm manually, you need to press the button 4 times, and then proceed in the same way to set the time. To select the melody playing by the alarm clock (from the ones already installed by the manufacturer, directly on the gadget itself), you need to press the button 6 times. To save any of these operations, you need to press the button 1 time.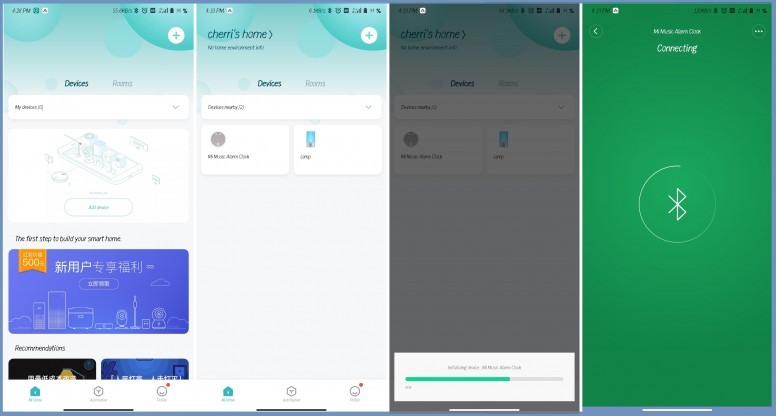 As for the usage, like other Xiaomi products, the Mi Music Alarm clock also works with the Mi App which can be downloaded from Play Store. Using the app, one can set alarm times and also choose their preferred tune from the preset tunes available in the Mi Music Alarm Clock or set tunes from their smartphones. For those who wish to set their preferred tunes from their smartphones will have to leave their smartphones paired with the alarm clock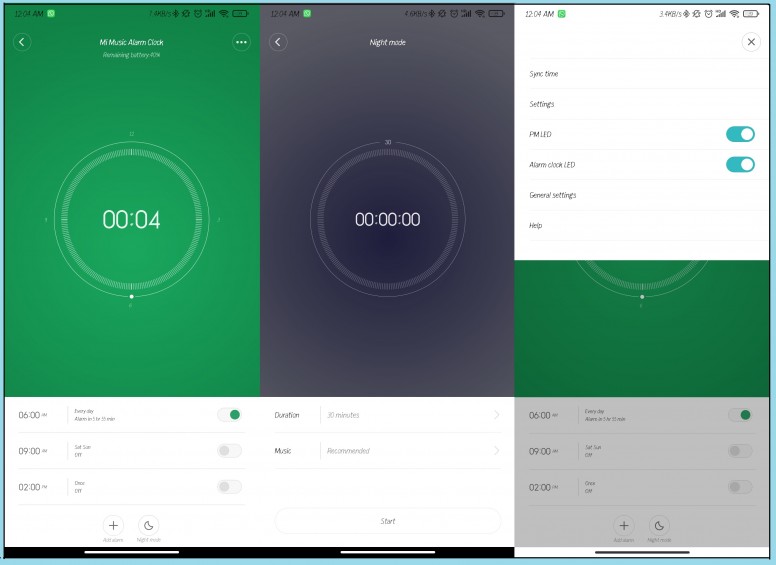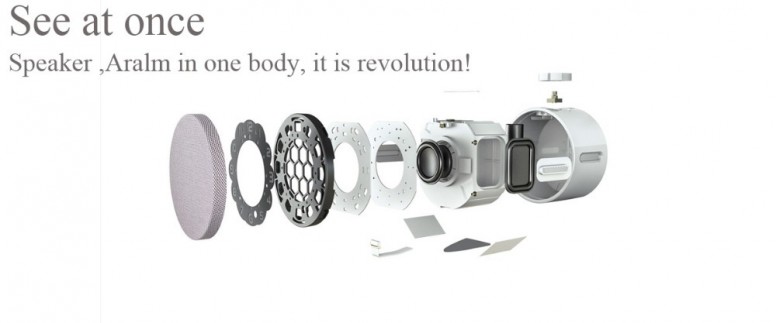 The Mi Music Alarm clock is portrayed as a compact alarm clock but with audio capabilities that may seem to come from an even larger speaker. The audio features of the Mi Music Alarm clock are Dynamic Loudness Control, Virtual Dual Tone Road, Dynamic Range Control, and Low distortion circuit.
The Dynamic Loudness Control feature tweaks the audio as per the subjective quality by conforming to a loud whisper to ensure a better sound.

The Virtual Dual Tone feature works with the signal being divided into a low and high frequency which allows two-way independent control and also fits different equalizers.

The Dynamic Range Control gives the freedom to switch between high and low range and also adjust the bass level.

The Mi Music Alarm clock comes with a low distortion circuit that consumes low power supply which further allows the alarm clock to maintain low distortion at high volume.

The Mi Music Alarm Clock not only helps in waking up but also in falling asleep as the music that it uses is referred to as zhumian which is said to help one in falling asleep easily. The maximum power output of both speakers of the alarm clock is 5W. The alarm clock/speaker is well built such that it doesn't rattle or vibrate when playing music even at a high volume. This is as a result of its use of symmetric passive vibration absorber design. The Mi Alarm Clock also has a special vibration isolation design that eliminates external vibrations.
You guys may think this Mi Music alarm clock speaker is just for an alarm purpose, but you guys are wrong there is a lot more in it. The music experience is really awesome, I have really enjoyed it a lot with its sound output. It also reduces background noise interference for a more pure sound. Just see the video below of the output sound how good it is, I have played 3 different songs to show you guys the difference in sound output. The speaker performs well, blasting out loud sounds even for its small size due to the built-in Tesla-level drive unit.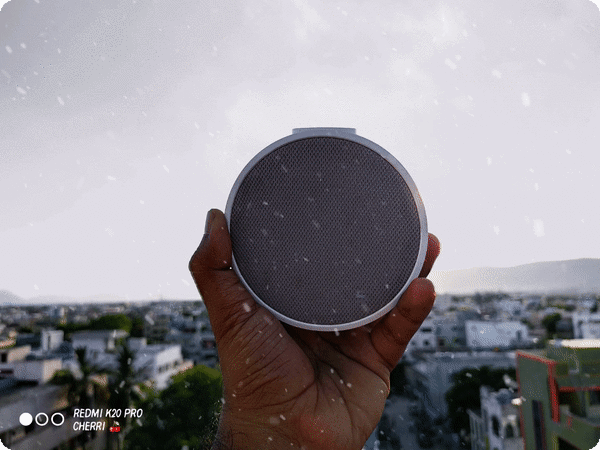 The Mi Music Alarm Clock is backed by a 2,600mAh battery. In order to charge the clock, you can use a USB cable and connect it at the back of the clock. This music alarm clock can give about eight hours of music playback support if charged for two hours.
If it is used as a normal alarm clock, then it can give a standby time of up to 360 hours after a single full charge. 360 hours results in 15 days. As we can see, the Mi Music Alarm Clock works as a Bluetooth speaker as well allowing its users to play music when paired with their smartphones, TVs, tablets, laptops, and also other audio devices.

Pros
Excellent sound with no vibration noise
The good battery backup from a tiny clock
Well designed
Mesmerizing music experience
Easy to set up

Cons
Due to only china's launch, there is no English language during power on and off sounds.
We need to use the china mainland as an app location to pair the device.

Start a new day from an alarm clock! It is so important to have a reliable alarm clock for waking us up in the morning. Compared with the existing alarm clock in the market today, I am well satisfied with the mi Bluetooth music alarm clock that would be the most practical and interesting one for me. So for anyone who is looking for cool alarm clocks to help them wake up on time, the Xiaomi music alarm clock is a good choice.
See you guys in my next review until then take care bye
Related Threads
Thank you for this great opportunity to start my new series
Special thanks to admin Elaine, Smods Muz_paray & feds64 for the great support.
Rate