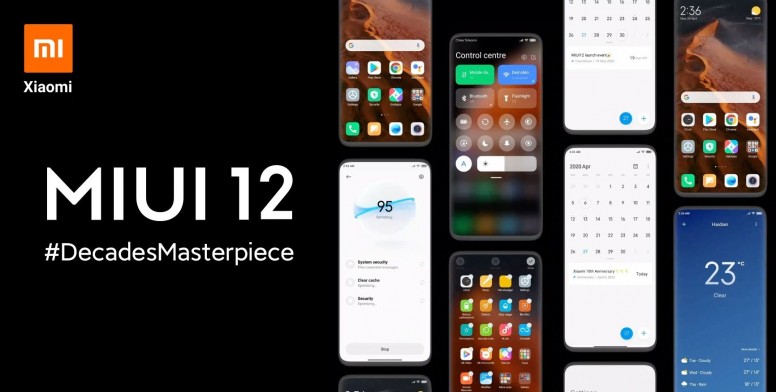 Hey Mi Fans,
Today we have announced the global launch of MIUI 12 with an aesthetic and refreshed design, enhanced privacy protections, and a key addition to functional features that will make your life simpler and secure. MIUI has come a long way since its first version in 2010. Now MIUI Supports 80 languages. We have 328 million monthly active users in 221 regions! Amazing. Isn't it?
Mi Light Cone Animation Framework
MIUI 12 has incorporated world-class animations into the system developed on a new Mi Light Cone Animation Framework. The restructured rendering engine and physics engine transform the way images are synthesized, unleashing a fresh MIUI user experience.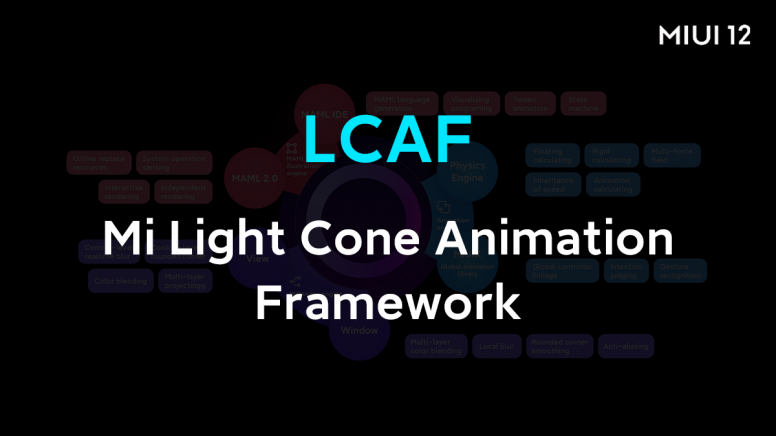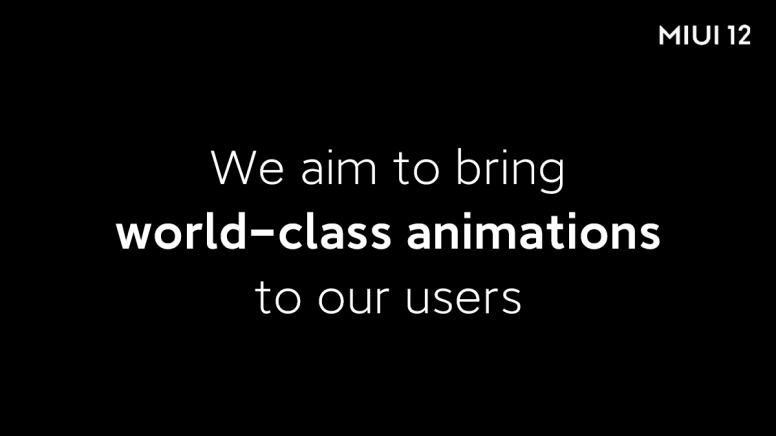 Rendering Engine
Our new rendering engine enables advanced color blending and real-time Gaussian blur. You can see various degrees of blurring effect when the light penetrates different materials.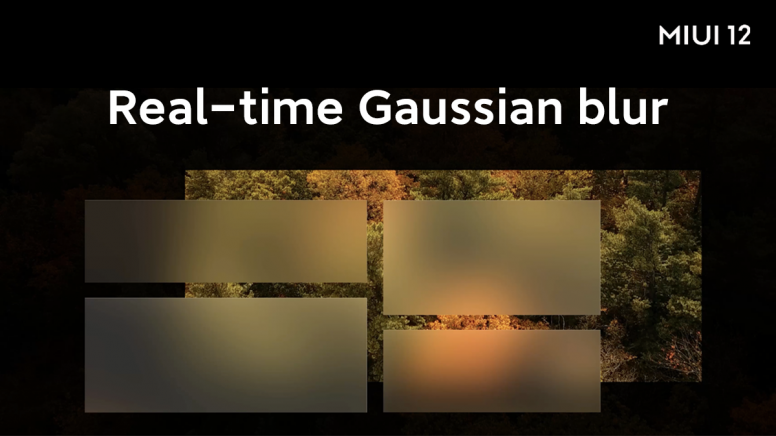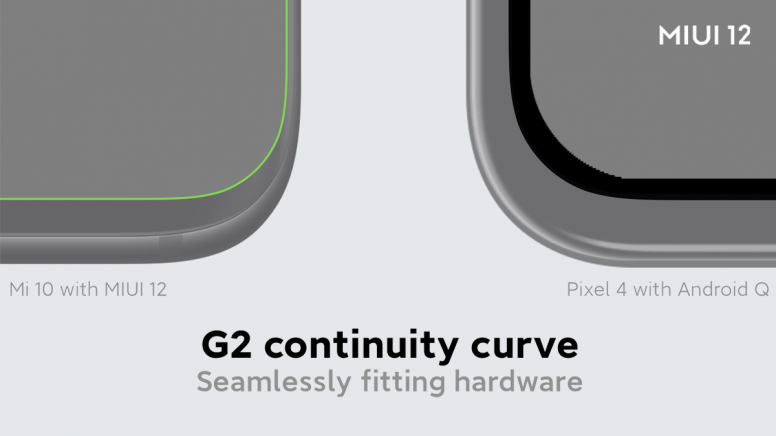 The new rendering engine also introduces a G2 continuity curve which allows the interface to fit the hardware seamlessly.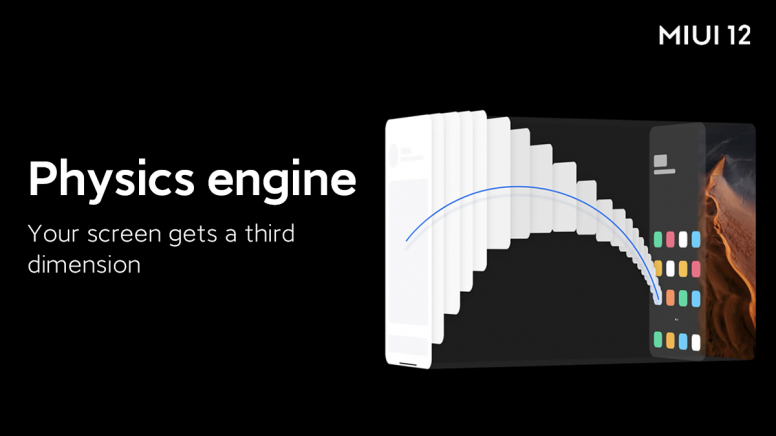 Further, the corner is changing incredibly smoothly and naturally when an icon turns into an interface. In our physical world, things have gravity and speed. If we touch something, we'll get a force feedback and the feel of resilience. With our physics engine, you will get feedback on every movement on the phone screen and every movement is tangibly real.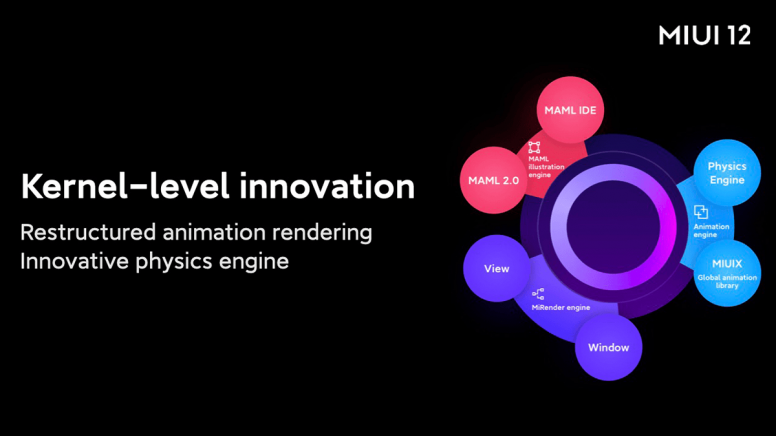 Revamped Weather APP
Just like the weather changes outside, our Weather becomes your window into the transient world. The inspiration behind it comes from nature. Swipe the screen to see weather in different cities as you see in the real world! The Weather App in MIUI 12, inspired by nature mirrors reality. Rain, sunshine, snow, and instantaneous weather changes are all displayed in a real-time manner on your screen, helping you capture the fleeting moments of beauty.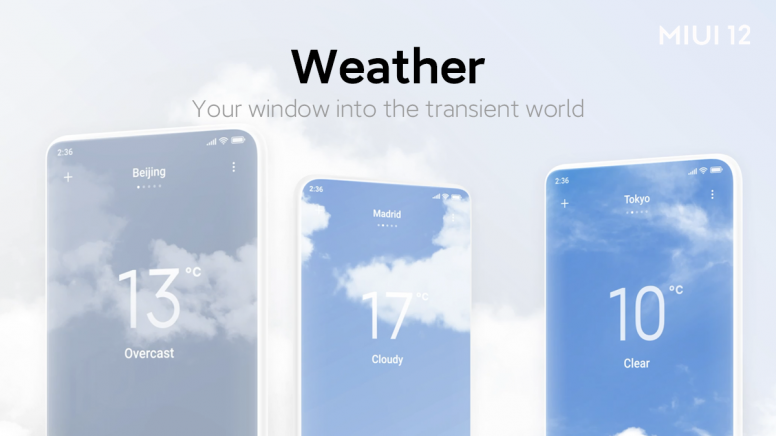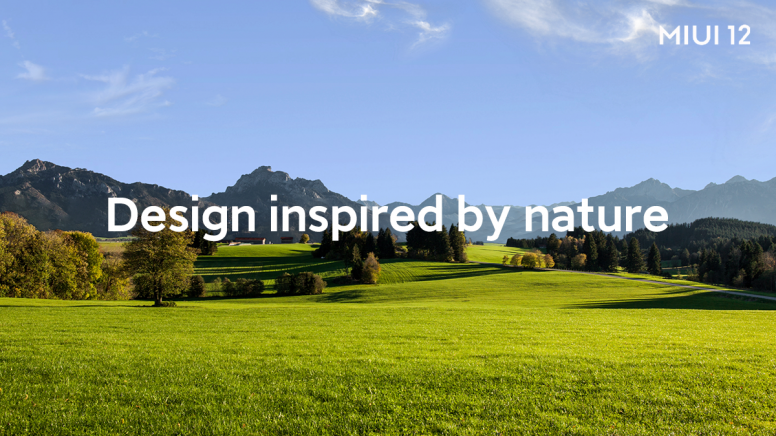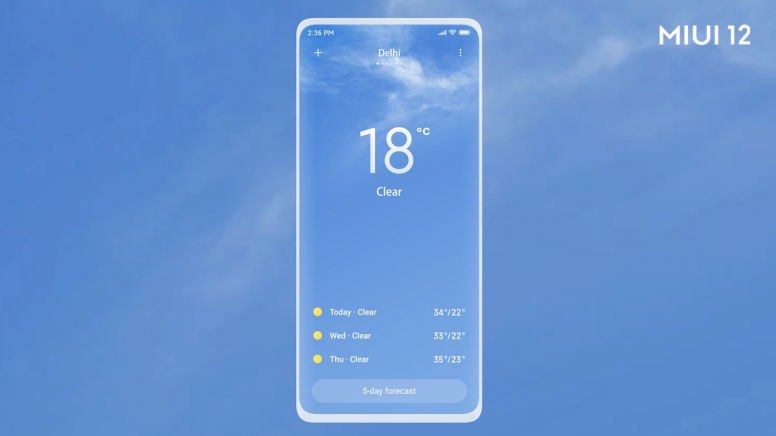 Lifelike Animations
MIUI 12 is full of lifelike animations. You can find details in our layered icons, subtle effects, and user interactions. Sparks burst out in celebration of your task completion and the uninstallation of apps becomes joyful as other apps bounce to wave goodbye. The visualized UI allows you to understand the status of the system at a glance efficiently. With our perfect visualized UI, everything you view is lifelike. Touch to feel the real interactive experience!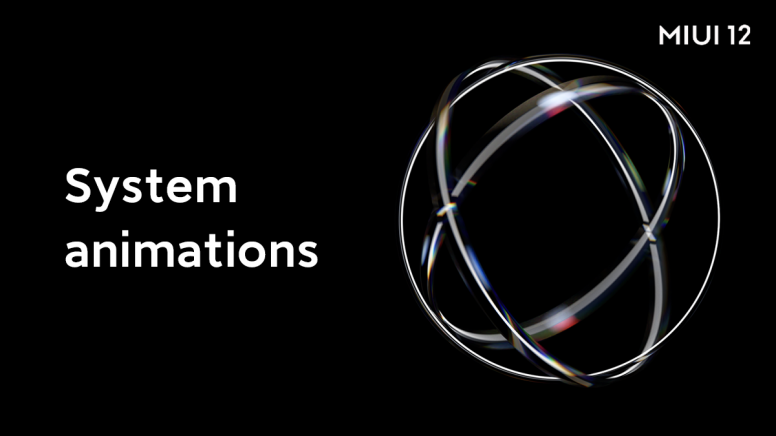 In MIUI 12, everything becomes lifelike. From the gorgeous Security center to the beautifully designed Calendar, the fluid animations bring everything to life. All the information conveyed in MIUI 12 is visualized. You can understand the status of your phone with just a glance. Your battery consumption, storage, and Wi-Fi connection are clearly presented in the most informative way. Visualization is a truly universal design.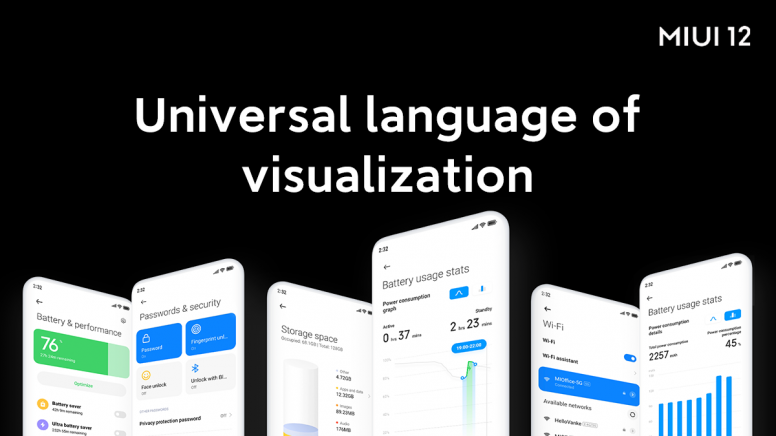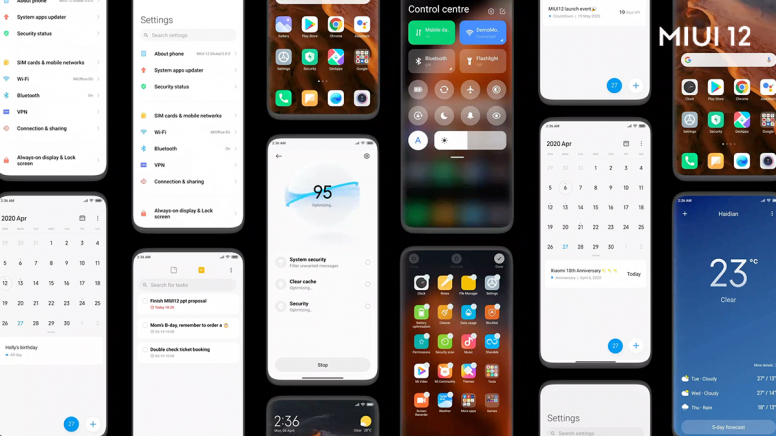 Lifelike Visuals
Get confused when reading important data? MIUI 12 transforms numbers into carefully designed graphs and charts, delivering information in a more efficient way. The visualization makes everything in your phone clear and accessible to everyone.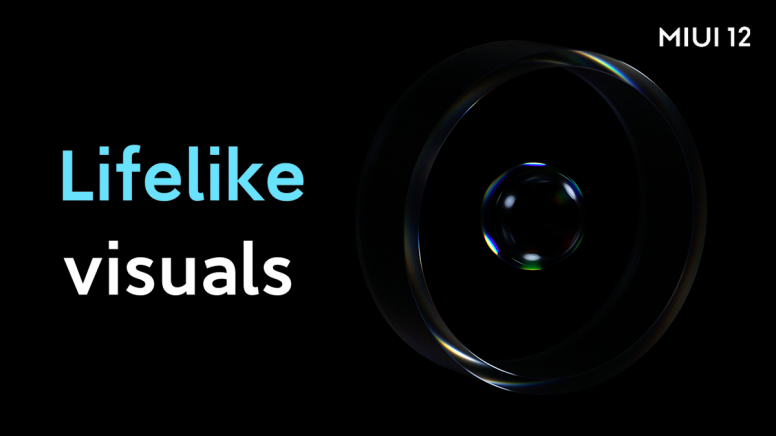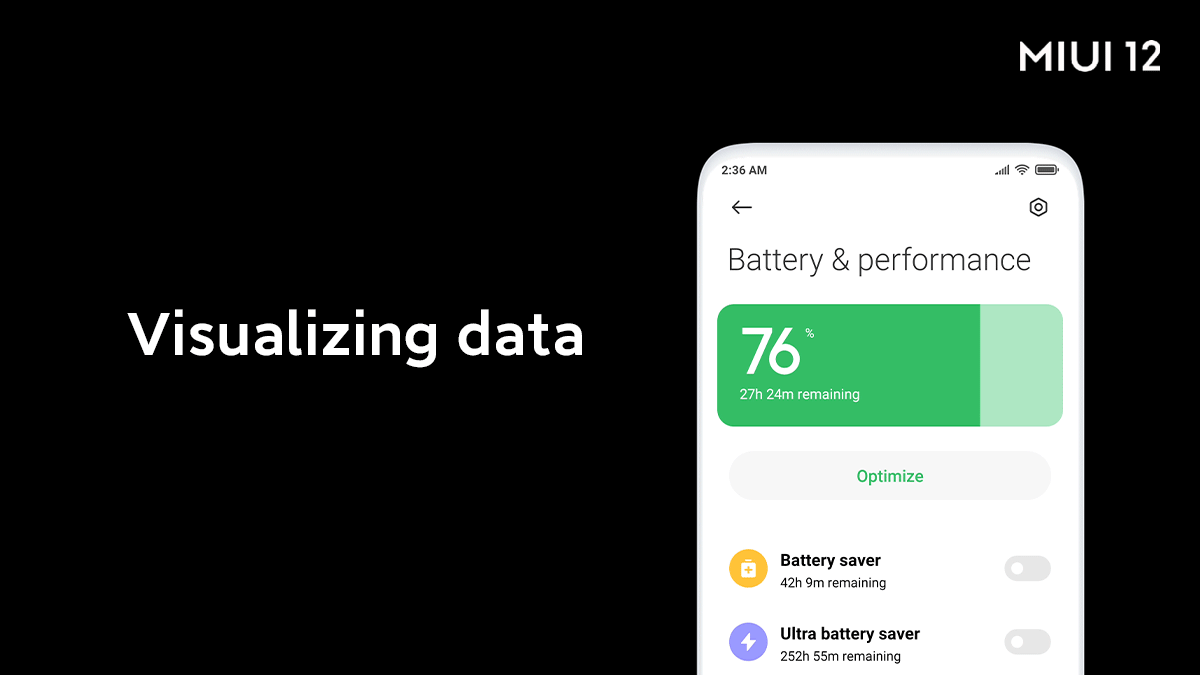 Super Wallpapers
MIUI 12 Super wallpapers break the boundaries of space. Every time when you enter your home screen, you're taking a tour on the Martian surface. As you swipe through the Home screen, you can even see the planet spin. Most of us have never seen Mars that close, but now it's just one swipe away. MIUI 12 brings Home screen, Lock screen, and Always-on display together into one united and immersive experience.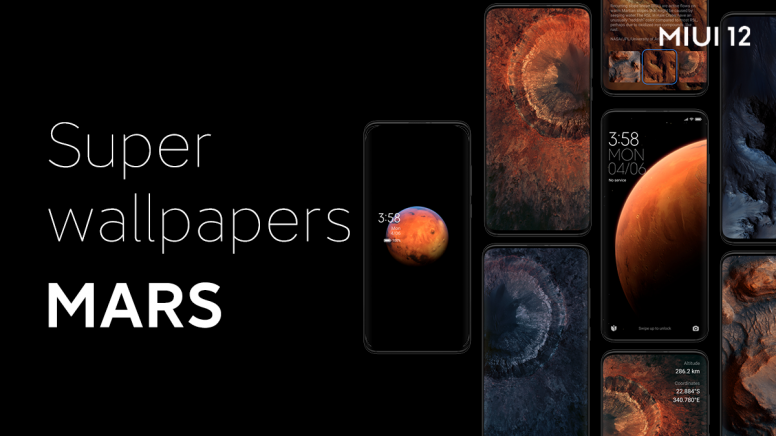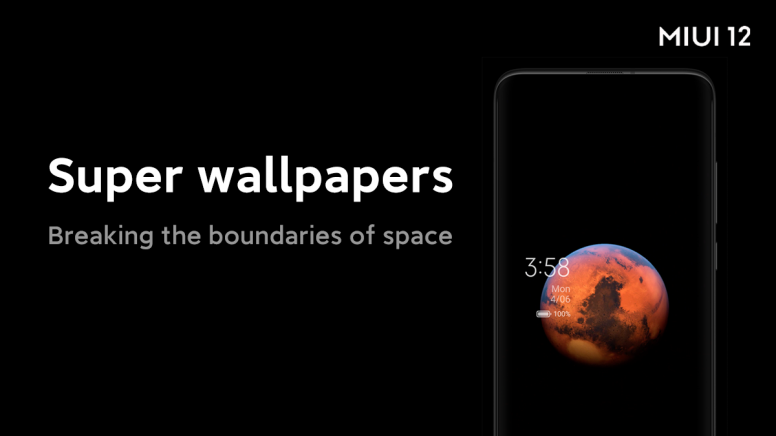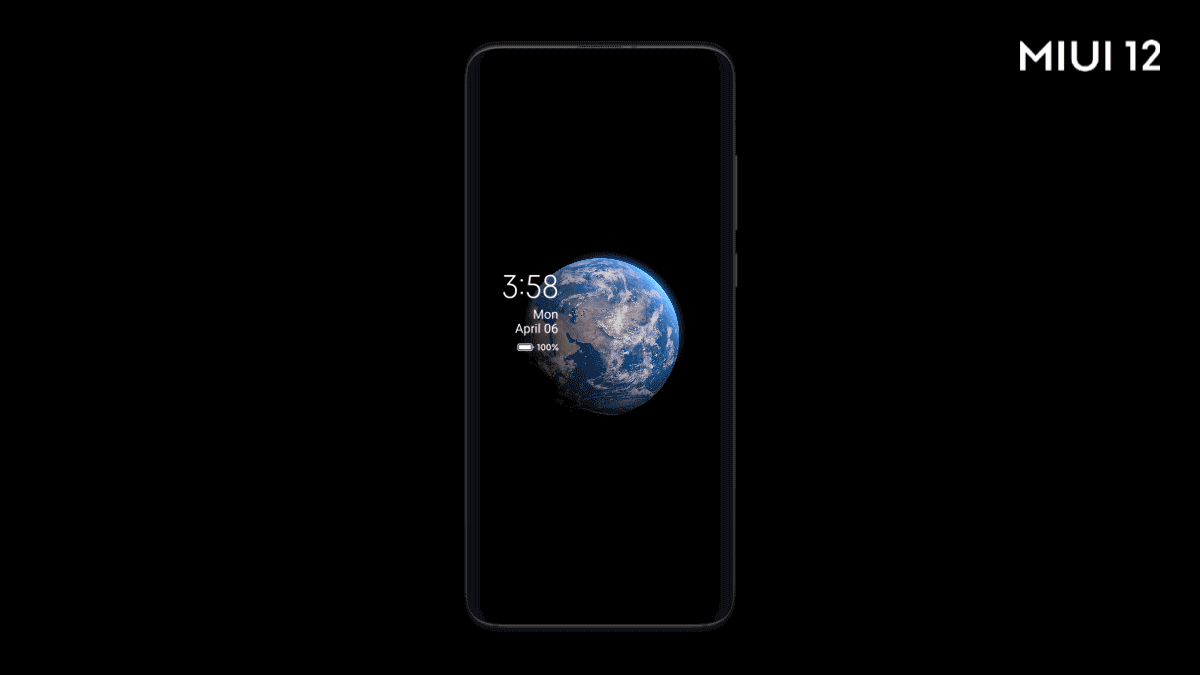 Casting
Have you got annoyed when all the cords and cables get tangled when you're about to give a casting? MIUI 12 introduces a built-in universal casting tool that enables you to cast everything much more conveniently with your phone. Yes, everything!
Videos, images, games, documents, and even apps. You can cast everything that you want to. What's more? Private casting secures that your personal messages and calls stay only in your phone screen. You can also minimize the presenting window and do something else.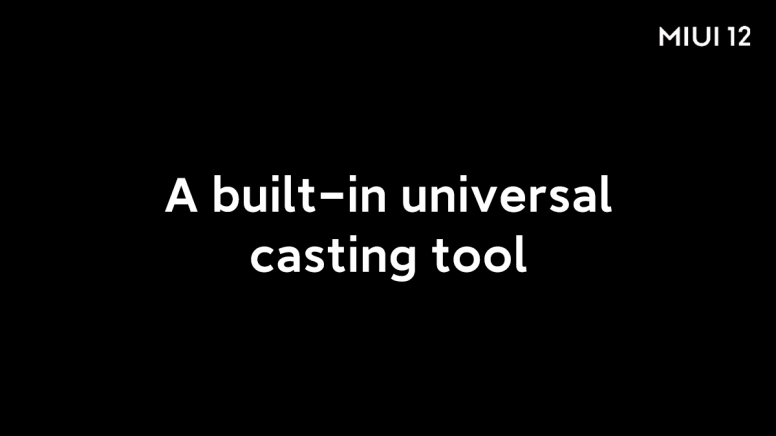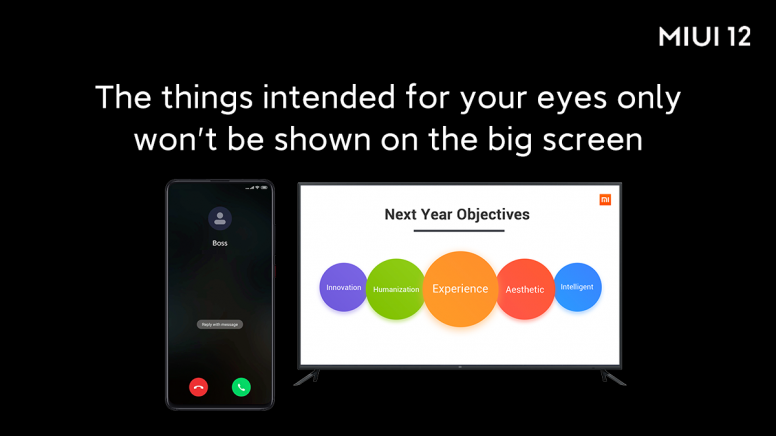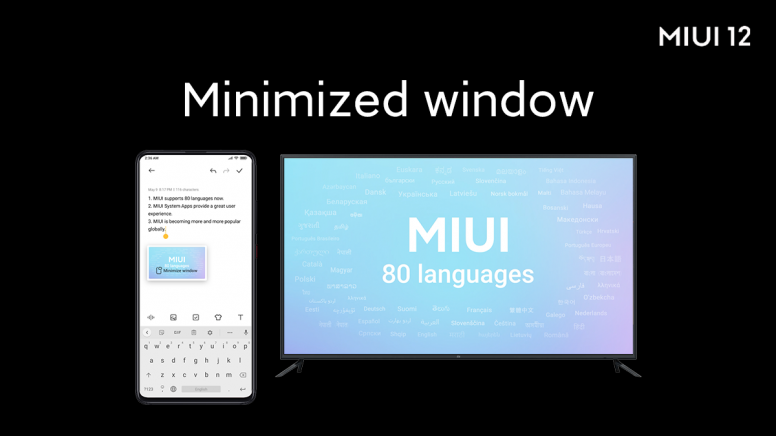 Floating Windows
We introduced floating windows to enable perfect multitasking on phones. Now you don't have to switch between apps when you're multitasking a few things on your phone. You can open and close a window in a single tap. You can also minimize a window and hang it on one of the corners when you are working on another window.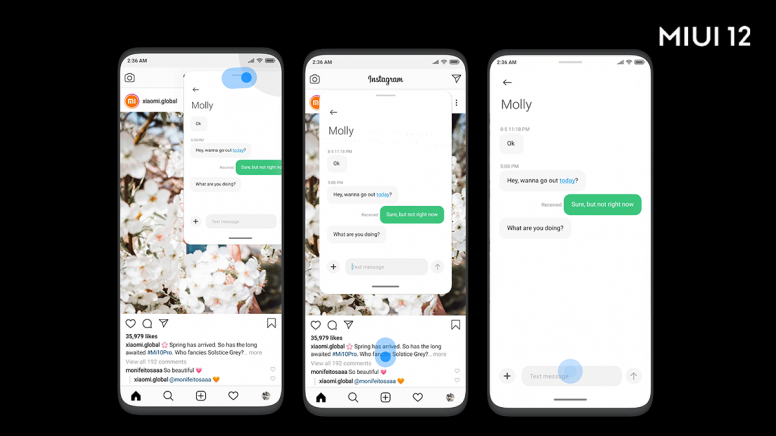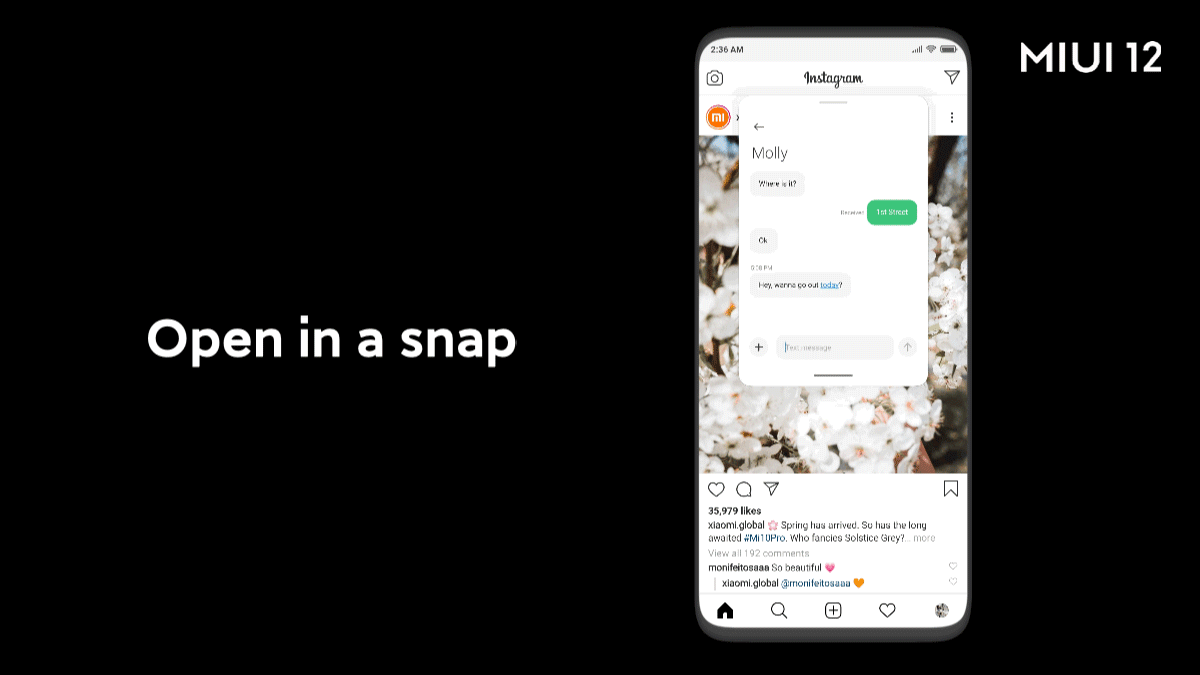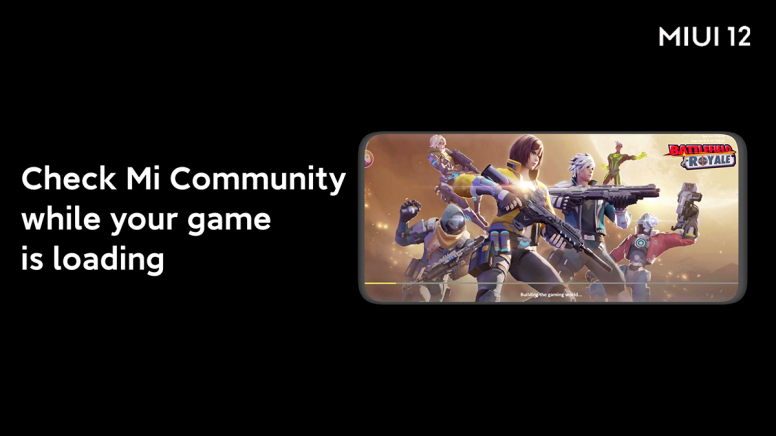 Ultra Battery Saver
Out of power is one of the most anxious things in the world. We introduced Ultra Battery Saver to enable your phone to work 5 times longer on standby when there's only 5% power left.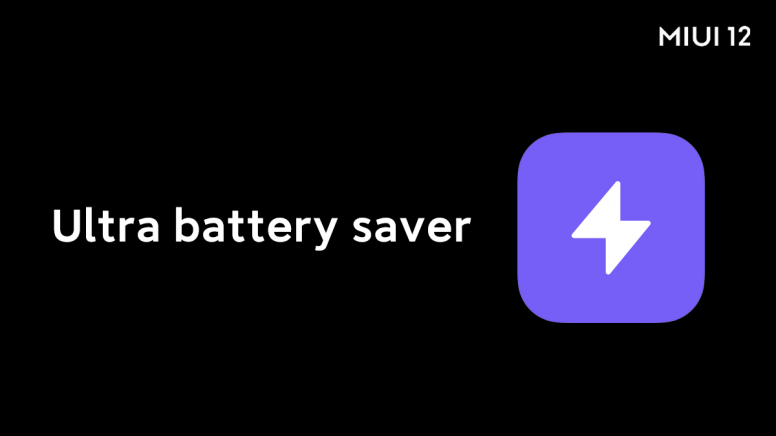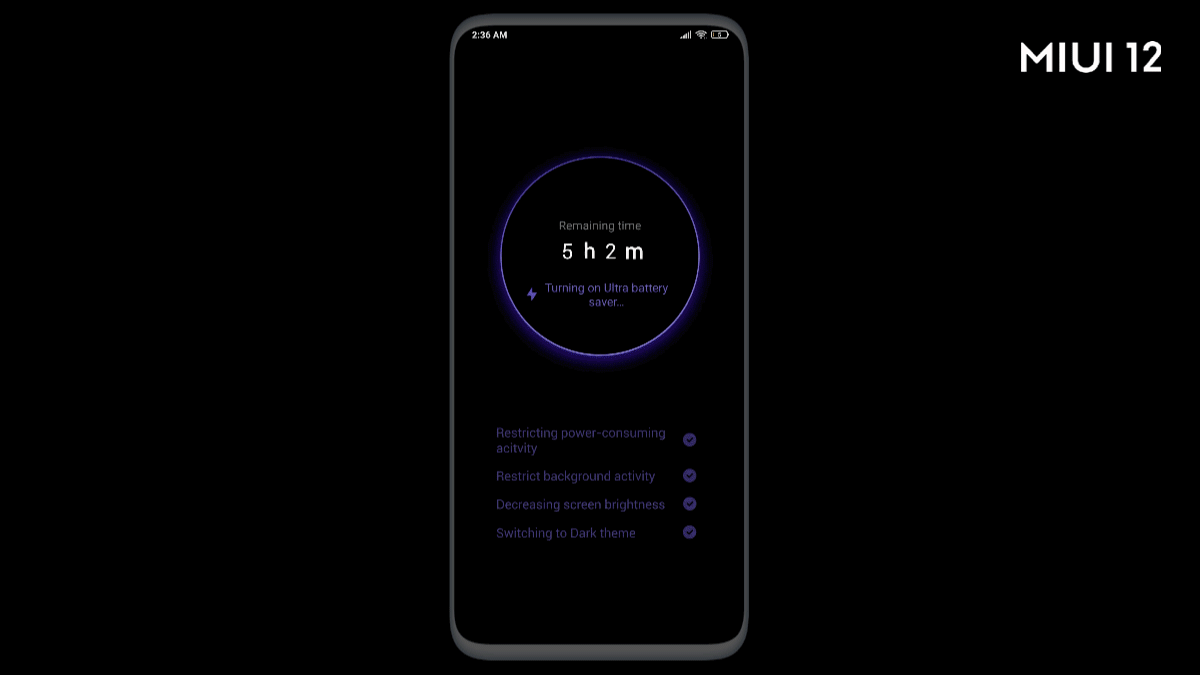 Dark Mode 2.0
Last year, we introduced Dark mode on MIUI 11, which has been working perfectly with our system apps. Now we did the adaptation for all third-party apps, allowing you to enjoy a universal dark mode on your phone.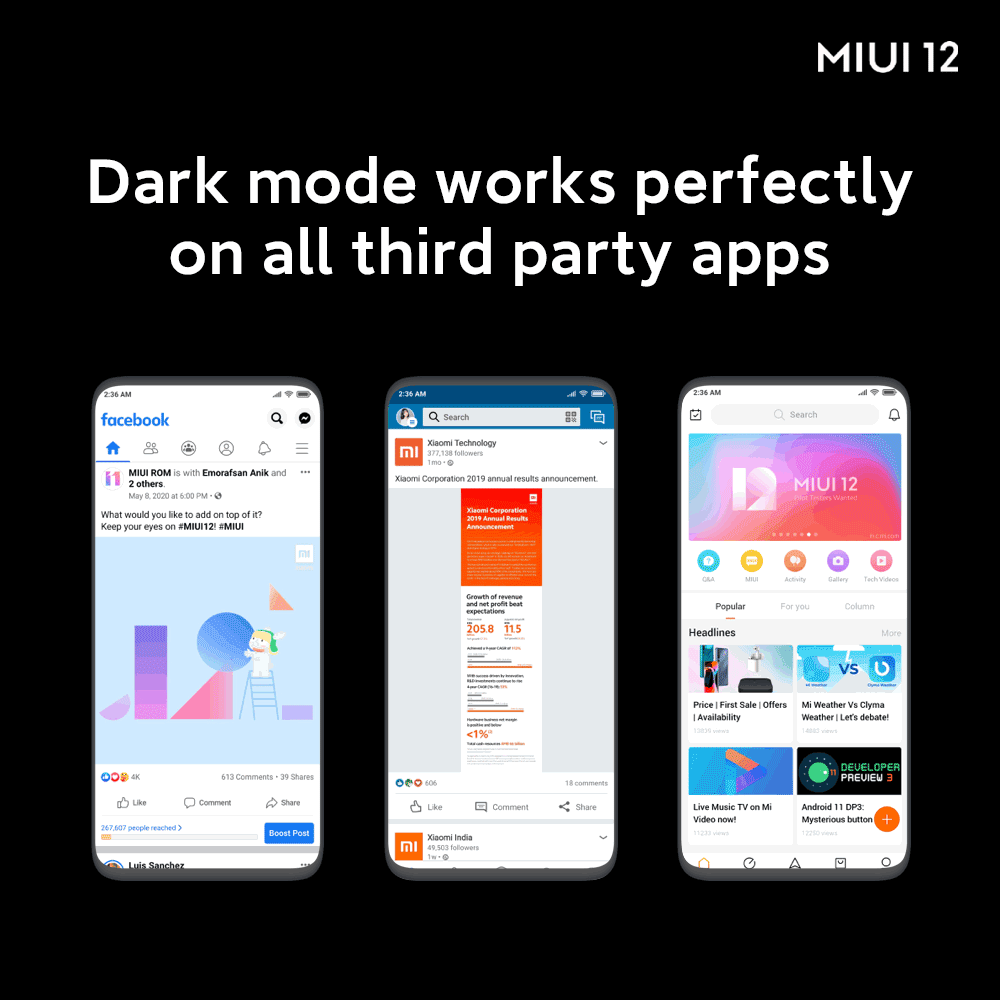 Enhanced Privacy Protection
Privacy has always been at the core of our values. For the past 10 years, we have done a lot to bring our users continuous privacy protection. Now with the matured and evolved system, MIUI takes a step further to address your privacy concerns.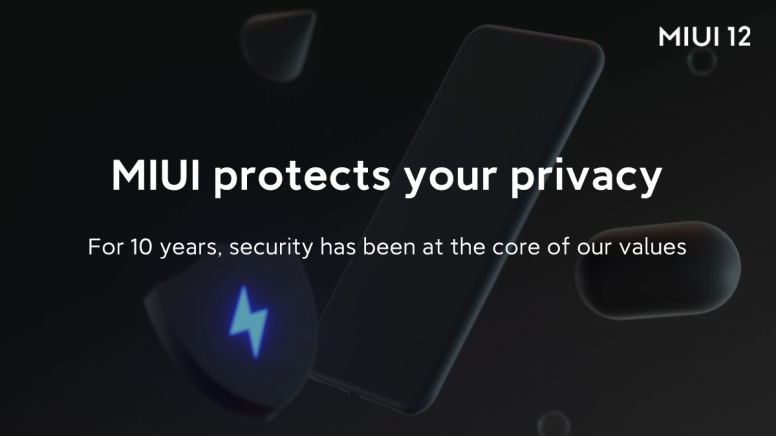 For some sensitive app behaviors, including background-running Camera, Microphone, and Location, we introduced a new Permission Notification feature. When the camera, microphone, and location are running in the background, a bright notification icon will be shown on the status bar. By tapping these notification icons, you can disable the permissions in a tap.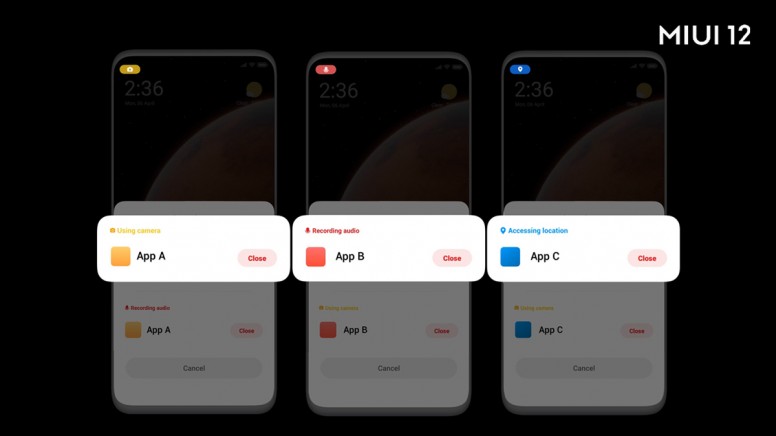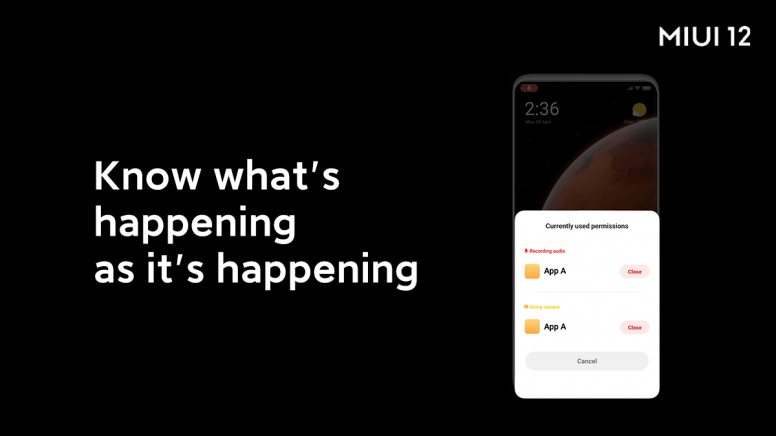 MIUI 12 offers enhanced permission control that will allow the permission to be used only while you're using the app. The right to make decisions is in your hand.
Do NOT want to include sensitive information when sharing photos? Just erase them before sending them out!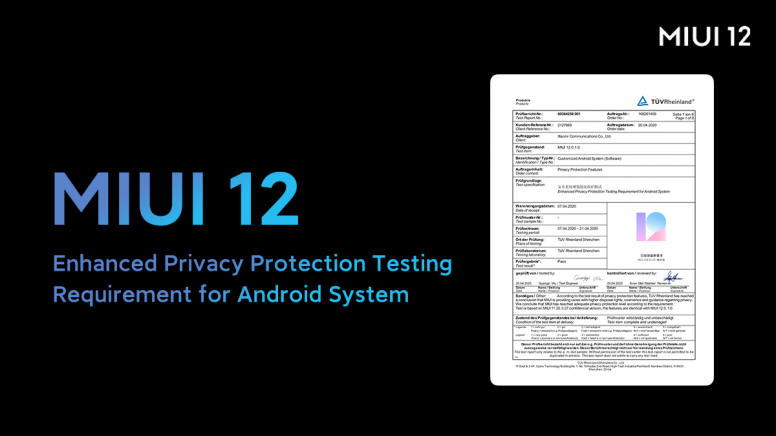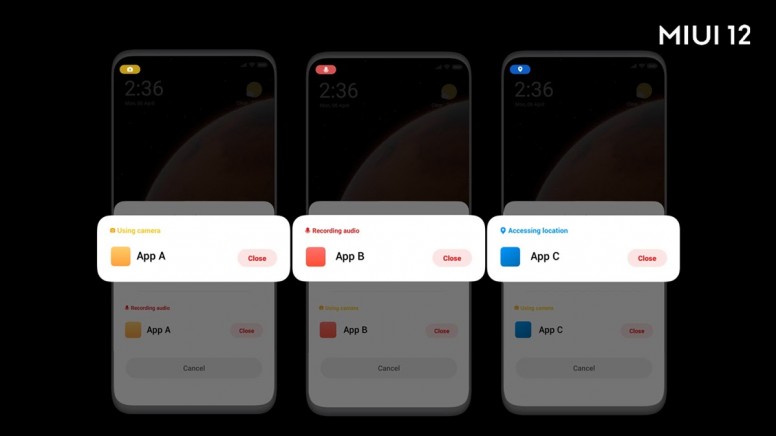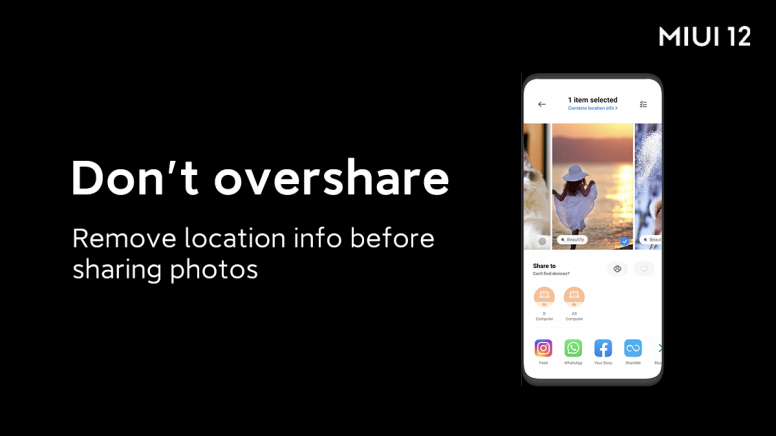 Our enhanced privacy protection has been recognized by various privacy tests and certifications. MIUI is on the way to be your most powerful privacy guard!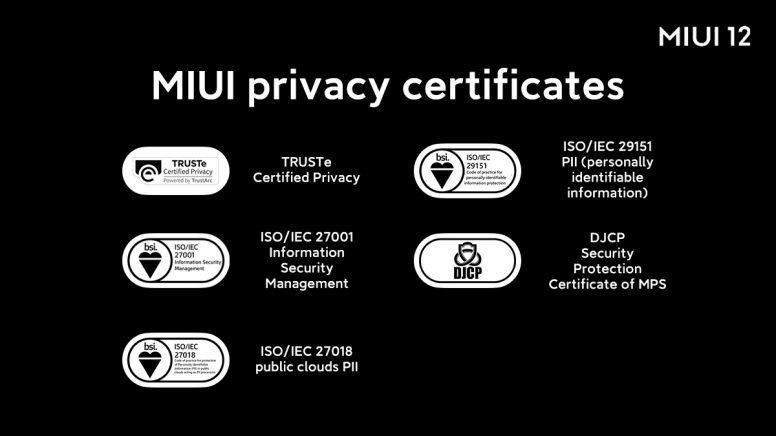 So much exciting stuff! MIUI 12 is rolled out with a cutting edge tech innovation and many world-class features. Good news for you! MIUI 12 will come to the five models by the end of June and other devices will catch up soon after that!
Stay tuned with Mi Community Bangladesh! We promise that a decade's masterpiece is worth your wait.
Which Feature of MIUI 12 Impressed you the Most? Leave a comment.
Thanks a bunch to our admin mnnahid bhai, for your restless support and direction.
Relevent thread:
Rate