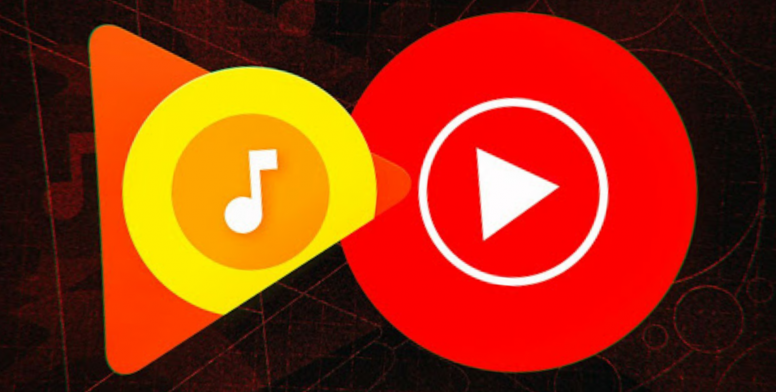 Assalamu Alaikum Mi Fans,

Greetings from Mi Community Bangladesh Tech Team. Google is finally starting to transition Google Play Music subscribers over to YouTube Music, its new default streaming service. This signals the end for Google Play Music. Google Plans to shutter the ageing music app later this year, but it doesn't have a set date yet.

Your library encompasses a great deal of content, personal preferences, and history. It, of course, starts with songs and albums in Play Music's catalog that you've saved by tapping Add to library. All Google Play purchases and file uploads are also included in the transition, with the cloud locker being Play Music's defining feature for fans of the service. You can find this content by visiting the Library page, selecting Albums/Songs/Artists, and then the Upload tab.

The Transfer Process:
Once this transition is rolled out to your account, YouTube Music on Android and iOS will surface a prompt to "Transfer your latest Google Play Music additions" in the Home tab, while music.youtube.com/transfer will become available. Cover art from your library is shown on the migration page, with a Transfer button in the bottom-right corner. You can reinitiate this process by visiting Settings Transfer from Google Play Music.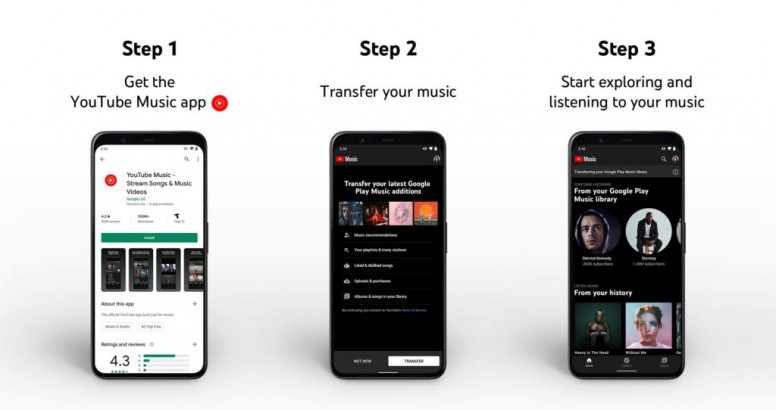 YouTube Music was designed to blend the best of on-demand music streaming with all of the music videos and live performances that can be found only on YouTube. In recent months, Google has continued improving the service by integrating more features from Google Play Music like uploads and by adding a new explore tab to the mobile app, where you can find new releases, top tracks, or a playlist to dive into. Song lyrics are now easy to get to from the now playing screen as well. This shift is an important step if Google wants the service to build any kind of momentum.

All Play Music users will be emailed with detailed instructions on how to begin. This process will take a couple of weeks as Google rolls it out on a country-by-country basis. Pricing and benefits will not change as part of this transfer as users get grandfathered in with their old monthly rate.

Today's development comes as Google confirms our earlier report that Play Music is shutting down later this year. Users are being informed about this upcoming deprecation with messages like "YouTube Music is replacing Google Play Music" and "Google Play Music is going away."

The migration tool is rolling out as part of a server-side update, and should become accessible for most people on version 3.65 of YouTube Music.

Source: [1]



Special thanks to our admin

Nahid

Vai & super moderator

Shahed

Vai for continuous support and inspiration.

Our Social Network:

Please Read My Previous Threads:



Stay Safe, Stay Home and Stay Healthy




Popular Columns Across Mi Community: