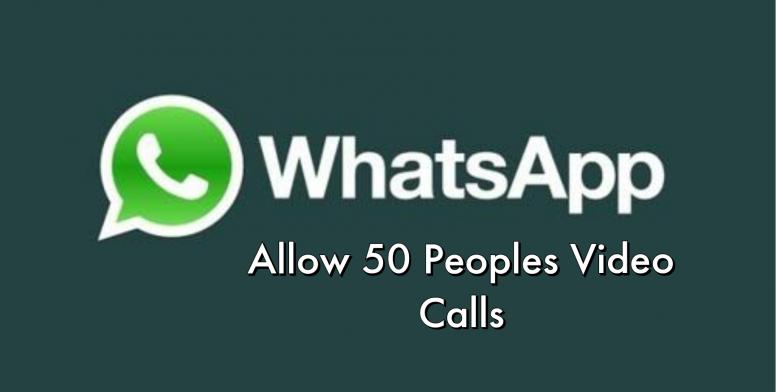 Assalamu Alaikum Mi Fans,
Greetings from Mi Community Bangladesh Tech Team. WhatsApp increased the participants limit on a video call to eight people and the company is now working on allowing 50 participants on a video call to take on Zoom.

WhatsApp Web will soon allow users to move video calls to the newly announced Messenger Rooms. In case you don't know, beta testing the popular messaging app, a shortcut for Messenger Rooms has been enabled on WhatsApp Web version 2.2019.6. This essentially means that It will enable users to connect with their peers via Messenger Rooms from their PCs and laptops. While this new version hasn't been rolled out to all users yet, it is reported that it would be soon available to WhatsApp users via future updates.

Attention:

The Messenger Rooms Shortcuts feature is not available yet.
WhatsApp is working on the feature in this update and they will continue the development in order to ensure the best bug-free experience for you.
Seen that it's a feature under development, it's not available yet in your WhatsApp Web and Desktop update.


What is Messenger Rooms?
Messenger Rooms is a place where you can start video calls on a private space, sharing an invite link. People that don't use Facebook can also join the video call.

The shortcut is said to appear under the Attach button along with other options. Clicking on the shortcut will automatically take users to the Messenger Rooms window to begin a video call. The feature will also ask users if they want to create a room from WhatsApp or head to Facebook Messenger to create the room. Users will also be able to make either a group video call or Messenger Rooms call from either WhatsApp Web or Messenger. The host of the video will be able to send a link for the call and participants simply need to click on it to join. One will also be able to invite people to the video call via the Facebook news feed, events page, groups and so on. To join the video chat a person doesn't need to have a Facebook account or be friends with the host on Facebook.

The feature has started rolling out in phases to WhatsApp Beta for Android and will be available for iOS and Web as well. It is not clear if WhatsApp plans to reduce the participant limit on Android and iOS as it will difficult to fit 50 people on a small smartphone screen.

Source: [1]



Special thanks to our admin

Nahid

Vai & super moderator

Shahed

Vai for continuous support and inspiration.

Our Social Network:

Please Read My Previous Threads:



Stay Safe, Stay Home and Stay Healthy




Popular Columns Across Mi Community: