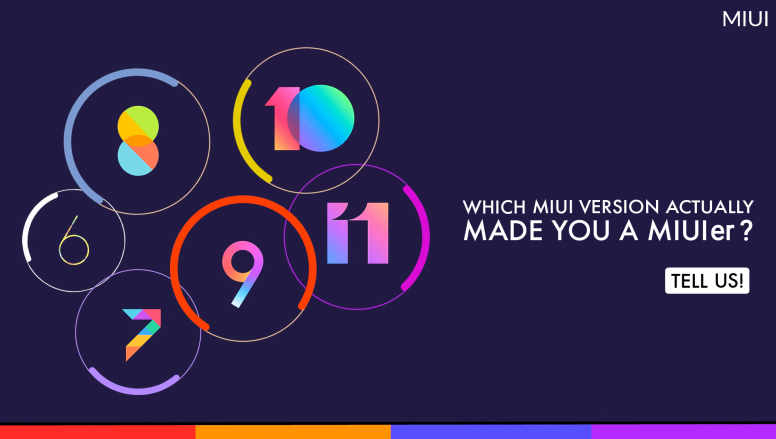 Hello, MIUIer
Back in the day when Stock Android ROM was the only option available to the smartphone users, Xiaomi came up with MIUI ROM, enabling users to customize their phones the way they want, straight out of the box. So... MIUI was launched on 16th August, 2010. The thing is, the testing was begun with only 100 supporters. Since then, it has grown rapidly, now we have over 300 million monthly active users. The dream was to customize Google Android mobile system, so, Xiaomi had revamped UI, features, designs... still, it keeps doing same, with each MIUI build.
As you might have guessed, the global launch of MIUI 12 is really around the corner, the wait will be over soon, and curtains will be raised from the most awaited MIUI version. A few days ago, we got the MIUI 12 China ROM, which brings new animation, aesthetics, and privacy functions along with an elegant and ultra-smooth UI experience, AND, now the time has come for its Global version to appear. Standing at the forefront of design and user experience, MIUI 12 once again will ignite your imagination with its whole new set of features & functions. So are you ready to welcome it?
Let's have a look from MIUI 1 to MIUI 11:- Link

Version No.

Android Version

Release Date

Changes

MIUI 1

2.1

16 August 2010

Initial release

MIUI 2

2.3.6

October 2010

Redesigned user interface,

Into it we can change the theme

MIUI 3

2.3.6

March 2011

Redesigned user interface

MIUI 4

4.1.2

January 2012

New user interface, Added antivirus

MIUI 5

4.4.2

1 March 2013

New user interface,
Google services were removed from chinese version

MIUI 6

5.0.2

16 August 2014

New user interface

MIUI 7

6.0.1

13 August 2015

Locked bootloader on selected old devices and all released afterwards
New Themes, Improved Battery Backup

MIUI 8

7.1.1

16 June 2016

Minor changes to the user interface
Updated sysytem apps,
Added support for secound space, Quick Ball and Dual apps

MIUI 9

8.1.1

10 August 2017

Added Split Screen
Improved Notification Shade and Quick Card
New Silent Mode, Added Key and Gestures shortcuts

MIUI 10

9

19 June 2018

New Notification Shade, Extended Notifications Functionality
New recent apps screen, Volume control clock, Calender and Notes.
Dropped device run android Lollipop or below

MIUI 11

10

22 October 2019

Dropped devices running Android Marshmallow
Monochrome ultra power saving mode
Mi calculator (Pip Mode) New Icons, App drawer setting for system launcher
MIUI 12 is going to launched globally on 19th May. I know you guys are very excited for this. Till then hold your breath! We have some exciting tasks lined up for you in Global Community! Lets start with today's one. Every Mi fan had a story to become a die hard MIUIer. If I talk about myself, I first saw MIUI 8, running on a friend's phone. I was so impressed, since that time I have been using MIUI, only MIUI.
So let's know in comments below!
Which MIUI version actually made you a MIUIer?

Rate