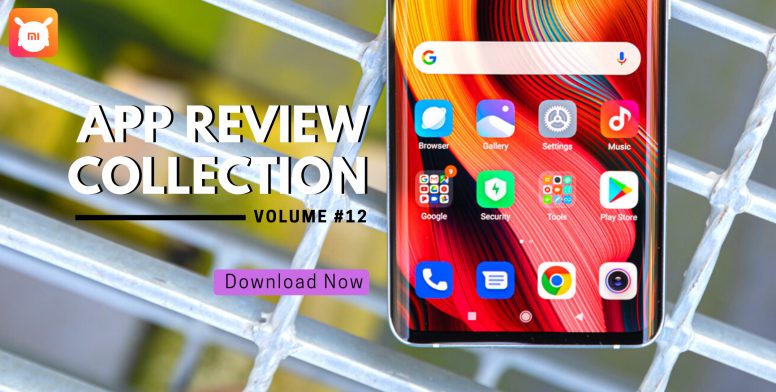 Hey Mi Community Members,

MI App Review Team (MI ART) is built to provide you original cool app reviews and help you choose the best apps out there in the Play Store. We are hard-working to write and share many original reviews. Here you can have all our app reviews done in last month as a single collection thread. App Review Collections are made to help you enjoy the reviews once again! All credits to the authors!! If you are also good at or interested in app reviews, please send a PM to slavin23 to join us at your convenience! Thanks in advance!

P.S.: Only parts of their reviews are quoted here! Click on Read more to get more detailed info about the app review, please check the details via the link



__________________________________________________________________

by imbaalu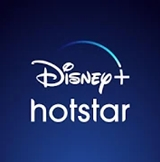 Hello one and all. It's again time for the review of the week. I hope everyone liked my last thread about " MX Player Pro ". Thanks for the response given for the thread and with the same energy i came with another best app to pass the time in this crucial lock down, caused by covid19. Hope you all are doing good and staying at home. Coming to the app Hotstar is the first and best OTT app in india offering wide range of live and exclusive content and the app is being developed and maintained by " Novi Digitals " under entertainment section. Let's get started with the review, features, pro's and con's etc.,

Read more...


__________________________________________________________________


Hello MIUIers,
Hope you all are doing well. Spending time in home can be quite boring unless you are playing, watching movies etc. Among most popular medium to spend time are probably Facebook, Youtube and Tiktok and some of you must be using them too to spend time. While they do help in spending time some may look for new and creative ways to spend this time. If you are good in drawing and like animation and animating things then look no further FlipaClip is the perfect companion for you to use your creativity and engage in binging your imagination into reality.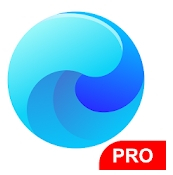 Hello Mi Fans,
How are you all? Hope you all are safe and healthy in this challenging time. Stay home. Stay safe. Better days are coming! While staying at home, give a read to my review. You would surely enjoy it. Web browsers are one of the most important apps for our devices. Having the right features and performance while browsing the web can literally change your entire experience. Finding the right one can be difficult because there are so many options and the face of the web is changing all the time. Today, I am going to take you all through the journey of one such browser, from Xiaomi : Mi Browser Pro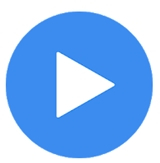 Hello everyone, it's review time again. Hope you all are doing good at home. Today I'm gonna review my most favorite media player in the world. Not only for me. But also, for a lot of people across the globe. The MX Player is the most favorite and most welcomed media player across the world on the android platform. Whether, there's a comptitior for this or not. Formerely, the app is being developed and maintained by J2 Interactive team and now it became, MX Media and enterainment, under Video Players & Editors category.So, today I'm gonna review about the Pro version of the app called MX Player Pro. I'm gonna show and compare you and review the features of the Noramal and the so called Pro version of the app.
Read more...

__________________________________________________________________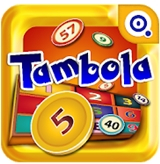 Hello MIUIers, hope evryone is doing great. Now we're at the final week's review of the month. This is the most excitement part of my ART journey. Guess why?? we can review our favorite and cool game review in this final week. So, let get started. I'm going to review a game " Tambola " the game name may varies for different regions, but the game is being developed and maintained by the same Octro Inc, team. Under, Casino category.
Firstly, the game is originated from south italy and there might be different set of rules for different regions globally. Especially, in india itself we have numours names and different set of rules for the same game from all over different states or regions. But, globally it's a common name as " Tambola " now the game is live online and digitally with real online players.
Read more...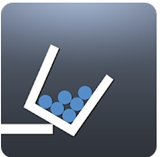 From the book, Mindset: The psychology of success, by Dr Carol S. Dweck, the program, Brainology, designed by her teaches us that the brain develops when it is stretched and exercise. New connections between the neurons are made, making the individual smarter than he used to be. Often times, the awareness of this knowledge is not the problem. The problem lies in finding the a mental exercise that matches our interesting in addition to it being fun. Mental games have come a long way in helping us with this. Here's a quite intuitive one that uses the laws of physics to actually bring fun and exercise our mental muscles. Ready for this?! Brain It On!
Read more...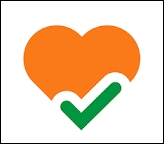 Hello MIUIers, hope you all are staying at home and doing good. We finally entered the 4th review week of the month. Thank you very much for showering your love on my previous two reviews and still I'm gonna continue this, if you support me like this. I know how the entire world is suffering from this COVID19. Many are stuck at their work places or outside their native places and many are lost their lives, due to lack of proper communication or guidance or even, proper care.
Especially at my place, we've completed a 30 day lockdown and entered the other phase of lockdown, technically we can name it " Lockdown 2.0 ". Yes, mostly everyone got an idea, why I'm talking about these things. Today, I'm gonna review " Aarogya Setu " app released by NIC eGov mobile Apps, issued by Government of india on public interest, to ensure adequate social protection for all indians. I don't know about others'. But, we should thank our Government, to fully utilizing its exceptional digital capabilities in this COVID19 situation.






Shortlisted Game Reviews for Voting:



Previous Collection:




Thank you all for reading!

And please wait for the next App Review Collection Exclusively provided by MI ART
Don't forget to vote! See You All in Next Collection Thread



Rate