Mi Portable Electric Air Compressor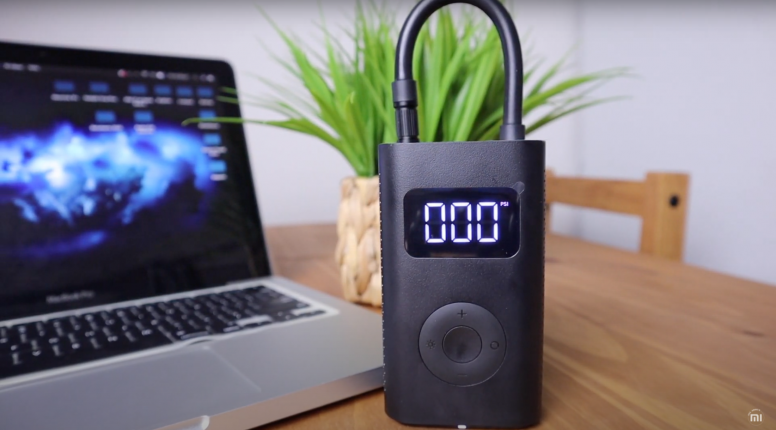 A high quality portable air compressor for cars, bikes, motorcycles or ball.The idea is not new. The search for an "electric air compressor" has produced hundreds of results in Amazon alone. But what makes this better? Where other devices look like cordless screwdrivers or other tools, the Mijia model looks like an iPod. The buttons sit in a ring, a display above serves as a display. There are no more details to be found on the matt black air pump, and in fact it can't be recognized as such from the outside. It has an LED indicator light that sits on the bottom.Charging is easy since it is just using a micro USB and is compatible with most phone chargers. It only take less than 3 hours to full charge the 2000mAh battery.
Watch the video below for more details.
Specification:
Brand
Xiaomi
Model
MJCQB01QJ
Storage temperature
-10℃-45℃
Charging interface
USB
Inflation pressure range
0.2-10.3bar / 3-150psi
Charging parameter
5V 2A
Battery capacity
2000mAh
Working noise
Distance 1m noise is less than 80dB
Operating temperature
Charging: 0-45℃
Discharge: -10-45℃
Charging time
2000mAh
Tracheal size
Tracheal pull-out length: 180mm
Size
124 x 71 x 45.3mm
Net Weight
About 430g
Application scenario
Meet the needs of bicycles, motorcycles, cars and a variety of balls
Features:
Digital tire pressure detection.
Stop when the preset pressure is full.
Built-in lithium battery.
A multi-purpose machine.
USB charging, LED lighting.
Package included:
1 x Mi Portable Electric Air Compressor
1 x French air nozzle adapter
1 x Gas needle
1 x Charging Cable
1 x Storage bag
1 x Instruction manual