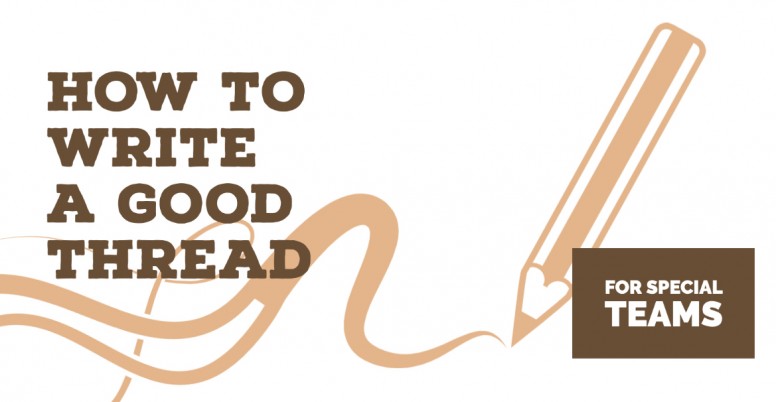 Hi Fellow Fans,
It has been a long time since I joined Xiaomi forum and there will be a day when I will have to say goodbye to this forum and my close friends here. But that day is not today. Today I'm going to write about what I appreciate the most about Xiaomi forum (and the community now).
One of the things that I have learned here during my long tenure as a moderator and super moderator is that how to write well. When I look back upon the time when I joined the forum and compare it to today, I feel that I am a very improved writer now. These improved skills have not only helped me under forum but also it has helped me communicate well in my personal and professional life.
So, I thought it would be better if I could share my experience and my skills and methodology which I use when writing threads on this community. I hope this will help special team members and other users to shorten their own learning process and fulfil their desire of having their threads featured on the home page I even pushed via the app to the community uses worldwide.
Before I start, I would like to quote Frederick Nietzsche:
You have your way. I have my way. As for the right way, the correct way, and the only way, it doesn't exist.
Everything that I'm going to mention in this thread is my personal opinion and based on my experience. This doesn't constitute any official procedure at all. These are merely a guideline for you to follow should you choose to and are completely optional.
So, let's start with the major logical steps in writing a thread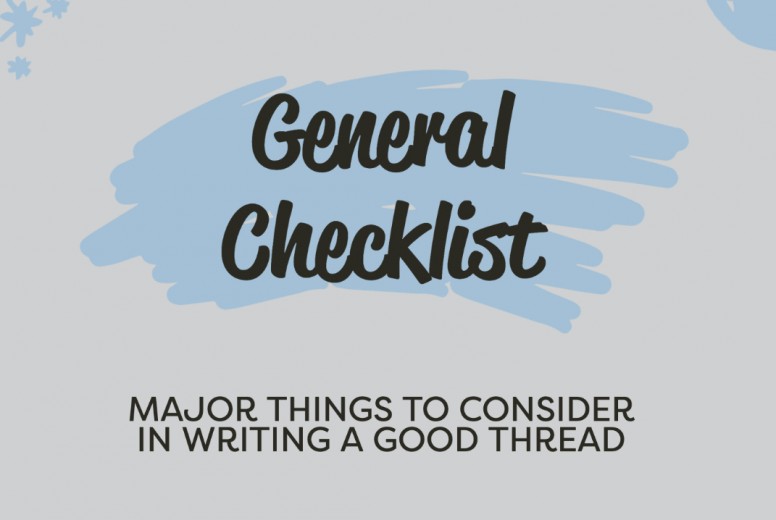 TOPIC
The very first step to creating a thread is to find a suitable topic. You should be very careful in choosing the topic for a thread.
The topic should be unique, not previously already covered by somebody else,
The topic should be relevant to the subforum are going to write in,
The topic should be related to Xiaomi products and services, and
The topic shall be useful and interesting


TITLE
Once you have a clear topic in your mind, the next major step is to find a suitable title.
The title should be crystal clear, non-ambiguous
The title shall be able to provide a one-line summary of your complete thread
Please Capitalize Each Word In The Title For The Thread [Example Is This Line]
Please do not use all caps for the title, it is against the Internet etiquette.

A good banner that should be placed on the top of the thread adds to a good presentation of the thread and creates user interest to read further. You may check with your team leaders for the preferred size and font for the thread banner. Ideal software to create such banner will be Adobe Photoshop or Adobe illustrator, However, you can even use Spark or Snapseed or any other simple image editor of your choice. you can always reach out to your team members for help with the banner if there's somebody in your team who is good at image editing software.


I usually prefer to start the thread with a greeting or a simple hello to fellow fans. After that first paragraph of your thread shall be able to provide background about why you're writing this thread or what are you going to write in this thread. You should be careful to keep the introduction short enough to retain the readers' interest. Too long and the reader might get bored. The main aim of the introduction is to create the rapport with the reader and arouse his interest in reading the complete thread.
Once you're done with the introduction you can proceed to write the remaining contents of your thread.
Ideally, the whole thread shall follow a logical sequence.
I would recommend you create the skeleton of the thread by listing down the main parts of the article in a logical sequence first. Later you can go ahead to fill up the remaining content and details for each of these main parts.
Please ensure that your thread is not a copy-paste of another article.
Please do a plagiarism check before posting the thread. There are many online tools which are free I prefer to go with Grammarly. I will not recommend anything that has a plagiarism level of more than 40%.
Please also do a grammar check. There are multiple tools for this as well and you can choose one of your choice. I use Grammarly extension for this also.

It is recommended to have a proper closing summary/statement or paragraph. It could be a simple acknowledgement or thanks to people who have inspired you or helped you to write the article.
A good article shall have a good mix of text and pictures relevant to the thread. It helps to maintain reader interest as well as improves the overall presentation of the thread. Apart from using pictures, you can even add YouTube content into your thread.
Other General Guidelines are:
You can use text formatting (colour, bold, italics etc.) wisely to improve the overall presentation of the thread. However, too much formatting is also not good.
Size and choice of fonts also plays an important role
You can always write a thread and review it after some time to see if you want to improve something. You can also take help of your friends or team members proofread your thread and have their opinion or advice on how to improve it.
Please do not infringe any Copyright in your thread or any multimedia in it. You can take non-copyrighted content from Wikimedia Commons or unsplash.com

I think that's all from my side for today. please do feel free to reach out to me for any questions queries or clarifications you might have And I will be happy to assist.
I would like to thank all the fellow moderators, super moderators, admins and ex-admins who have played a huge role in the improvement of my writing skills hitherto.
Always believe something wonderful is about to happen!
Rate