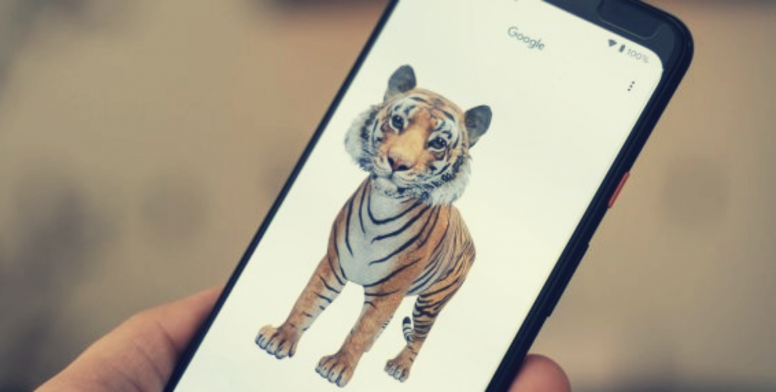 Hello Mi Lovers,
Greetings from Mi Community Bangladesh Tech Team. At its I/O conference in 2019, Google announced that it would be adding augmented reality objects to Search. Over the year since, Google has a bunch of 3D animals you can view in Google Search using AR here's the full list.
Google's AR objects in search are incredibly easy to access. The objects are added to search in the belief that the easiest way to learn about something is to see it. By seeing things in augmented reality (AR), users can see the scale of an object and also details they might not notice from just a simple picture.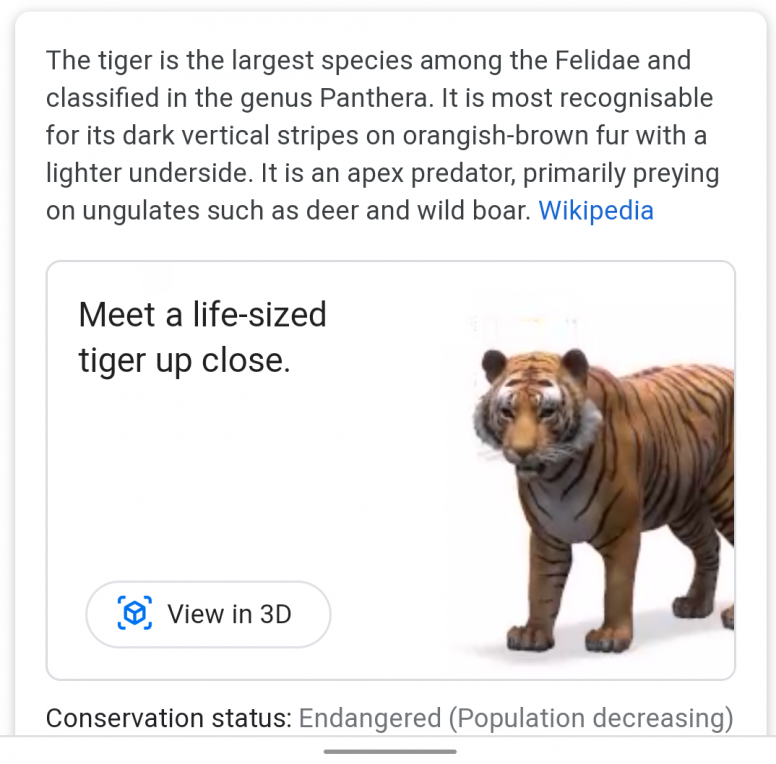 To keep this easy to access, Google puts its 3D animals and other AR objects right at the top of search. For example, searching for "tiger" will show a Google Search Knowledge Panel. These panels are often shown for movies, famous celebrities, and other subjects. In the case of a 3D animal through Google, you'll see an overview of what the animal is, a few images or it, and a section which says "Meet a life-sized tiger up close" and a "View in 3D" button. That button launches the AR experience.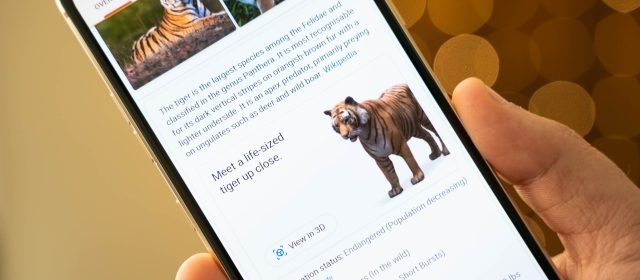 The good news? Most modern smartphones are supported! To view AR objects in Google Search you'll need:
Android smartphone or tablet: Android 7.0 or higher w/ pre-installed Google Play Store
iPhone/iPad: iOS 11.0 or higher

Google keeps adding new animals and birds often. We try to cover the currently available objects list.
Alligator
Brown bear
Cheetah
Giant panda
Hedgehog
Lion
Tiger
Snake
Turtle
Wolf
Cat
Dog (Labrador Retriever, Pug, Rottweiler)
Goat
Horse
Shetland pony
Duck
Eagle
Macaw
Angler fish
Emperor penguin
Octopus
Shark
Human skeleton
Space Planets (Mercury, Venus, Earth, Mars, Jupiter, Saturn, Neptune, Uranus, Pluto)

These examples aren't quite as straightforward as the 3D animals, though, as the 3D models appear lower in search results alongside the websites that power them.
Special thanks to our Admin
mnnahid
& Super moderator
Shahed
for continuous support and inspiration.