Hello all you wonderful MIUI fans out there!
In the hopes that we can get to know each other a little better I would like to let you guys know a little more about me.
I come from humble beginnings in a little town you may have heard of called New York City.
….… Ok so maybe not the best image to depict humble beginnings. Let's try again.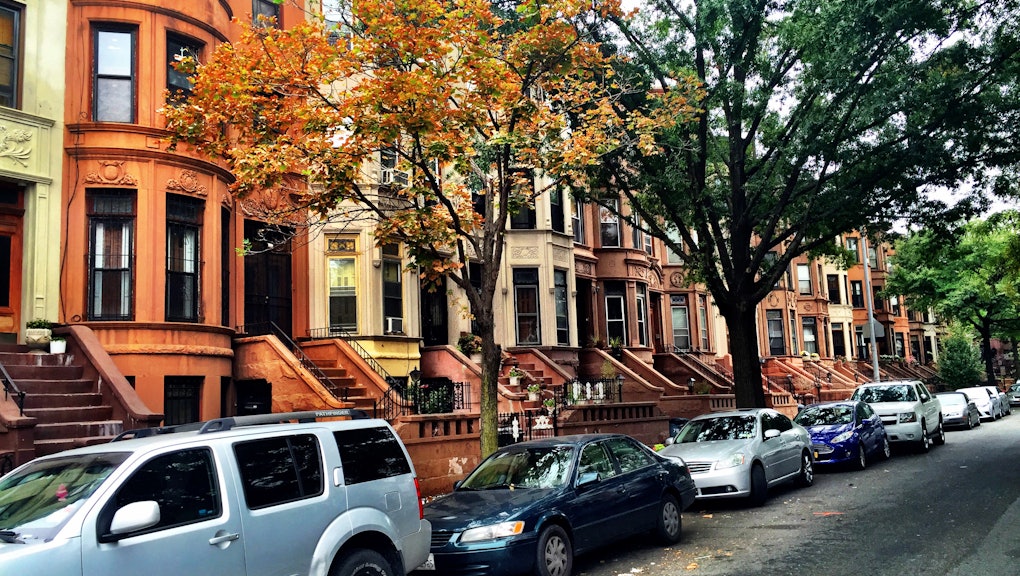 That's better. To compare my neighborhood to some of yours which I've had the pleasure of seeing through the photos you've shared you might notice my neighborhood is a little more gray and kind of cramped. Most living spaces here are pretty claustrophobic so you really appreciate what you have to work with. We also have an appreciation for nature because we don't usually see much of it. (Over in Brooklyn that one lone tree is shedding a knowing tear right now.) But one of the perks to growing up in such a densely populated urban space is that there's no shortage of people to interact with and a heaping helping of information to tickle the intellect.
I think it's through those early experiences that I developed a few of my strongest characteristics:
A great love of science and technology
The belief that just because something's popular doesn't make it good
A dislike for hypocrites

Nope a little further back than that.
The more things change the more they stay the same. It is quaint that it's over a decade later and we're talking about the RAZR vs the iPhone again. Anyway back in those days the smartphone wasn't a thing. The original iPhone that would eventually kickstart the smartphone revolution was just a candybar cellphone with a touchscreen. Something like a Palm Pilot. This is when characteristic #2 kicks in because you see everybody wanted the iPhone. But I was on the other side thinking to myself why anybody wanted a candybar device with such a large and vulnerable screen? (Gee I wonder what people complain about smartphones these days.
) Back in those days the flip phone was preferred both for its more protective design and just the novelty of the flip. I mean: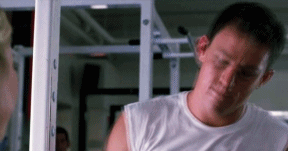 You just look cool answering calls with a flip. But one of the biggest reasons why I rejected smartphones for so long was that smartphones weren't so smart back then. From only being able to use a single finger to poor battery life and just the immense amount of lag those devices had really made it easy to stick with the RAZR. But then Motorola made their next RAZR into one of them. It was that hypocrisy that pinched at my #3 characteristic so I was no longer tethered to the brand.
So how did I find myself a fan of Xiaomi if I didn't like smartphones? Well that's what #1 is about. It wouldn't be until after I had to buy my first smartphone that I would discover Xiaomi but I wasn't wrong about my reasons for not liking smartphones. The Samsung Galaxy SIII (the best the industry had to offer at the time) proved my point by barely lasting half a day on one charge, lagging tremendously no matter what I was doing and being so fragile that it was the first phone I ever kept in a case. But by 2014 smartphone technology finally got on track. And by that I mean Xiaomi. I would end up testing out an acquaintance's Redmi Note 4G for the first time. I didn't expect much but for the first time since my old RAZR I found a phone that could last one whole day on a single charge. I found a smartphone that didn't stutter and lag from doing anything with it. And while I think the Redmi Note was still made of fragile plastic the Mi 4 I would decide to buy based on my experience with it was much more durable than the SIII. (I would know. I accidentally dropped it enough times.
)
My old Mi 4 would be my gateway into becoming a Mi fan and Xiaomi hasn't let me down yet. A year later Xiaomi would unleash the Mi 5 the first Mi Phone to overtake rivals in raw numbers from software optimizations alone and show off a longstanding tradition of Xiaomi providing us with the best technology for what they should cost.
Then only half a year after that we had a brand new era of smartphone history that we are still in today! The Xiaomi Mi MIX was the first of its kind just like the iPhone before it. Where iPhone was the first time the world saw a candybar cellphone with a large touchscreen the Mi MIX would be many firsts for the industry:
The first time a smartphone housed an edge to edge full screen display
The first time a very premium material - 8H ceramic - would be used in a smartphone
The first time sound would be generated by piezoelectric cantilever instead of a traditional speaker
The first phablet to be easily handled in one hand (thanks to our MIUI One Handed Mode)
The first premium device with a screen so touch sensitive that you could use it effortlessly with regular gloves on.

Now I'm on the third generation of the MIX series which has turned me into the 007 at my office. It boggles peoples minds when I show them that a selfie camera could be hidden behind the screen itself to preserve its full screen display. No notches necessary. And once they've calmed down I shock them again by showing that it's not just any old selfie camera. It's a 24MP selfie camera and it has a friend. Two selfie cameras and a flash. All of it hidden behind the screen and perfect for a very accurate facial recognition feature.
Even this is old news today. We have a new bracket for smartphones. Not just the smartphone. Not just a flagship smartphone or even a flagship killer. We're now talking about premium luxury devices far beyond the $1000 price range. And what technology of this level would be complete without the insane name of Tsunami Display!
But what kind of technophile would I be if I only liked phones? That's again more reason for me to stick with being a Mi fan because after all Xiaomi is the world's biggest name in IoT which is the umbrella term for pretty much anything these days thanks to Xiaomi's portfolio. I mean these guys have it all! Including the kitchen sink!
I love seeing new tech where ever it might come. From autonomous vehicles to quantum computing the fact that the world of tomorrow is nothing like the world I grew up in is very exciting to me. And just being a Mi fan is enough to get a healthy dose of the latest developments!
I've talked about this many times before but it doesn't get old. Back when cloud services first started I immediately raised red flags. The idea of putting your personal data on a server you do not control is just an invitation to have that data stolen or misused and without your knowledge. It would take a little longer but the rest of the world eventually figured that part out so we got the idea of NAS or Network Assisted Storage. The problem was that NAS systems were very difficult to set up. I'll talk about that more in detail someday. But anyway that's when Xiaomi would come up with this Mi Router HD that I am blessed with. Xiaomi took out all the difficulties of setting up an NAS and upped the quality of it too. So now I essentially have cloud services but under my full control and so easy to manage thanks to the Mi Home app.
Segue
right into the smart home. So a few years back media sprung up about the idea of a smart home - a living space that is furnished with all manner of IoT "smart" devices that can do things normal appliances can't. We had companies crop up overnight flooding the market with all kinds of things. But the issue that immediately popped up was how disorganized it was. Early adopters of IoT smart homes found out the hard way that for IoT to really work it needs to be centralized. There were companies that tried to get this done. Apple for example. But because Apple itself doesn't make most of the smart devices its HomeKit will never have the compatibility required to support a real smart home. It took Xiaomi to show that to us with its version of HomeKit - Mi Home - but the difference is just how many products Mi Home supports that fall directly under the Xiaomi umbrella giving it 100% compatibility. And that's when we can see the full scope of the smart home - when your smart appliances talk to each other! The first time I had the pleasure of seeing this was when I got my Mi 360 Security Camera. Setup was so smooth because the Mi Router I already had connected to Mi Home recognized that I was trying to install the camera and the camera recognized the kind of wifi connection it had because it was a Mi Router connection.
But Xiaomi didn't just indulge my love for technology it was also a gateway for me. Over on this side of the world we don't really know much more than the progress of our local brands. (which also happen to be the most well known global brands) So when Tesla autonomous vehicles crash and we are told the technology isn't ready that's all we get to know. But as a Mi fan I was allowed to see how far tech like autonomous vehicles have actually come.
Thanks to that I've now seen the world's first successful attempt at a nuclear fusion reactor, learned that you can get "solar power" at night, found out you can have GPS navigation give you turn-by-turn directions for the inside of a building like a shopping mall and realize that science has gotten so good at genetics that we can literally make a baby.
Really the skies the limit and now that I'm a Mi Influencer I can't wait to share it all with you!