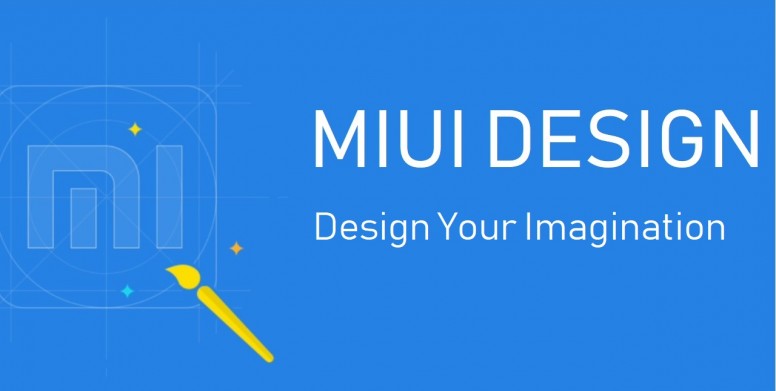 Hello MI Fans,

Designing a User Interface is not an easy task to do. A person needs to have creativity in mind along with intuitive instinct to create a sleek UI design. Not all people are good in design. However, with just enough tool to use, anyone can now design their own theme bundling their own UI styles.

You might have enough design skill and good art instinct. However, you won't be able to manifest that design without a proper tool. Actualizing a design concept into a usable theme needs a certain level of coding skills.

The MIUI Theme Editor allows you to customize almost any aspects of MIUI user interface (UI). You can configure the general apps' icons and system apps' icons. You can also specify the default wallpaper image used within the theme. Furthermore, lockscreen and home screen area are also customize-able. Even deeper, you can also adjust the appearance of all notifications: changing its style, color, icons, etc.

So without wasting more time "Let's Rock The Party!"

Download and Install the MIUI Theme Editor Software

Download MIUI Theme Editor from link hidden below


If you want to see the hidden content, please reply

Extract the downloaded file using WinRAR or 7zip.
Open the extracted folder and look for "MIUINewThemeEditor.exe" file and simply double click the file.


Congratulations, Your at the door steps of an exciting journey!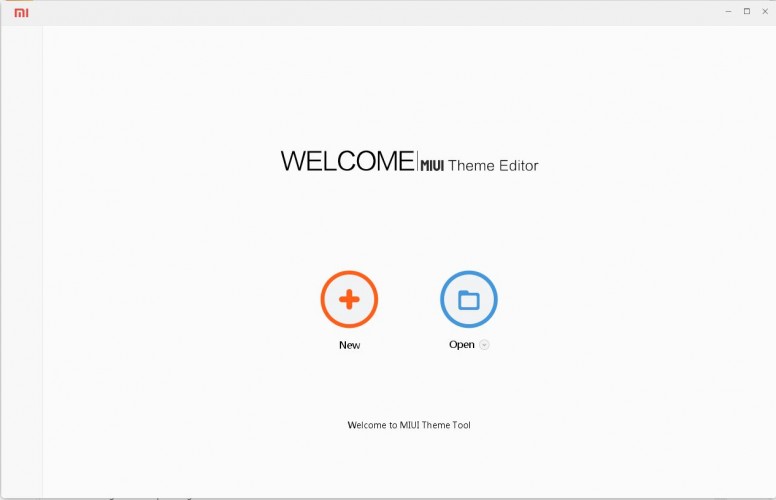 After opening the MIUI Theme Editor Software, you might get update notification as shown below. Go ahead and update the package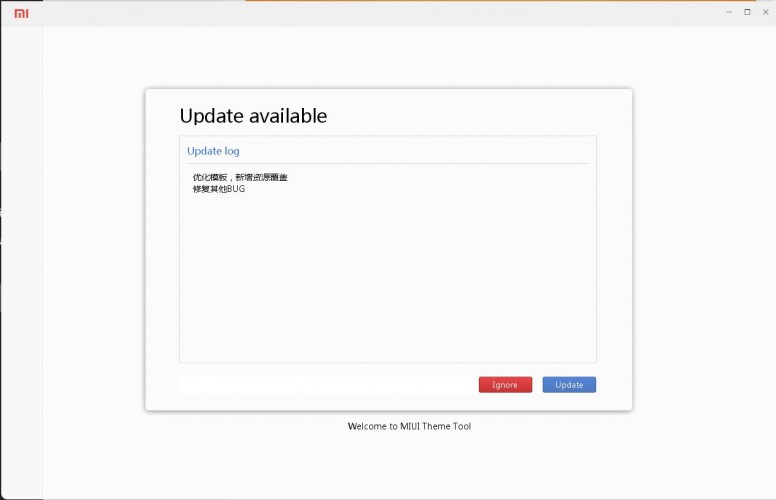 If the prompt fails during the update process, please go to the editor's secondary directory (similar to the folder of 19.6.18_1560843659, the different version folder name is different) to find a zip package, copy the zip package and manually decompress it once.

Note:

The editor needs to enable USB debugging when connecting to the phone.
To enable USB debugging, you need to enable the developer option first. "Go to My Device -- All Specs and click on the MIUI version continuously (at least 7 times, until the prompt flashes: "You are now a developer")
Turn on the phone USB debugging by visiting "Settings -- Additional Settings -- Developer Options -- USB Debugging - turn on USB debugging.
The first time you connect to the computer, the phone will pop up a pop-up window that allows USB debugging, select the allowable computer and mobile phone usb debugging is established. After that, you don't need to turn it on again.
If after optimizing the mobile phone through security center, the system may turn off the USB debugging mode. If it is off, please follow the above steps to turn on the USB debugging again


Let's move on towards the MIUI Theme Editor Interface
After opening the MIUI Theme Editor Software, you will find option to create new theme package or open and edit existing theme package

The MIUI Theme Editor Structure

The top of the Editor is the Menu bar, and the Right Sidebar contains different modules which can be designed individually.
Refresh button: To modify the cache.
Export button: To create a Theme Package file of the designed Theme.
Easy/Expert Mode button: To switch between the editor working mode.


Easy Mode and Expert Mode
Easy mode: For new designers with basic features and functionality of the Themes. A set of dark templates can be inserted in the theme with one click, and a small number of modifications can cover the interface of SMS, contacts, settings.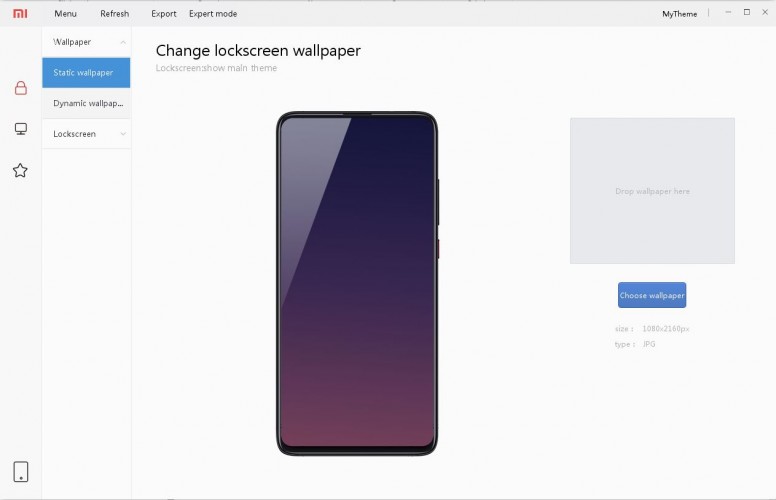 Expert mode: For designers having prior experience of Theme designing & having knowledge of the Theme modules.All resources can be manually modified one by one.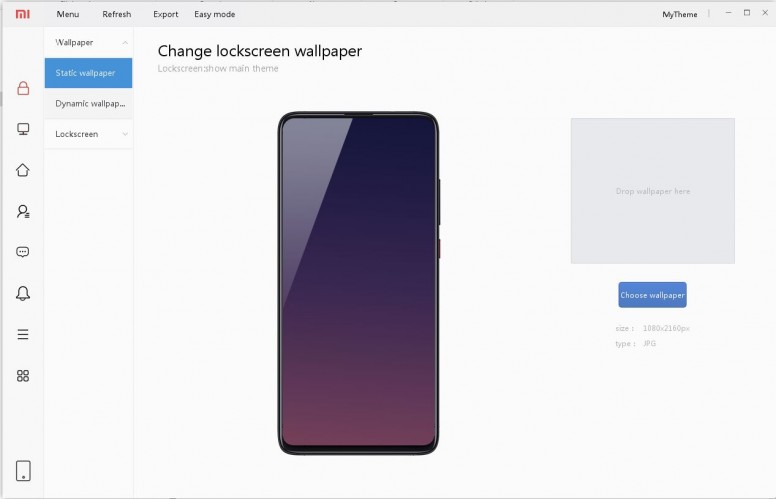 MIUI Theme Package Structure
| | |
| --- | --- |
| Module Name | App Included / Effected |
| clock_2x4 | Clock App |
| com.android.contacts | Contacts and Dial pad |
| com.android.fileexplorer | Explorer app |
| com.android.mms | Messaging |
| com.android.providers.downloads.ui | Downloads app |
| com.android.settings | Settings |
| com.android.systemui | Notification shade and Recent app tray |
| com.android.updater | Updater app |
| com.miui.antispam | Blocklist feature in Contacts |
| com.miui.backup | Backup app |
| com.miui.home | Home screen |
| com.wali.miui.networkassistant | Data usage monitor |
| framework-miui-res | MIUI system interface |
| framework-res-Android | Android system interfaces |
| Icons | Desktop icons |
| Lockscreen | Lock screen |
| Wallpaper | Device wallpapers |
| Description.xml | Theme description file |

The above is the commonly used theme package directory structure, including but not limited to these. As the theme deepens and the demand increases, subsequent modules can be explored.

Over all the user interface of the MIUI Theme Editor is very easy & self guiding. One can easily master the art of Theme Designing by using the New MIUI Theme Editor.

Bonus for all: MIUI V10 English Templates. Extract the attached folder to the editor's secondary directory. (In my case i have extractetd it to "C:\Sujay\MIUINewThemeEditor\19.6.18_1560843659")

If you want to see the hidden content, please reply


Sail on to your Theme designing journey with some helpful tools mentioned below:
How to apply for designer account: https://c.mi.com/thread-1920416-1-0.html
How to make Themes for MIUI 10?: Theme Making Guides



A Special thanks to our lovely Admin @Elaine2046 for believing in me and providing the continuous support.
Rate