Hello Mi 5s users,


As a Mi 5s user I'm always expecting a better performance than before. According to this, some users are using custom ROM and some users are also using custom kernel with custom ROM. But some users are not suitable with custom ROM. On the other side, Mi 5s users are facing lags in their daily usages. From my personal experience, I'm not satisfied with this. I flashed custom ROM multiple times. But I really love MIUI ROM. So, I flashed custom kernel in it and my experience is much better than before. I think I should share the method with all of you guys. Here is the full procedure of flashing custom kernel in your device. Hope you'll understand the whole process.If won't then ask in the comment section.



1. 4 cores are workable
2. No lags with daily usage
3. Better performance than before


1. Mi 5s
2. Latest MIUI Beta or Stable ROM [ Based on Oreo ]
3. TWRP:
twrp-3.2.3-0-capricorn [Official].zip (22.51 MB, Downloads: 55)
4. Magisk:
Magisk-v19.2.zip (4.89 MB, Downloads: 84)
5. Floppy kernel (Capricorn) :

Recommended to Install First One!

6. Spectrum :
Spectrum 1.5_5.apk (978.67 KB, Downloads: 118)
Download the necessary files from above and copy them to the phone storage.


Step 1: Before starting this procedure first ensure that you have unlocked bootloader in your MI 5s. If you don't know how to unlock bootloader then kindly go to unlock the bootloader of your device from here: https://en.miui.com/unlock/

If your device is already unlocked and the TWRP is installed in your device then go directly Step 6.

Step 2: [Optional] Reset your phone from Settings Additional Settings Backup and Reset Factory data reset.
[Latest ROM] Settings My Device Backup and Reset Factory data reset.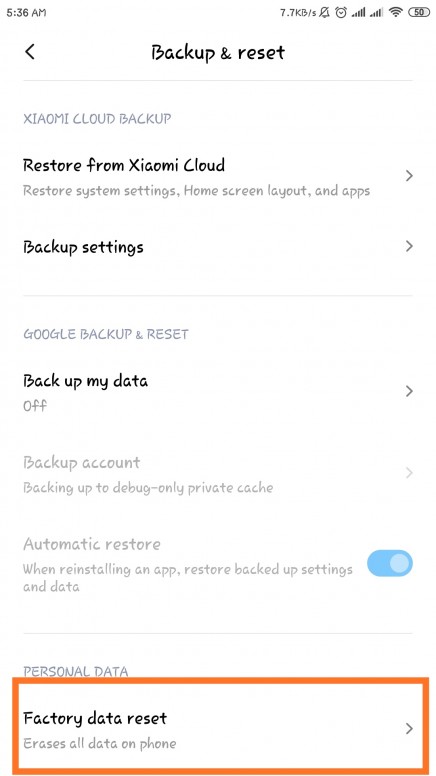 NB. Backup your necessary data before resetting your device.

Step 3: Now time to turn on USB debugging from Developer option. For this go to Settings My Device All Specs MIUI version ( tap 7-8 times in a raw ). Then go to Settings Additional Settings Developer Options USB Debugging (turn in ON)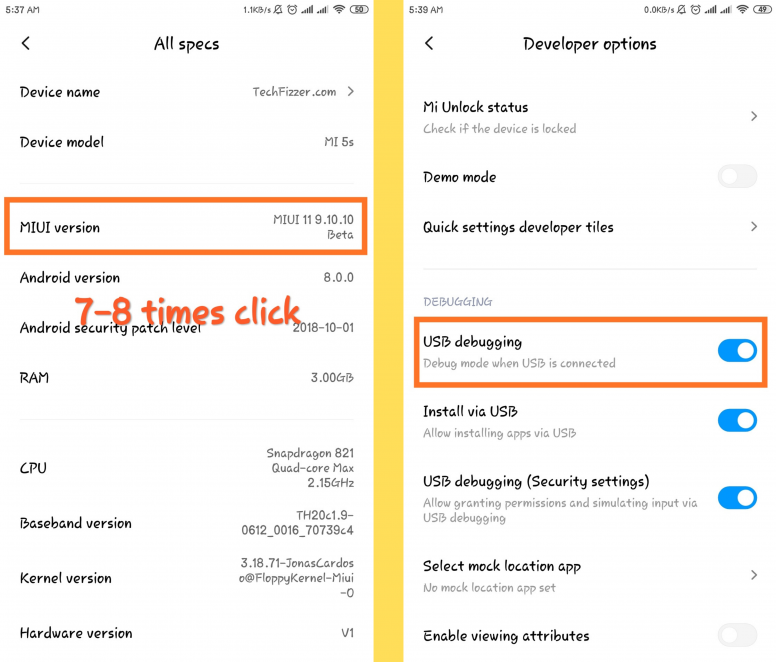 Step 4: Now switch off your phone and go to Fastboot mode (by pressing POWER BUTTON+VOLUME DOWN BUTTON).

Step 5: Flash TWRP on your phone. Firstly, download the Zip file of TWRP and then unzip/extract from PC.

Flash the TWRP by running the FlashTWRP.bat file. If this won't work then flash the file in another way. There are many tutorials available on the Internet about flashing TWRP.

After running FlashTWRP.bat, a blue window will be opened as a popup window and it'll ask "Press any key to recovery for your device"
You should press any key to complete the first process.
Then another permission will be needed. There you may see " Press any key to boot into TWRP"
You should press any key to complete the last process.

Then the phone will be rebooted and go to TWRP recovery mode. If won't be then switched off your phone by pressing POWER KEY and then press POWER KEY + VOLUME UP BUTTON.

NB. Official TWRP is recommended to flash. The file I attached it's official TWRP img file. Backup your necessary data before flashing TWRP.

Step 6: After flashing TWRP, time to flash Magisk. For this go to TWRP mode by pressing "POWER BUTTON+VOLUME UP BUTTON" [This process should be done after switching off the phone] "

Go to Install [Select Magisk flashing file] Swipe to confirm flash

Step 7: Now need to flash the custom kernel. Here I'm using Floppy kernel which is suitable for MIUI ROM.
For this again go to TWRP recovery mode:
Install [ Select the floppy kernel file ] Swipe to confirm flash reboot system

Step 8: Now install Spectrum in your device. You can also find it in Google Play store. Time to run the app. After running the app tap on "GRANT " as forever mode.


Spectrum is the floppy kernel manager which is used to control some specific performance of the device. There you'll find four modes. They are :

1. Balance
2. Performance
3. Battery
4. Gaming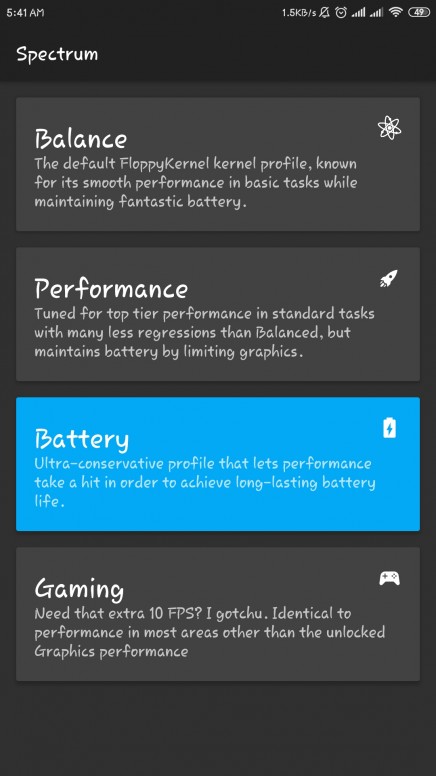 Spectrum toggle buttons setup :


Step 1: Swipe down the Notification Shade

Step 2: Click on Edit from the toggles button

Step 3: You'll find a toggle button named Spectrum. Tap on it and drag it to the upper position from where you can easily handle the button.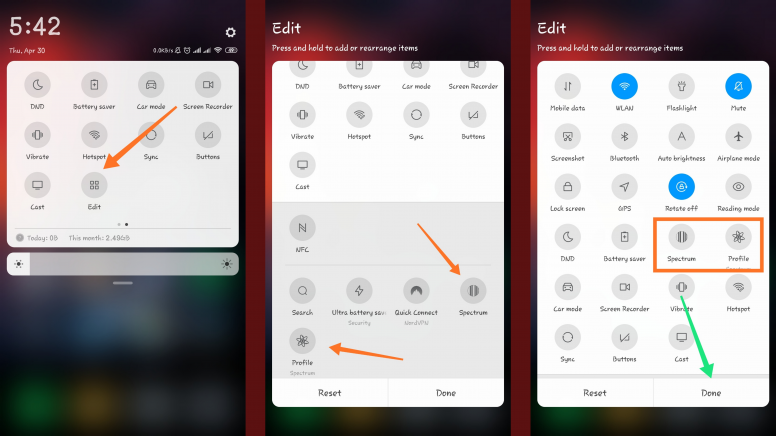 There you'll find another toggle button. That's Spectrum profile changing toggle. No need to open the app every time to change profile. Modes are also known as profile here. You can do it using that toggle button. Every time when you'll tap on that button, the profile will be changed.


Enjoy the butter smooth Mi 5s!





Do this on your own risk. I'm not responsible for any kind of damages of your phone.
1. Before starting these processes ensure that there are enough charged in your device ( up to 80% is recommended )
2. The custom kernel I provided with this thread, it's only for Mi 5s. Don't try to flash this kernel into another device.
3. The custom kernel is for official and custom based on MIUI ROM.Don't flash this kernel with other customs ROM.
4. You'll get update notification of the ROM but can't upgrade the system after flashing this kernel or rooting your device.
5. Magisk is using for the rooting device. Without rooting device user may use kernel. But can't control kernel with Spectrum.
6. Without resetting your phone you can flash the custom kernel in your device. But for betterment resetting is recommended.


NB. I tested this on my MI 5s (3/64 GB variant) with MIUI 10 8.7.26 China Developer ROM.


If you'll face any problem with flashing the custom kernel, kindly mention me in the comment section.


Credit goes to XDA Forum and their developers for awesome software's support and also @KoHsetGyi for making Mi 5s subforum as a helpful place for every MI 5s users. Some tutorials are taken from his guide thread.
Floppy Kernel Credits: Jonas Cardoso
Spectrum download source: Google Play Store



Thanks to our Admin

@Elaine2046 for her regular support!

This thread is the duplicate from MIUI Global Forum and the original thread was also created by me.


Check out more Tips and Tutorials: