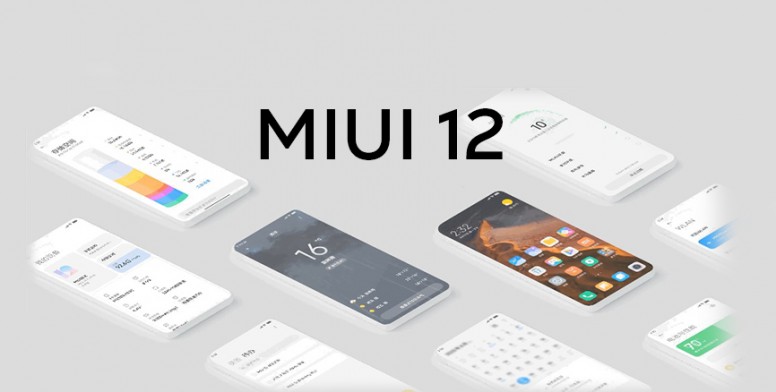 Dear Mi Fans,

How are you? Hope all are doing well & in the meanwhile many are asking about to update/upgrade to MIUI 12 ROM from MIUI 11 or want to downgrade ROM from MIUI 12 to MIUI 11., but many might there who're facing issue with unlocking bootloader & flash MIUI 11/ MIUI 12 ROM. so guys no need to worry about that, today I came with you HOW TO UNLOCK & FLASH ANY MIUI STABLE/BETA ROM!

I'll split this thread into two parts: 1. About Unlocking Bootloader 2. Flashing MIUI 11/ MIUI 12 ROM

so let's start with About Unlocking Bootloader Xiaomi Devices {:4_118:}


1. Now the process becomes easier{:4_118:}, Now You do not have to apply for Unlocking bootloader, Just visit http://en.miui.com/unlock for downloading Mi Unlock tool.

"Note:- After you unlock the device, it will become less secure. Your personal data might be leaked or lost. So we do not advise and encourage you to Unlock your device. So Please proceed at your own risk, and you are held responsible for your own device."

2. Download Mi Unlock tool to your PC & Extract it

3. Go to Setting My Device All Specs Tap On MIUI Version 7 times Additional Setting Developer Options Enable USB Debugging Enable OEM Unlocking

4. Now from Developer option Mi Unlock status Add account and device. Try to bind your account. In case you see an error like 86012 etc then better to wait for a week then try (Note- Trying again and again might block your account temporarily)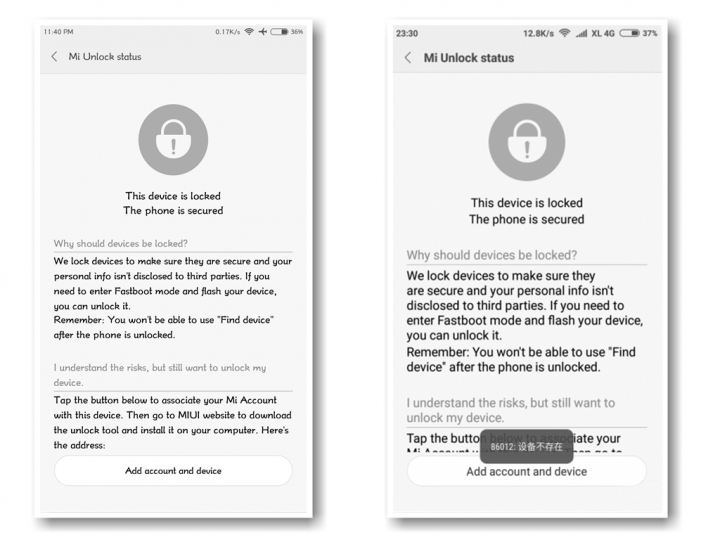 If you see an error like connect to the network & try again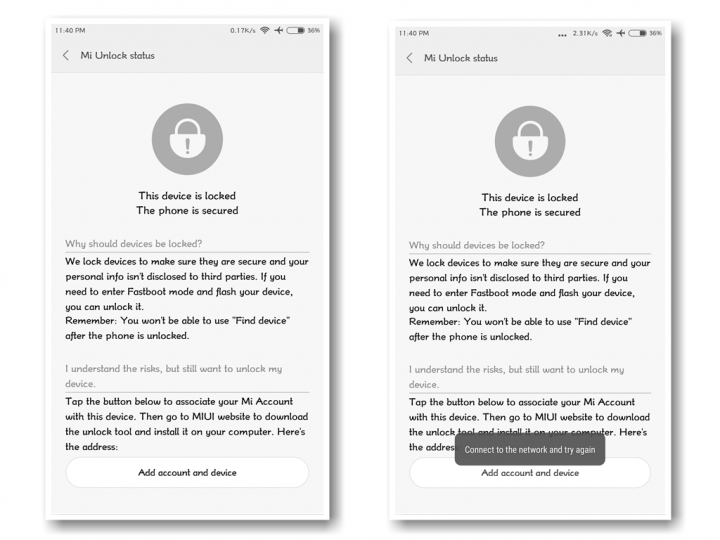 then Logout the Mi Account from device & directly sign in from Add account and device page
then you'll see Added successfully. Mi account is associated with the device now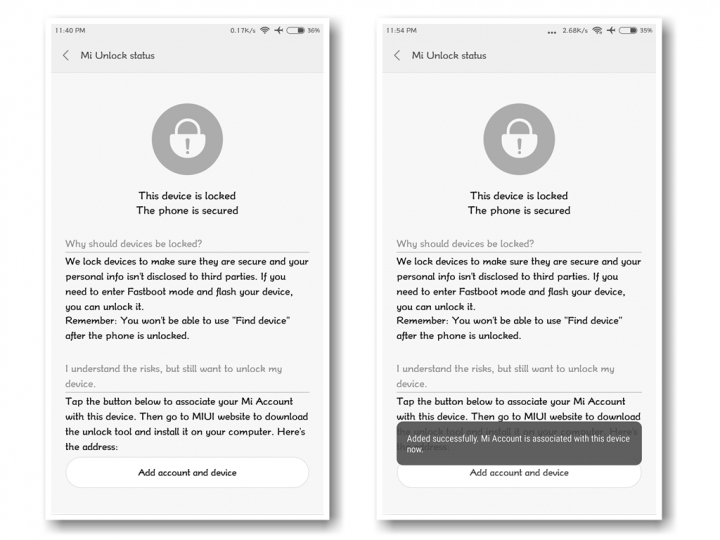 5. After that Reboot, Your device into fastboot method, For that simply turn off your device, press the Power button, and Volume down ( – ) button at the same time. Then connect the device to the Windows PC/laptop via a micro USB cable



Now launch Mi Unlock Tool via run as administrator then click AGREE




Login again with Mi Account ID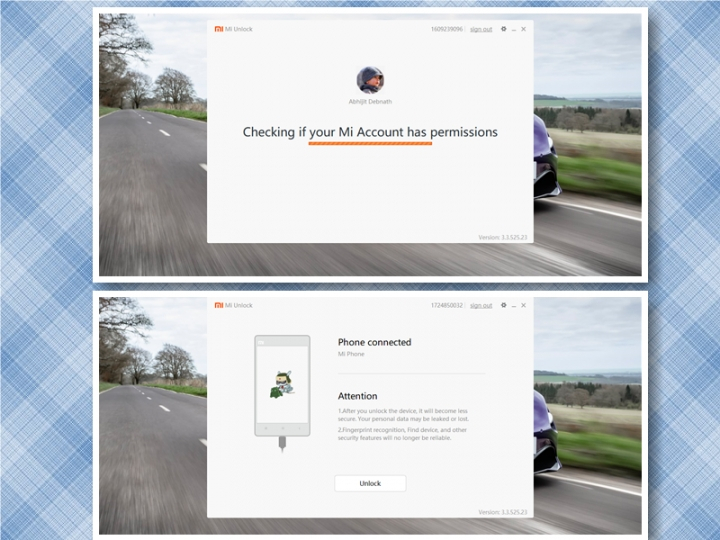 6. In case you get an error like "current account is not bound" then Developer option Mi Unlock status Add account and device. Try to bind your account. From now on, you'll get Couldn't unlock try after XX hrs, then you've to wait that period of time {:4_119:}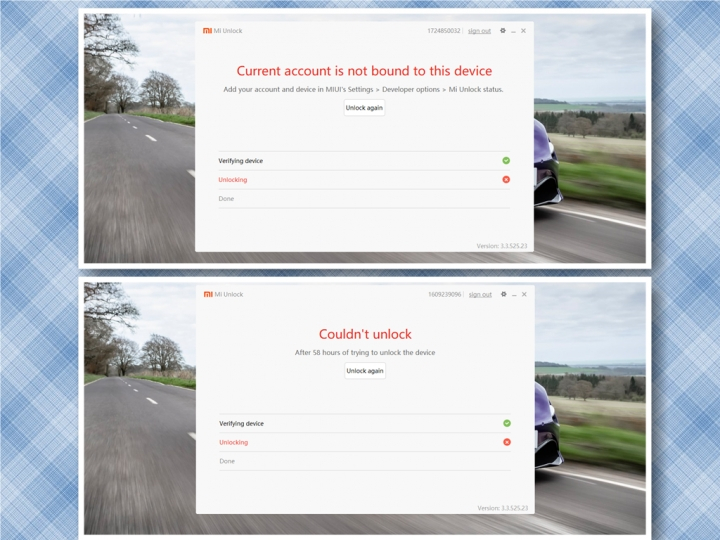 7. after XX period of time try to unlock, hope you'll get success {:4_117:}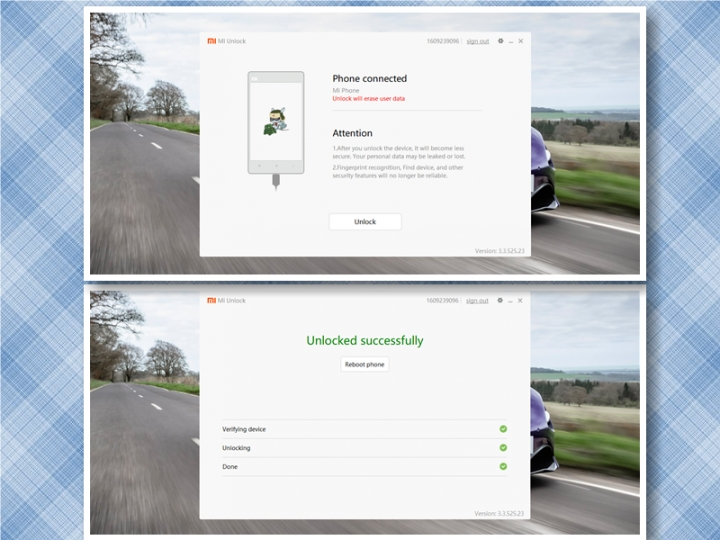 Now the Device is UNLOCKED

let's move to the next topic,



Now, Let's discuss about-
2. Flashing/Updating to latest MIUI ROM, here we can update MIUI via recovery method (Updater App) or via fastboot method.



Recovery Method- Via Updater App



About Updating to latest MIUI stable/beta ROM via updater app, you can shift from Global stable to Global Beta or China Stable to China Beta but Beta to stable might not work.
Just download the zip file & move it to internal storage ( downloaded_rom) then open updater app ~ Click on 3 dot top right corner- choose update package ~select the zip file from internal storage.
Note- You can take a backup of the zip file before updating in case you face issue while updating ROM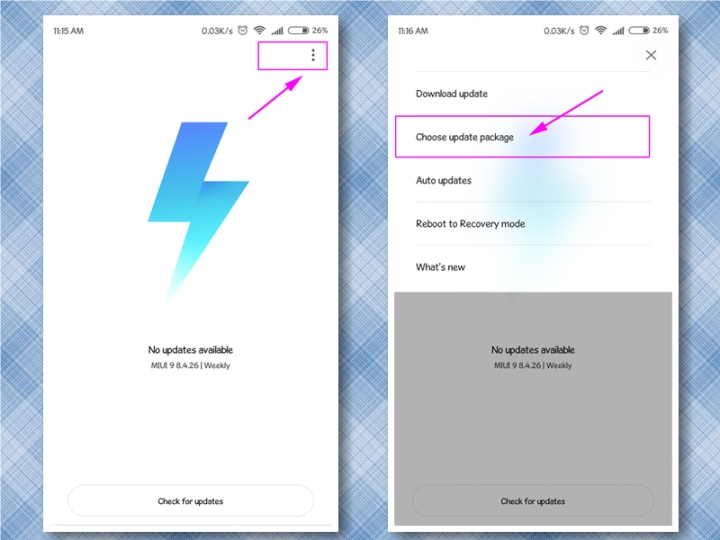 After selecting the file - Click OK- Reboot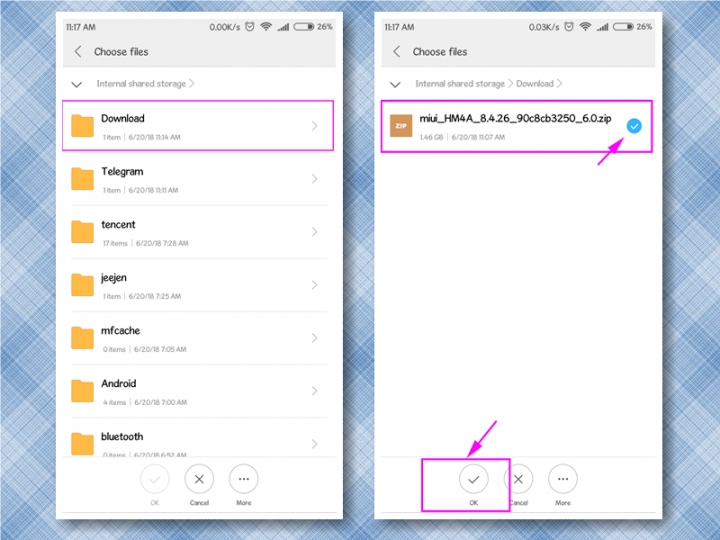 After updating to MIUI 12/10 ROM, to do reset once is recommended if you shifted from Stable to Beta ROM.


Note- Downgrade not recommended by Recovery method, if you do so, and success , please try reset once after downgrading.
In case you're facing any error while updating via updater app then please do a clean flash Via Fastboot method.



Fastboot Method-



Warning! This method will work only for unlocked devices.

-If your device not unlocked then read above part 1 guide: About unlocking Bootloader.
1. Download Fastboot ROM for your Device here ( Now temporarily link will not work for some issue)
- Makes sure you're downloading Proper ROM for your device, else the device might get BRICK.
so, before downloading check & confirm with your device code name

2. Download & Install Mi Flash Tool on Your PC. Google Drive Link (click here for Mi flash tool Beta Gdrive link)
- Before installing disable Windows Firewall & make sure that you disabled Driver Signature Enforcement for that Reboot your PC in Advanced Mode and Choose Disable Driver Signature by choosing F7. for guide click here

3. Go to Setting My Device All Specs Tap On MIUI Version 7 times Additional Setting Developer Options Enable USB Debugging

Make sure to backup your data before updating.
If you want to shift from Developer ROM to Stable or Global ROM to China ROM, flashing ROM would require wiping all data, otherwise it might cause serious damage to your device.


4. Now Reboot Your device into fastboot method, For that simply turn off your device, press the Power button and Volume down ( – ) button at the same time. Then connect the device to the Windows PC/laptop via a micro USB cable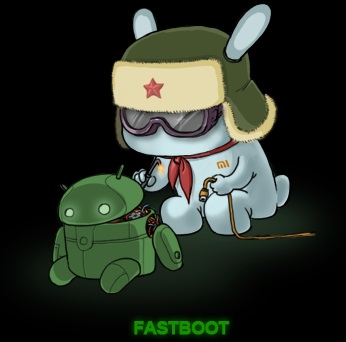 5. Now open download folder, then extract the downloaded ROM via Winrar / WinZip/other zip/ rar Extract Software & then copy the file to C:// drive then Copy the complete path of the file.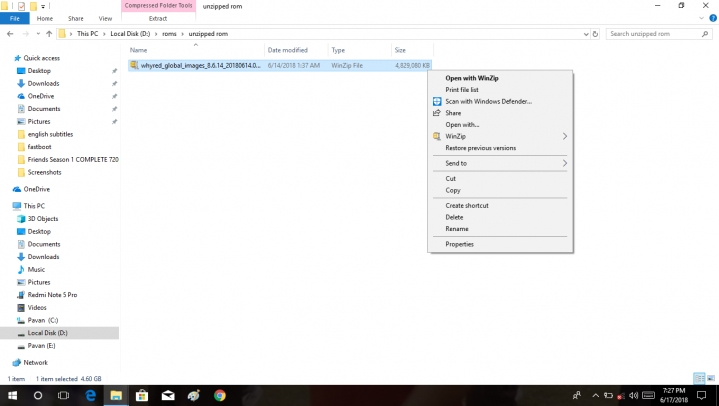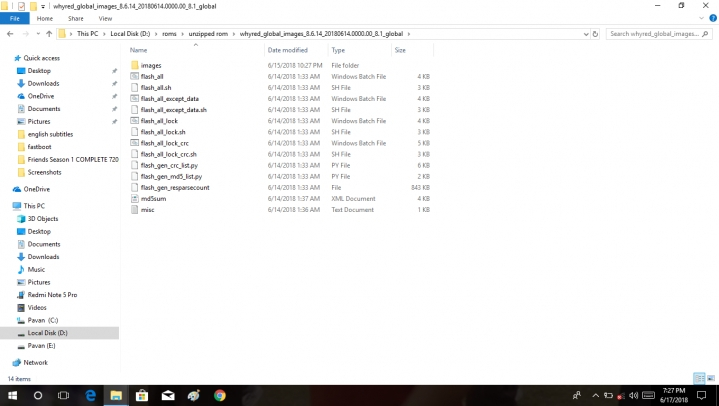 Now launch Mi Flash Tool via run as administrator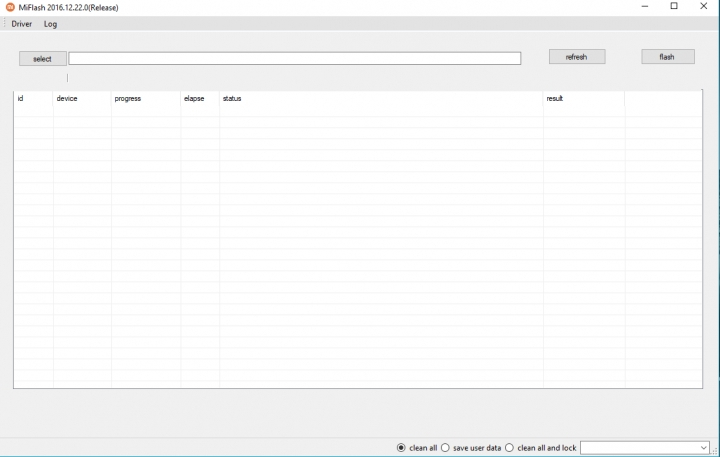 Now press the Refresh button, You can see that your device is detected

6. Now paste the copied path address in the Miflash tool address bar & make sure you've chosen CLEAN ALL then hit on FLASH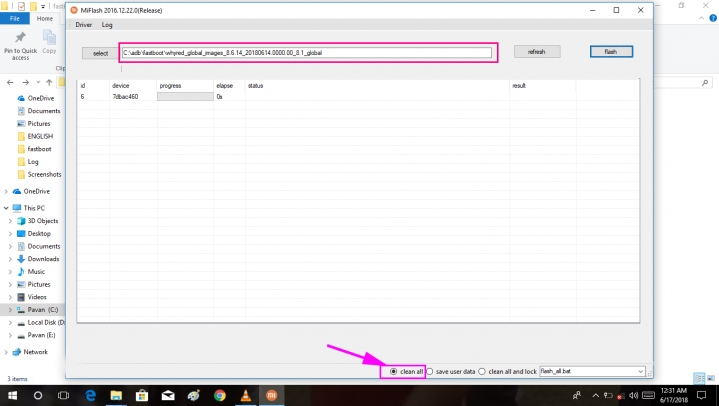 Do not disconnect your device & PC while flashing running


then you can see device started flashing & it'll take few minutes to complete, Wait for status (Flash done) & Result (Success)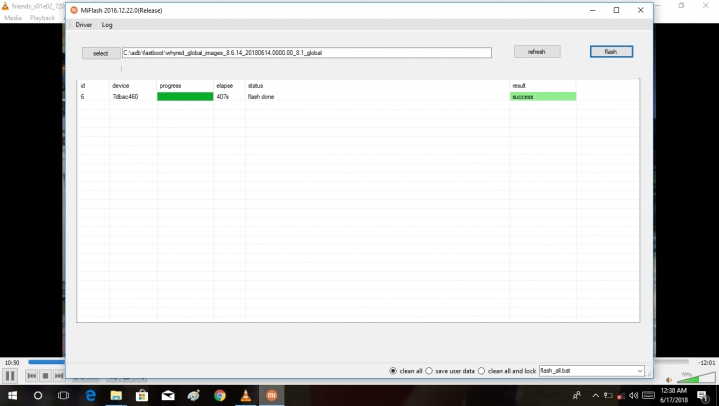 Then Device will Boot up automatically



I hope It'll be helpful for you. Enjoy the flashing MIUI 12 or MIUI 11 {:7_247:} & Drop out your views or queries in the comment section below.

Thanks to all the viewers and participant of MI Community




Rate